Family Meal Planning Made Easy
As moms, we have hectic lives. Whether we work out of the home, in the home or look after the kids full time, we definitely have our jobs cut out for us. We clean, chauffer the kids around, mend scraped knees, help with homework, do laundry and on top of all that we STILL have to figure out what we're going to make for dinner each night.
Here are a few tips to take the pain out family meal planning:
First, choose a quiet time once a week when you have enough time to sit down and prepare your menu for the week ahead.
Look through your cupboards, fridge and freezer and make a mental note of all the food you already have in there.
Start with the food you'll need for dinner. Plan your next weeks dinner menu around the food you already have. So for example, if you have pasta, simply add pasta sauce and ground beef to your list.
Plan as many dinner meals as you can around what you have in your kitchen already. Once you "run out" of meals then start planning new meals from scratch.
Once you have all your dinner meals then move on to breakfast. In my house this is fairly easy as my kids like to have cereal and fruit or toast and fruit (they're not very adventurous at breakfast time!)
Once breakfast is sorted, then move on to lunch. If you have older kids who have school lunches you don't really have much to worry about. If you have toddlers or younger children, a lot of the times they can actually have leftovers from the night before.
Lastly, add snacks, fruit, juice, milk and all those little extras we always seem to need.
Keep your weekly food shopping at that, once a week. Plan your weekly meals and do one shopping trip. If you have to keep going back and forth to the supermarket a few times a week, you can end up spending more money.
Stick your weekly menu on your fridge so all you have to do is glance at it in the mornings and take out whatever meat needs thawing and you can also make a mental note of how much time you'll need to prepare dinner that night.
I guarantee if you take the time to do this once a week, you'll actually save time and definitely save money. So it pays to plan ahead and be prepared.
With a little thought and planning ahead you'll be on your way to hassle-free meal times? now if you could only get your kids to eat all their veggies!
Mila Sidman is a mom of three and the creator of http://www.easy-kid-recipes.com.
Looking for more family-friendly recipes, nutrition articles, meal planning tips, fun kid cooking projects and much more? Then sign up for our free Cooking for Kids ezine at http://www.easy-kid-recipes.com/f ree-recipe-newsletter.html.
In The News:
---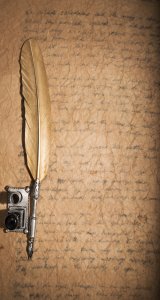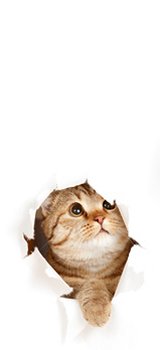 "Thicken", or "Thickening" is a very common technique used in... Read More
Cobblers and dowdies, crisps and crumbles, buckles and betties-what are... Read More
Some of the best meals I've ever eaten were made... Read More
Did you ever wonder why flour tastes like sawdust but... Read More
With the holidays on their way soon, many people will... Read More
Barbecue is a mix of talents. There is the choice... Read More
Types of digital thermometers & their culinary uses.Thermocouple:Of all food... Read More
The best way to decide what you need in your... Read More
High altitude baking can be a real adventure for the... Read More
Sometimes bread machines can be tricky. We were trying to... Read More
Gluten is a substance made up of the proteins found... Read More
Pancakes are easy and almost foolproof. But there are some... Read More
Omelet(te)sThey're easy to cook, right?We'll see.The first thing to remember... Read More
You just found that great recipe that you have been... Read More
It is one of life's oddities that we take a... Read More
A popular method of cooking chicken in recent years both... Read More
If your cookies are too tough . . . You... Read More
Montana has a great program for restaurant employees. Each preparer... Read More
Are you the fruit cake in your family? Before you... Read More
"Can I freeze it?" is a question often asked in... Read More
It depends. The best way to tell if the dough... Read More
Many individuals agree that the sauce on barbecued meat is... Read More
Any liquid can be reduced just by heating it -... Read More
Microwave ovens do have benefits. They are certainly convenient. They... Read More
Lobster, once the food of poor farmers, is now considered... Read More
A long hard day at work. You get home and... Read More
Flowers as a Cake Decoration, unique and easy to place... Read More
Ah, there's nothing like a tender, steaming scone in the... Read More
Baking cookies seem to fill the house with a sense... Read More
Want a unique party idea for your child's birthday-or even... Read More
Okay, you've either gotten married or are planning to pretty... Read More
Garlic, there's nothing like the smell of garlic. It's great... Read More
We're partial to cornbread. We like its rustic texture and... Read More