Wok this Way! (Part 3 of 5) Seasoning Your New Wok
Seasoning is the most important thing you can do to your wok. Only carbon steel and iron woks need to be seasoned. The purpose of seasoning is to remove the manufacturer's protective coating and coat it with a thin layer of oil. This creates a smooth cooking surface which enables food to shift and glide easily, thus preventing your food from sticking, discoloring, and picking up a metallic taste.
The initial step is to scrub it thoroughly. Take a steel wool scouring pad and scrub both the inside and outside of the wok with soap. This will remove the anti-rust coating that comes with most woks. If your new wok comes with some rust spots, don't worry. It is completely normal for unseasoned woks to develop some minor rust. Just make sure that you scrub out the rust before you move on. Rinse it thoroughly with hot water. Then, to make sure that you remove all the coating, set the wok on the stove, fill it with water, and boil it for 5 to 10 minutes to dissolve the remaining coating. Pour out the water and scrub the surface again with steel wool scouring pad and soap. New woks may cause a slight metallic taste to the first two or three dishes that are cooked in it, but after that, the metallic taste will disappear.
Reminder: the steel wool scouring pad is only to be used in this initial step prior to seasoning your new wok. Do NOT use a steel wool scouring pad on a seasoned wok, EVER! It will waste all the effort you put forth in seasoning your wok, and will require you to re-season it again.
Next, place the wok on the stove over high heat. You're ready for the next step when you sprinkle a few drops of water into the wok and they start to dance around the bottom. Then, roll up a few sheets of paper towel, or use a piece of cloth, and dip it in cooking oil. Peanut oil or corn oil are preferred because of their high smoking point, thus minimizing smoke fumes when you are seasoning the wok.. Naturally, turning on your stove top vent will help reduce the fumes, too. Using a pair of long wooden chopsticks, or tongs, wipe the soaked paper towel over the entire inner surface of the wok. Reduce the heat down to low, and let the wok sit for 15 minutes. This allows the wok to absorb the oil. If the surface begins to dry off, then wipe the wok again with the soaked paper towel. You want the wok to obtain a thin film of oil when it's seasoned. The bottom of the wok should be slightly brown. Repeat the above steps two more time, and the bottom should darken even more. Over time, the entire wok will turn black (that's good). Now the wok is ready to go.
But we're not nearly done. Ever wonder why Chinese restaurant dishes produce that mouth-watering aroma when they are served on your table? And ever wonder why you can't quite match that flagrant flavor when you try to cook Chinese food at home? They come from cooking food on an almost impervious shiny black coating in a well-seasoned wok. That black coating is called "patina", which is essentially harmless carbon residue from cooking in a wok repeatedly on high heat. A well-seasoned wok cooking at a high heat will impart what Chinese chefs lovingly call "wok hay". Its literal translation is "breath of wok". Wok hay is so revered in Chinese culinary tradition that in China , especially in the Canton region (south), when a customer is served stir fry dish without wok hay, it is considered an insult or bad luck.
It takes time, care, and regular use before a wok develops a patina. There are no shortcuts. But having patina on your wok is still not enough produce wok hay on your dishes. It is imperative that you heat the wok on high heat to the point where you see some faint smoke coming from the bottom before you add cold cooking oil. The cold cooking oil cools down the wok slightly, and makes the food taste tenderer once it's done. If the wok is not hot enough, or cold (gasp!) when you pour in the cooking oil, the ingredients will stick to the wok (even with the patina) and inevitably burn, also leaving the ingredients raw inside. Not to mention you lose that coveted "wok hay".
In Part 4, we will talk about cleaning and caring for you wok.
Helen Fan grew up in a family that has owned various Asian restaurants all over North America, from Vancouver (Canada), Houston (Texas), Decatur (Illinois), to Chicago (Illinois). She, and the rest of the Fan family are now sharing their decades of knowledge on the art of Chinese cuisine at http://www.ChineseHomeCooking.Com
You can read more of our articles at http://www.ChineseHomeCooking.Com/r esources/resources.htm
In The News:
---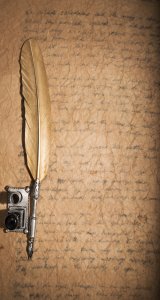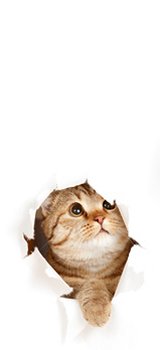 If your cookies are too tough . . . You... Read More
It wouldn't be summer without fresh mint in pots on... Read More
When buying apricots, always look for those that are firm,... Read More
The debate on ribs has ended in my home. After... Read More
How many of you remember dad trying to get the... Read More
Storing foods can present its own set of problems. And... Read More
We're partial to cornbread. We like its rustic texture and... Read More
As a busy working mother, I'm short on time, especially... Read More
Cake pans?.the secret behind every successful cake. My husband tells... Read More
For any of the many reasons people choose to eat... Read More
Every busy mom worries about how to prepare fast, nutritious... Read More
Sometimes bread machines can be tricky. We were trying to... Read More
Hiking, camping, and boating are good activities for active people... Read More
There are usually 2 ways of deep frying in Chinese... Read More
Ahhh?the noble crescent roll. In some forms it has its... Read More
Have you ever wondered how to cut a cake? I... Read More
Summer is finally here and for a lot of us... Read More
If you find leftovers boring, uninviting or downright "yuck," then... Read More
Grilling vegetables is easy. The fact that more people don't... Read More
Any liquid can be reduced just by heating it -... Read More
For that next picnic or family outing, consider making sandwich... Read More
Love fluffy cooked rice but dislike the preparation time and... Read More
One of the slickest tricks we know is baking bread... Read More
The easiest way to make rice well every time is... Read More
We're all looking for that perfect pie, or cookies, or... Read More
While each country might have its own preferred style, "American... Read More
Ever go home and look in the fridge only to... Read More
BBQ as we all know is an abbreviated form of... Read More
I'm amazed at how often I get e-mail from a... Read More
The best way to decide what you need in your... Read More
Bad eggs are rare but they do occur. Crack eggs... Read More
The Versatile Quick BreadIt's no wonder quick breads are so... Read More
Are you wondering if you have the time to bake... Read More