Substitutions for Commonly Called for Ingredients
What should you do if you are in the middle of a recipe and realize you are out of an ingredient? You could send your child to the local convenience store for cream cheese and end up having to serve your caviar with Velveeta because to a 13 year old they are both soft cheeses. This really happened when my Mother sent me for cream cheese.
Instead of sending off the kids, or launching into a panic attack and reaching for the Zoloft try substituting.
Here are a few quick and simple substitutions.
? When using fresh herbs instead of dried, use 1 Tablespoon fresh for 1 teaspoon dry.
? Vinegar for lemon juice. Use ½ teaspoon white vinegar for 1 teaspoon lemon juice.
? When your recipe calls for buttermilk add 1 Tablespoon of white vinegar to your regular milk. Some old banana bread recipes even call for this substitution.
? 1/8 teaspoon of garlic powder can be substituted for 1 clove of fresh garlic.
? 1 pound of fresh mushrooms will be about the same as a 10 ounce can of mushrooms.
? Powdered sugar can substitute for granulated sugar in baking. If you are looking for a delightful taste alternative try a cup of honey with a pinch of baking soda in place of a cup of granulated sugar.
? 2 cups of fresh chopped tomatoes is equivalent to a 16 ounce can of crushed tomatoes. You may have to drain the can or adjust for moisture in the recipe.
? Adding about 2 Tablespoons of molasses to a cup of granulated sugar will substitute well for a single cup of brown sugar.
? Sherry or port wine can be used instead of red or white wine. Just lower the amount to 2 Tablespoons equals ½ cup.
Shauna Hanus is a gourmet cook who specializes in creating gourmet meal plans. She has extensive experience cooking with easy to find grocery items to create delightful gourmet meals. She is also the publisher of a no cost bi-monthly gourmet newsletter. Her newsletter is always fun and informational packed with tips and trivia you can use everyday.
In The News:
---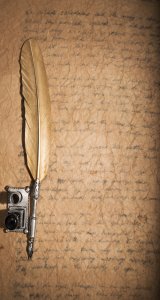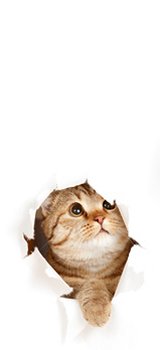 Would you like to lose some weight -- in your... Read More
Flowers as a Cake Decoration, unique and easy to place... Read More
For any of the many reasons people choose to eat... Read More
Microwave ovens can play an important role at mealtime, but... Read More
When muffins aren't perfect, the first reaction is to change... Read More
As moms, we have hectic lives. Whether we work out... Read More
There are usually 2 ways of deep frying in Chinese... Read More
What should you do if you are in the middle... Read More
COLFAX, WISCONSIN - June is Dairy Month and what better... Read More
Many bakers ask for tips and instructions on decorating cookies.... Read More
BBQ smoke is one of the easiest ways to add... Read More
Dutch ovens were made for baking. In the hands of... Read More
You're standing at the gas grill in the hot sun,... Read More
In nature all animals eat living foods as yielded up... Read More
As one of the oldest children in a family of... Read More
Have you ever wondered how much a serving really is.... Read More
When buying apricots, always look for those that are firm,... Read More
Pyrex mixing bowls typically come in sets of 3 with... Read More
Cooking outdoors was once only a summer activity shared with... Read More
Every busy mom worries about how to prepare fast, nutritious... Read More
A popular method of cooking chicken in recent years both... Read More
Baking cookies seem to fill the house with a sense... Read More
The easiest way to make rice well every time is... Read More
Some of the best meals I've ever eaten were made... Read More
If you find leftovers boring, uninviting or downright "yuck," then... Read More
Grilling vegetables is easy. The fact that more people don't... Read More
You just found that great recipe that you have been... Read More
If you find leftovers boring, uninviting or downright "yuck," then... Read More
Summer is finally here and for a lot of us... Read More
We really like fresh bread while we're camping. There is... Read More
Put on your apron! It's time to stir up a... Read More
The Versatile Quick BreadIt's no wonder quick breads are so... Read More
50% Less Cookingwithout hitting the fast food button! Don't you... Read More