Whats a Pan Dowdy?
Cobblers and dowdies, crisps and crumbles, buckles and betties-what are all these desserts?
With a little help from American Desserts by Wayne Brachman, we thought we would give you the answers-since you're just dying to know.
Cobblers: Cobblers are desserts with a syrupy fruit filling topped with biscuits or cake.
Pan Dowdies: These have pie crusts on top which are broken up and dunked in the fruit filling after baking.
Crisps and Crumbles: These familiar desserts have pie-like fillings with streusel toppings, often with nuts. A crisp is a crumble and a crumble is a crisp.
Buckles: Buckles are cakes that sink, and rise, and buckle as they bake. Our Caramel Swirl Crumb Cake is really a buckle-the caramel topping buckles through the cake as it bakes.
Betties: We remember apple betties from our childhood. Betties are fruit and crumb layered desserts.
Shortcakes: These are biscuits, often rich or sweetened biscuits, that are topped with fruit and whipped cream. Our Strawberry Shortcake recipe is an authentic shortcake recipe-not a white cake recipe topped with strawberries and cream.
Grunts and Slumps: These are fruit and dumpling dishes cooked on top of the stove. Supposedly, the fruit "grunts" as it cooks and the dumplings "slump" down into the filling. (We've made these out camping but we've never heard the fruit "grunt".)
Now you know.
Read on for related dessert recipes >
Receive information like this every week including recipes, articles, tips, and techniques--for free!
© 2004 The Prepared Pantry
In The News:
---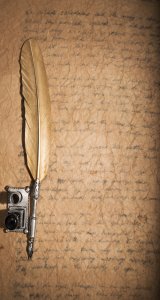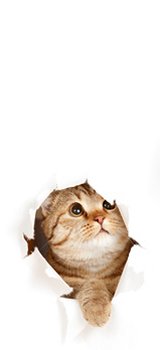 If your cookies are too tough . . . You... Read More
Ever been to a barbecue party where the 'chef' placed... Read More
The Versatile Quick BreadIt's no wonder quick breads are so... Read More
50% Less Cookingwithout hitting the fast food button! Don't you... Read More
Here's a little known factoid - did you know that... Read More
Grilling vegetables is easy. The fact that more people don't... Read More
While it may be surprising, owning your own meat grinder... Read More
Microwave ovens do have benefits. They are certainly convenient. They... Read More
Okay, you've either gotten married or are planning to pretty... Read More
It wouldn't be summer without fresh mint in pots on... Read More
Ah, there's nothing like a tender, steaming scone in the... Read More
Microwave ovens can play an important role at mealtime, but... Read More
Ten Proven Tips to buy the Best Meat AvailableAs you... Read More
Ever go home and look in the fridge only to... Read More
In may just be in human nature to barbecue. Well,... Read More
Homemade pasta cooked al dente (to the teeth), is a... Read More
Grilling and Barbecuing, two of the most popular cooking methods... Read More
French chefs plunge them into boiling water; English ones, in... Read More
Digital kitchen timers come in many shapes and sizes. Timers... Read More
What should you do if you are in the middle... Read More
Filet mignon is French, of course, with filet meaning "thick... Read More
As one of the oldest children in a family of... Read More
Saving money ? is something we would all like to... Read More
Would you like to lose some weight -- in your... Read More
If you find leftovers boring, uninviting or downright "yuck," then... Read More
Do you realize the many ways that bacteria can contaminate... Read More
Love fluffy cooked rice but dislike the preparation time and... Read More
Did you ever wonder why flour tastes like sawdust but... Read More
IntroductionWoks have been synonymous with Chinese cooking since the emergence... Read More
Kitchen canister sets are a great way to accent your... Read More
Bad eggs are rare but they do occur. Crack eggs... Read More
Dutch ovens were made for baking. In the hands of... Read More
What is Food Poisoning?Food poisoning results when you eat food... Read More