Your Growing Edge
You've probably heard the term "leading edge" used to refer to technology or products that are in front of the curve, that are really advanced. You may have even heard the term "bleeding edge" in this context. I want to talk to you about your personal "leading edge," your growing edge.
Your growing edge is that area of your life where there's still a lot of room for improvement but you're pushing ahead and stretching the margins of that area every day. For some this is productivity in business, for others it's personal balance, for still others it's family time and quality of interaction.
How do you find your growing edge and what do you do about it once you've identified it?
First, finding your growing edge. This can be easier than you might expect. It's a simple matter of looking at your life over the last few months or year and seeing what challenges you keep bumping up against. For me, it's eating right. I don't eat breakfast or lunch and I eat too much junk. Over the last year I've struggled with this repeatedly, each time managing to eat "well" for a little longer, but then falling back into my old habits. The point is that I am growing in this area. You may have an area like this, too. You're challenged by it, you make some changes, you retreat from these changes, and you make the changes again.
So what do you do with this "growing edge"? Exactly what you've been doing, only more so. If you've been building a new habit and then letting it go in times of stress, which is what most people do, then you need to develop new stress habits. It's easy to do the right thing during calm, peaceful times in your life, as if any of us really have those. It's harder when the real stress starts. So what you need to do is develop a list of things you can do during a stressful time to keep your new habit going. For me, a real problem when I'm stressed is caffeine. I have a problem staying off of it, and when I'm stressed I guzzle it. My ways to avoid caffeine include not having it in the house, keeping plenty of decaf soda cold, and drinking more milk. I love milk, so this is not a hardship. When I get a caffeine craving I have a glass of milk.
The bottom line on this is that action leads to solutions. Make a list of actions you can take to keep your growing edge growing, even when you don't feel like it, and keep taking those actions. Feel free to drop me a line and let me know how you're doing.
About The Author
Angie Dixon helps small business owners get their acts together. She is a personal development coach specializing in helping people integrate their home and work lives so they feel less stretched and more balanced. Get her FREE EBOOK on balance at http://www.discoveringtruenorth.com. For questions or to discover how coaching can change your life, contact Angie at mailto:angie@discoveringtruenorth.com.
You are free to use this article in ezines, web sites and print publications. If you do use it, please send a quick email to mailto:angie@discoveringtruenorth.com. Thank you.
In The News:
---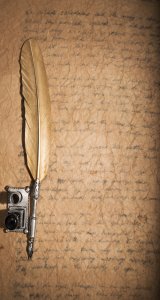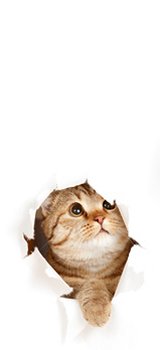 The manifestations of motiveA man is captive within himself. He... Read More
Making money is easy when you move to cause rather... Read More
Gail Lindenfield is a well-known British author who has written... Read More
In Part 1 of this article, we talked about reaching... Read More
If you really want to become rich, then begin by... Read More
Let"s discover the importance of balancing preparation, timing and momentum.... Read More
Are you still hoping and waiting for someone somewhere to... Read More
I recently returned from a wonderful vacation in the U.S.... Read More
Writing a 'life script' is like writing a movie script.... Read More
Do you want to know how the super successful overcome... Read More
As we begin a new year, it's natural to reflect... Read More
A great life doesn't happen by accident. A great life... Read More
Did you realize that as much as 47% of the... Read More
Want to hear about a simple & effective motivation technique?... Read More
"If you could eliminate one day from your past so... Read More
Do you remember that old television program that gave the... Read More
Many times we fall into a sedentary lifestyle because we... Read More
A friend of mine read the article, How to Use... Read More
How many times have you heard this in your life?... Read More
What important goal have you set for yourself? What is... Read More
When was the last time you truly relaxed? Do you... Read More
For everyone the New Year is now in full swing.... Read More
As best I can tell hereā??s how it breaks down.Some... Read More
Are you having a hard time getting things done? Are... Read More
It never fails. Another new year approaches. You watch that... Read More
As Prince, or whatever his name is now put it... Read More
Deep within man dwells some vast slumbering powers and abilities... Read More
As you prepare to take your first steps, could there... Read More
Yes, that's me up there! Interestingly enough, I used to... Read More
How many times have you felt truly defeated by the... Read More
This article exemplifies the inner working of emotional intelligence. Effectively... Read More
An epidemic is occurring all around you, and there is... Read More
Imagine what your life would be like if you could... Read More