Selecting a Business Broker or Intermediary to Help You Sell Your Business
As crazy as it seems, some people spend more time choosing a coffee machine than they do selecting the business broker or intermediary that will sell their business. This can be a fatal mistake that can cost time, money, and sometimes the ability to sell the business at all.
How do you choose the right business broker or intermediary?
What follows is a list of questions to ask any intermediary when interviewing them. We also explain what to look for in the answers given.
No one is going to have every qualification listed. But the person you retain must be trustworthy, knowledgeable, experienced, organized, and compatible with you.
Questions to help you determine if the intermediary trustworthy:
Does the intermediary have written references? Can you call the references? References indicate a job well done. They indicate that the intermediary had the dedication to complete the transaction and provide follow-up. You should be able to call any reference given. Pick two or three to call and ask the following questions.
***Were you pleased with the results?
***Was the initial evaluation consistent with the sales price?
***Did the intermediary follow his plan?
***Would you hire the intermediary again?
***Was the intermediary knowledgeable and did he provide good advice?
***Was the intermediary willing to cover uncomfortable information such as if the initial asking price might not be realistic?
The purpose of these open-ended questions is to try and really find out whom you are dealing with. The answers should be consistent with the written reference.
Does the intermediary belong to local business, charitable groups, churches that indicate a place in the community?
Most people who belong to these types of groups have roots in the community. They generally work hard to be known as quality people.
Does the Intermediary Belong to Industry Associations that have ethical codes?
Again this is an indication that someone makes efforts to play the game fairly. Someone who is always willing to cut corners is likely to cut corners on you too. In the intermediary/business intermediary fields the International Business Brokers' Association (IBBA) has a strong ethical code.
Are the intermediary's statements consistent and do they make sense?
If the intermediary's statements do not make sense to you, or are highly inconsistent, be aware that you probably have a personality or other conflict brewing and you would probably do better to keep looking for someone else.
Do you innately feel good about the intermediary?
If you do not feel you can trust the person, move on and find someone else.
Questions to help you determine if the intermediary is knowledgeable:
What is the intermediary's formal education?
While formal education is not the end all and be all an intermediary with a working knowledge of business and accounting and other disciplines related to business is helpful.
Has the intermediary obtained continuing education in his field of practice?
Every field and profession is under a siege due to the pace of change. eChanges come from regulation such as changes in tax laws, from market ups and downs like the internet boom and bust, and technology just to name a few areas. Everyone can benefit from staying informed on the changes in their industry including your intermediary.
Has the intermediary authored or spoken professionally on his areas of expertise?
To be able to teach authoritatively or to be published is an indication of true knowledge and depth of understanding.
Questions to help you determine if the intermediary has experience:
Has the intermediary ever owned a business? Was it sold?
The old saying is, "if you want to understand a man you need to walk a mile in his shoes". Everyone seems to understand the benefits of being a business owner.
Unless you have been a business owner you cannot understand the many difficulties, hardships, and sacrifices that go along with the benefits. Really understanding your plight means that the intermediary understands what you are going through and will work to reduce your difficulties.
How long has the intermediary been brokering?
Other experience can assist in reducing the amount of time that someone needs to learn the basics of brokering. Yet, under two years experience and you can bet that the person is still learning the basics. Why have them learn on you if you can get a pro?
Does the intermediary have any related experiences from selling other businesses?
Every business is different. There are so many different industries and businesses that often the intermediary you are talking to will not have sold an identical business or even one in your industry. The intermediary should still be able to relate experiences from other transactions that help you understand where you are.
Did the intermediaries past experiences relate to his role here?
Many business intermediaries have had prior positions that use many of the same skills as brokerage. People who have performed them are going to have been in many of the same situations and you should benefit from their knowledge.
Questions that can help you determine if the intermediary is organized and has a system:
Every intermediary should have defined systems for the following components of the sale. Ask about any of these. For instance, ask how will you market my business? Defined systems should at a minimum include: 1. Information gathering about seller, the business, industry, collection of financial information, tax situation, assets etc. 2. Computation of estimated sales value 3. Development of understanding and agreements between intermediary and you 4. Creating Business Value 5. Marketing Plan for selling business 6. Process for qualifying and working with prospects 7. Offer and negotiation process 8. Completion of documentation 9. Due diligence 10. Settlement 11. Follow-up after the sale
Then ask follow-up questions detailing what they have said. For instance if they said they will place a listing on the Internet, ask "What information is provided on the Internet listing?"
Ask these questions about two or three of the systems defined above.
The intermediary should be willing to share exactly how they intend to work your business. Intermediaries need to work on many transactions so if they are not organized things will fall apart and your business may not be given the attention it needs.
Does the intermediary work for a firm? If so what does that add to the process?
A reputable, knowledgeable brokerage firm can magnify your intermediary's success. By providing back office support and people to fill in when overloaded a good brokerage office is valuable. They also have systems and training to assist new agents.
Compatibility:
Through all of the above questions you should be thinking about integrity and compatibility. The intermediary does not need to be your friend. In fact that could be detrimental to getting the job done. But the intermediary must be someone you can work with, trust, and respect. You must be confident that they will not be underhanded with anyone including you.
The Crux of the Matter: If you are not 100% comfortable with your intermediary interview another one. Keep looking. Do not become a horror story. There are several intermediaries in most cities. Look until you are comfortable. ***Make sure your intermediary is trustworthy and a part of the community. ***Make sure your intermediary is qualified educationally and through actual experience. ***Make sure they have systems in place so that the work necessary to sell your business gets done. ***Make sure you are compatible with your intermediary. ***Is this someone that can deliver bad news to you and you will still be able to work with? ***Finally do you feel good enough about your intermediary to refer them to a good friend?
Make sure the answer to all of these is yes. Your final financial reward for all your hard work depends on it.
Gregory R. Caruso is an expert at helping business owners plan and execute the sale of their businesses. Greg is an inactive CPA, attorney, and business owner with 20 years experience. He can be reached at www.successfulexits.com.
In The News:
---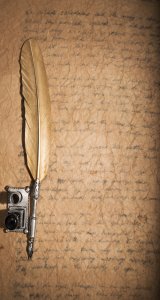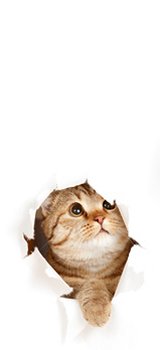 IBM, which registered 3248 patents last year, has decided that... Read More
It is becoming more common for employers to require employees... Read More
I see a PR firm has done a survey on... Read More
Todays business environment has changed drastically from just a few... Read More
Performance Management is the act of managing personal or organizational... Read More
Following is a brief definition of core competencies and competitive... Read More
As a training manager, there are two important aspects to... Read More
If Baby Boomers can get botox and tummy tucks, then... Read More
One of the first things I look at when I... Read More
Last month I talked about the Skilled Facilitator principle of... Read More
There are some simple things you can do with your... Read More
Whilst tests measuring the creative or innovative personality exist, there... Read More
Transitioning from Vertical Hierarchies to Decentralized / Flatter OrganizationsThe need... Read More
I have been an entrepreneur for over twenty years and... Read More
Positive radical movement is the holy grail of nearly every... Read More
There is every chance that elements of this article may... Read More
Email, when used properly, can generate additional direct sales and... Read More
Many business people and managers are spending too much time... Read More
Every one of us, in reality, has two people inside:... Read More
IntroductionThere are a group of people in the community that... Read More
The retention of highly skilled knowledge workers is one of... Read More
If a good manager asks his workforce for their opinion... Read More
Businesses miss on growth opportunities and even close their doors... Read More
"The difference between a boss and a leader: a boss... Read More
Don't Let Your Measurements Mislead You ... Read More
I bet you can't tell me how leadership training and... Read More
CATEGORIES OF OFFENSES: Most organizations have two categories of offenses... Read More
Business owners and managers are busier than ever. As their... Read More
1. Sell more back end products to your existing customer... Read More
Best Definition of "Corporate Culture"If you ask 10 people to... Read More
How do you, or would you, communicate in a chaotic... Read More
THE MARGINAL PERFORMER: Every manager must, from time to time,... Read More
The Julian calendar we use to pass the time every... Read More