Natures Fury - Time to Check Your Insurance
The communities of Exmouth and Moora in Western Australia don't have a lot in common with Sydney.
But this year there is a uniting bond. All have felt the full force of Mother Nature.
Flooding in the Wheatbelt town of Moora caused an estimated $10 million dollars worth of damage to homes and property. Cyclone Vance ripped through Exmouth in the North West of the State costing the community millions more. Sydney's hailstorm bill has topped $1 billion and is still rising.
All this is a timely reminder about insurance to protect your assets from acts of nature over which we have no control.
Insurance is one of those intangible things - you pay out the money but you never see anything tangible in return - except in the event of some misfortune.
Insurance companies try hard to position themselves as being reputable and fair and spend millions in advertising trying to get this message across. The benefits they are selling include timeliness and ease of making claims and trustworthiness when it comes to paying claims.
Even banks are now are now becoming more sympathetic when it comes to natural disasters. Westpac has offered a special relief program to assist customers seriously affected by the Sydney hailstorm. Customers with home loans may now apply to suspend repayments for up to three months and may defer credit card payments for a month.
Despite all the goodwill, you need to do your homework when considering the best options for insurance. Here are 10 tips when considering insurance for your hard-earned assets.
Insure with a reputable company. All companies must be licensed under the Insurance Act 1973 and comply with its regulations. The Australian Prudential Regulation Authority (APRA) oversees this. Their role is to see that companies have the ability to meet future claims. If there is a dispute between an insurer and a domestic claimant, the matter may be referred to the Claims Review Panel of Insurance Inquiries and Complaints Limited for an independent decision.
Ask around. Talk to your neighbors, friends and contacts that have made a claim. Word of mouth travels quickly during a natural disaster. Check out what the company's attitude is when it comes to paying out. It's when the chips are down, like in Exmouth, Moora and Sydney that insurance companies have to perform.
Ensure you are adequately insured. Don't try and save a small amount of money on your policy and find out later that you've under insured.
Revalue your assets annually. Prices change, houses appreciate and cars generally depreciate. Maintain the sum insured at current day values.
Cover all your assets. The major insurance categories are houses, cars, personal valuables and home contents. Make sure some form of insurance covers all your personal assets.
Check the speed of claims payments. The quicker you get paid the quicker life gets back to normal. The time value of money means that any delays will actually be leaving you out of pocket.
Shop around. There are a range of products on the market. Ring around and find the policy that best suits your needs - both from a value perspective based on price and premiums and also breadth of cover.
Check the details. Remember to always check the details and don't be afraid to ask questions so you know exactly what you are and aren't covered for.
Store your policy in a safe place. Set up a system so you know where your policy is if you need to refer to it at any stage. It's amazing how frustrating it can be looking for those misplaced important documents during a time of crisis.
Seek help. If you require help, seek out a professional insurance broker who can provide you with advice and options.
Stick to these tips and you'll have peace of mind next time a natural disaster hits your home.
Thomas Murrell MBA CSP is an international business speaker, consultant and award-winning broadcaster. Media Motivators is his regular electronic magazine read by 7,000 professionals in 15 different countries.
You can subscribe by visiting http://www.8mmedia.com. Thomas can be contacted directly at +6189388 6888 and is available to speak to your conference, seminar or event. Visit Tom's blog at http://www.8mmedia.blogspot.com.
In The News:
---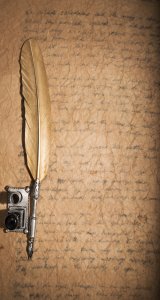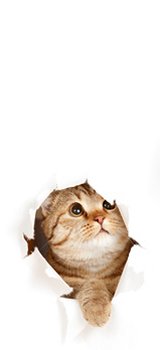 Group term life insurance is more affordable than individual life... Read More
To answer the question "is purchasing travel insurance smart?" let's... Read More
In a recent article in the National Underwriter (April, 2005)... Read More
If you're self-employed and facing high health insurance bills, there... Read More
If you're trying to decide between health insurance plans, you'll... Read More
If you're a recent college graduate, or in between jobs,... Read More
Although premiums, policies and prices vary widely, the mandate does... Read More
Health insurance plans vary in their coverage and prices. The... Read More
How do you know if what you are paying for... Read More
The are many scary things in this world. Buying insurance... Read More
If you rent an apartment or house, you might consider... Read More
With the soaring rise in claims to insurers from their... Read More
Finding good car insurance can be very difficult. Here are... Read More
How many times have you seen people whose life was... Read More
There are two different types of life insurance, term life... Read More
When deciding on the appropriate amount of homeowner's insurance coverage... Read More
Though popular among today's aging Baby Boomers and members of... Read More
As a young, healthy college student, it might be tempting... Read More
Here comes the insurance adjuster. Is he overly friendly? If... Read More
Owning a home is a dream for most of us,... Read More
In the United States most companies offer their employees dental... Read More
The information you need about the best term life insurance... Read More
Forcible and violent entry (f&ve) is the terminology used within... Read More
Many people ask, "If I am supposed to get a... Read More
Health insurance is a kind of protection that provides payment... Read More
Many economists have suggested and recent economic data indicates that... Read More
Everything seemed pretty simple when you purchased that insurance policy.... Read More
Regardless of what some people might think, medical insurance will... Read More
In the early 1980's Medicare started using a system called... Read More
While Legal Romantics would like to characterize the trial of... Read More
The issue at hand is the use of a consumer's... Read More
Consumers are countering rising gasoline prices and other vehicle operating... Read More
If you've just bought a dinghy or are thinking about... Read More