Car Insurance Advice for Young Drivers in the UK
Over the course of the last ten years, car insurance for young drivers in the UK has increased substantially.
This has caused many problems for new drivers with premiums averaging £1300 for a newly qualified 17 year old male driver.
Young female drivers pay a lot less for their policies due to their reduced risk of being involved in an accident. EEC law is looking to make this a discrimination issue but insurance companies and representative groups are opposing this move.
The main factors which will effect your insurance premium are listed below;
The Vehicle - Choosing the right vehicle will have a massive impact on your premium. As a guide, look at the insurance group of the car. The grouping structure runs from Group 1 to Group 20 and your insurance premium will increase as you move through the groups. Use the link below to our web site and use the car grouping guide which will give you an indication of which vehicles fall into which groups. Do not however rely on either guesswork or a basic group guide when choosing a car. Even a subtle difference in model of vehicle could effect your premium massively - Get quotes on every type of car you are looking at before deciding on buying one.
Where you live - Not a lot you can do about this but in some areas of the UK you are twice as likely to have your car stolen. In London you are 50% more likely to be involved in an accident - Your premium will reflect where you lice.
Pass Plus - If you have just passed your test, seriously consider pass plus. This will give you discounts of up to 20% off your insurance premium. The course costs £120 so can be very effective at saving you money and improving your driving skills.
Type of Cover - As a first time driver you will normally be restricted to third party fire and theft cover because of the costs involved. Consider third party only cover also.
There are no shortcuts when insuring your first car but there is a silver lining to that horrible first premium. A safe years driving will result in a drop in your premium of around 50% in the following year.
17 to 40 is a web site dedicated to providing information and quotes for young driver insurance in the UK
In The News:
---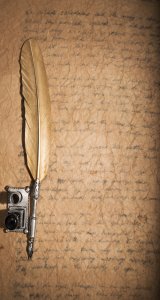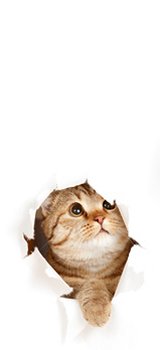 Life insurance can be a very scary thing. If you... Read More
Automobile insurance standard coverage is the basic amount of insurance... Read More
Most of us don't like thinking about our own funerals,... Read More
Finding auto insurance quotes online is easy, but finding the... Read More
In the early 1980's Medicare started using a system called... Read More
Changing the way that life insurance is bought and sold... Read More
Are you looking to buy a life insurance policy? Well,... Read More
What is a Pre-Existing Medical Condition?When a trip cancellation travel... Read More
For over 30 years I have been representing injured workers... Read More
Do you have many claims? If so, you should do... Read More
Homeowner insurance quotes can vary in the amount they cost... Read More
Here comes the insurance adjuster. Is he overly friendly? If... Read More
You see the websites, you see the ads: exclusive, never... Read More
The Medical Savings Account (MSA) is an older form of... Read More
Having even a teeny-tiny car accident can be one of... Read More
Renter's insurance is protection intended for anyone who rents an... Read More
A Bed and Breakfast, often referred to as a B&B,... Read More
If you are an expatriate planning on long-term residence in... Read More
If you're a recent college graduate, or in between jobs,... Read More
You and I. M. Strong, the adjuster from Granite Mountain... Read More
Thousands of people have work related commitments and in order... Read More
Who can you talk to about auto insurance? Insurance agents... Read More
For most people car insurance is a the single largest... Read More
The(ACV)Actual Cash Value Policy DOES NOT insure the property itself... Read More
Following on from the tube train and bus bomb attacks... Read More
One of the things that is important to consider when... Read More
Do you love someone deeply enough to spend your hard... Read More
A "Life Settlement" is a lump sum settlement paid to... Read More
If you're interested in slashing your auto insurance bill in... Read More
This "How To" article is crucial, up-to-date information concerning what... Read More
Here's the good news: with improvements in medical technology and... Read More
As we go through life our needs change. A Young... Read More
In a recent article in the National Underwriter (April, 2005)... Read More