Six Ways to Cut the Cost of Your Auto Insurance
Is your auto insurance bill $12000 a year or even higher? It's not unusual for auto insurance to cost this much these days. But it doesn't necessarily have to cost this much. There are ways to reduce these costs. It might take a bit of work but it is possible to cut that insurance bill by a substantial amount.
Tip #1: Get at least three price quotes. You can call companies to get quotes or get them directly via the Internet. You can also call your state insurance department, as it may be able to provide you with a comparison of prices charged by the major carriers in your state. Also, get price quotes from different kinds of insurance companies. Some sell through their own agents. Others sell through independent agents who often represent several different companies. Other companies have no agents and sell direct to the consumer via the phone or Internet.
Tip #2: Check insurance costs before buying that next car. Did you know that insurance premiums are based on the car's cost, the cost to repair it, its overall safety record and the likelihood of its being stolen? You can often get a discount from insurers if the car you are buying has a great safety record or if it's designed to reduce the risk of death.
Tip #3: See what you could save with higher deductibles. Higher deductibles can lower your insurance costs substantially. For example, if you increase your deductible on collision and comprehensive coverage from, say, $300 to $500, you could reduce your costs by as much as 15 to 30 percent. Move up to a $1,000 deductible and you might save 40 percent or more.
Tip #4: Reduce the coverage on older cars. If you have one or more older cars, consider dropping the collision coverage entirely. If your car is worth ten times the premium, buying collision coverage just may not be worth it. You can find out what your car is worth by contacting your bank's auto loan department or you can look it up online at www.kbb.com (Kelly Blue Book).
Tip #5:Buy your auto insurance from the same company that has your homeowners insurance. All the major insurers offer both homeowners and auto insurance and will give you a nice discount if you buy both types of policies from them. You may also qualify for a discount if you insure several vehicles with the same company. Some companies even offer discounts for long-time customers.
Tip #6: Keep a good credit record. Auto insurance companies are using credit information more and more often to price their policies. Make sure you maintain a good credit history by paying bills on time, and by keeping your credit card balances as low as possible. Also, be sure to check your credit record regularly. That way, if errors occur, you can quickly correct them ? to keep your credit record clean and accurate.
For FREE help with debt and credit, subscribe today to Douglas Hanna's free email newsletter "8 Simple Steps to Debt Relief" at http://www.all-in-one-info.com
In The News:
---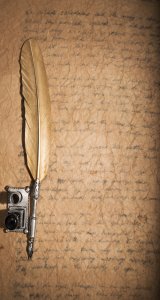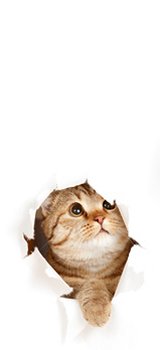 In their efforts to cut costs more and more finance... Read More
It's very easy to find California truck insurance on the... Read More
Non-profit groups in this day and age need to watch... Read More
Health insurance plans vary in their coverage and prices. The... Read More
If you are going to be involved in an accident,... Read More
The phrase "BUY TERM AND INVEST THE DIFFERENCE" evolves around... Read More
Accidents, personal injuries and insurance claims are here to stay.... Read More
Many personal car insurance companies consider your credit information when... Read More
When you are looking for an automobile insurance quote, the... Read More
If you've just bought a dinghy or are thinking about... Read More
Our money saving auto insurance tips were written for one... Read More
My wife and I recently purchased a new home in... Read More
Insurance is always a gamble, a bet actually.You are betting... Read More
Finding discount auto insurance is so easy when you do... Read More
Every state requires that drivers carry liability insurance. The liability... Read More
Auto insurance rates can be quite expensive. If you are... Read More
You were humming along on a bright and sunny day... Read More
If you and your family relocate overseas, one of your... Read More
Having even a teeny-tiny car accident can be one of... Read More
When purchasing New Jersey car insurance there are many decisions... Read More
Finding insurance quotes for California auto is now pretty easy.... Read More
In most cases, private health insurance comes through a person's... Read More
Do You Own A Life Insurance Policy That You No... Read More
We don't hear much about getting an accidental death dismemberment... Read More
Risk ManagementAlternate Risk Transfer is a fancy way of saying... Read More
Some business relationships are forged through blood and friendship. When... Read More
Accidents almost always make your insurance rates increase. Whether or... Read More
Although car insurance is compulsory, it's not necessary to pay... Read More
Automobile insurance standard coverage is the basic amount of insurance... Read More
Because of the many problems that can occur when you... Read More
Lets face it, finding the best home insurance price quote... Read More
A person might need long term care (LTC) if he/she... Read More
A life insurance broker is a dedicated person that encourages... Read More