Entrepreneurs, Fill in the Gaps of Your Homeowners Policy
Business Owners Policies for the Self-Employed
Who needs a business owner's policy?
Simple, anyone that runs a business from their home should have one. A comprehensive coverage homeowner's policy will cover economic losses caused by damage or legal liability but, once a home business is discovered any economic loss that can be associated to your business is your problem. Some homeowner's policies allow business owners to purchase a policy rider that will cover losses associated with their business. If your homeowner's policy provider doesn't offer this option you should consider a separate business owner's policy.
Suppose your home office gets hit by a bolt of lightening (it happens). The loss from damage to your house, computer and loss of income amounts to 50,000. If your homeowners insurance discovers that you were running a business from that room, and if they sent an adjuster they certainly would, they have the right to refuse any coverage.
On the other hand if you were wise and purchased a business owner's policy your entire loss would be covered, even the loss of income.
Increasingly important is bodily injury liability. If you have business visitors in your home, a business owner's policy should cover any liability if they're injured in any part of your home. Conversely, if you simply had a homeowner's policy and someone was injured in your home, office or anywhere, they may refuse coverage for any liability. You don't need to be reminded about how expensive personal injury liability can be, do you?
What about product liability?
Additional product liability coverage can often be added to a business owner's policy for an extra fee. This covers you in case someone is injured using your product. As you are probably aware, regardless of your involvement in the manufacturing or design process. The price of this coverage can be extremely expensive, depending on the products you distribute, but is definitely worth it. I know you don't need to be reminded about how expensive product liability can be.
What if I'm not eligible for a business owner's policy?
Different insurance companies have different criteria for excluding businesses from their policies. If one insurance company turns you down, ask another. Often, companies that allow riskier businesses to purchase policies also charge higher premiums, so it definitely pays to shop around for a policy that fits your particular business.
Ian Asterbury is an assistant editor at Small Business Assistance - a resource for entrepreneurs that offers advice on business insurance and an array of other small business topics.
In The News:
---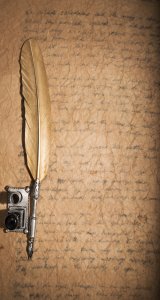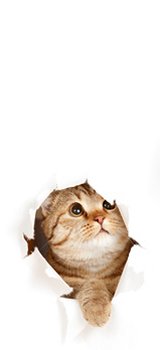 Having a health insurance policy provides a great sense of... Read More
Life insurance is a type of protection that can be... Read More
Nowadays, auto insurance is really expensive. A typical insurance policy... Read More
A question you might ask yourself is: why must we... Read More
With a rise in those looking to venture out on... Read More
Many people are skittish about life insurance, because they feel... Read More
First of all, congratulations on deciding to go out and... Read More
No Claims Bonus is a term used to describe the... Read More
As a young, healthy college student, it might be tempting... Read More
With the soaring rise in claims to insurers from their... Read More
By searching online for life insurance, you can get a... Read More
When you are looking for an automobile insurance quote, the... Read More
For thousands of years men have sailed the seas. From... Read More
Insurance is meant to give homeowners peace of mind, but... Read More
Do you have many claims? If so, you should do... Read More
Whether you are self-employed or a small business owner, finding... Read More
Finding good car insurance can be very difficult. Here are... Read More
As many of us expect, the New Year will bring... Read More
Group term life insurance is more affordable than individual life... Read More
If you're self employed, you may think of health insurance... Read More
Here is a useful guide to Home Insurance. Home insurance... Read More
Drivers are applying for auto insurance online not just for... Read More
It seems as though the price of everything is on... Read More
Mortgage insurance, to pay off a mortgage, is something you'll... Read More
A person might need long term care (LTC) if he/she... Read More
Here is a useful guide to life insurance. Simply put,... Read More
More than 150 insurance companies offer thousands of life insurance... Read More
It is very important to do an auto insurance comparison... Read More
According to a study by LifeSearch, the number of women... Read More
How many times have you seen people whose life was... Read More
Insurance is always a gamble, a bet actually.You are betting... Read More
Travel Insurance is designed to protect your health, belongings, and... Read More
What is a deductible? A deductible is the amount you... Read More