An Intro To Auto Insurance
Although premiums, policies and prices vary widely, the mandate does not. Automobile insurance is an unavoidable expense of driving. Ideally, you will never have use for your auto insurance. In the event that you do; however, you will considerably improve your satisfaction with the claims process by doing thorough research before policy inception.
Begin with an understanding of auto insurance terms:
? Bodily injury (also called liability)
This coverage offsets costs related to the bodily harm and property damage of the other driver(s) when you are at fault in an accident. Insurance companies impose limits on the amounts that they will pay to the victim(s), and for each accident. Your premium amount is determined, in part, by the limits you select. Higher potential payouts by your insurance carrier translate to higher insurance premiums for you, the consumer.
? Collision
In the event that you have an accident, your medical expenses and property damage will be covered if you select collision protection as a part of your plan (again, there are limits).
? Comprehensive
This category covers costs related to damage, theft, vandalism, etc. For example: if someone breaks your car window, you would access your collision coverage to repair the damages. Again, higher payouts mean higher premiums. If cost is a concern, increase your deductible to decrease your premium. The deductible is the amount, usually between $250.00 and $1,000.00; you pay toward accident/theft related expenses before the insurance company contributes.
? Uninsured/Underinsured Motorist
Although automobile insurance is legally required, some drivers do not comply. If you have an accident with such a driver this coverage will provide some compensation for medical expenses.
Auto insurance can be quite costly, but it is far more expensive to forgo. Many states arrest and/or fine drivers found to be uninsured. Additionally, accidents, theft and damage can create financial chaos for uninsured/underinsured motorists.
When choosing an insurance carrier, make sure that you have chosen a reputable firm that is accessible, responsive and financially solvent. The coverage is of no use to you if you can reach no one to file a claim, or if there is no money to pay it. Check with agencies such as Standard & Poor's and the National Association of Insurance Commissioners to get the information you might not get from a slick brochure or salesperson hoping to close a deal.
Nicole Soltau
President and Founder
http://CreditUnionRate.com/
The Leading Online Credit Union Directory
In The News:
---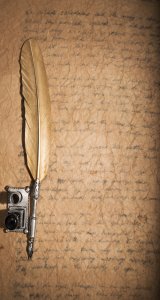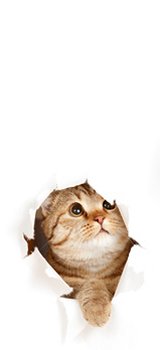 Homeowner insurance quotes can vary in the amount they cost... Read More
It is a fact that more and more people everyday... Read More
You are ready to buy your first car. Researching the... Read More
Owning a home is a dream for most of us,... Read More
Non-profit groups in this day and age need to watch... Read More
Here is a useful guide to Home Insurance. Home insurance... Read More
Home security improvement:All insurance companies will happily offer you a... Read More
If you've been out of school for a couple of... Read More
When purchasing New Jersey car insurance there are many decisions... Read More
According to a study by LifeSearch, the number of women... Read More
Life insurance is a type of protection that can be... Read More
The Health Savings Account (HSA) is an amazing tool that... Read More
Having even a teeny-tiny car accident can be one of... Read More
Car insurance rates are prohibitive nowadays. Many families really struggle... Read More
OK, you take that stroll down to the mailbox excitedly... Read More
Car Insurance is compulsory in the UK. You are required... Read More
Having a health insurance policy provides a great sense of... Read More
What is auto insurance? Auto insurance (or car insurance, motor... Read More
Global warming may have been lurking on our horizon for... Read More
I have written many articles about the hard surety bond... Read More
You can go online to easily find and quote auto... Read More
Finding insurance quotes for California auto is now pretty easy.... Read More
How do you put a value good health? For many... Read More
The original purpose of life insurance was to provide for... Read More
Love. Yes, that's right. Love for your spouse, children, family,... Read More
What is a deductible? A deductible is the amount you... Read More
Did you realize that it could cost you more than... Read More
Is pass plus really worth it? What motor insurance discounts... Read More
Pet Health Insurance can give you the peace of mind... Read More
Insurance is meant to give homeowners peace of mind, but... Read More
It has become increasingly difficult to get young driver car... Read More
The Medical Savings Account (MSA) is an older form of... Read More
First of all, congratulations on deciding to go out and... Read More