You Can Publish an Ezine
Publishing an Ezine can be scary to the newbie. But you can do it. Your Ezine helps you keep in contact with your list which will build a relationship of trust with your readers and is one of the best ways to promote your business.
To those who are newbies...an Ezine is an electronic Newsletter normally mailed periodically to a list of opt-in subscribers. This means subscribers who have voluntarily signed up to receive your publication.
Make sure that you comply with the recent Can Spam Laws by having your name, email address and mailing address in all of the mailings you send out. Be sure that you do not use subject lines that may be misleading to people hoping to get them to open you emails. Do not send email to someone who has not asked for it. If you do, you can be accused of spamming.
Don't send your publication to someone who has not asked to receive it. You must be sure that your subscribers are double opt-in. This is really very simple. They subscribe and you send them a confirmation email asking them to reply to make sure that they are the ones who subscribed. This will help keep you from being accused of being a spammer.
These are some of the things to include in your Ezine:
*Table of Contents
*Quality Articles
*An Editorial
*Good Products
*Include Resource Links
*Be yourself
*Freebies
*Include Question and Answers
*Privacy Policy
*Disclaimer
*Subscribe/Unsubscribe Information
As you publish your Ezine try to bond with your readers, limit your advertising and strive for a quality Ezine. If you will do this you will have a quality product readers will appreciate.
When you publish an Ezine, your readers get to be more than an email address to you. After some time, they will come to rely on you and your publication.
In the beginning I had great concern that I would be able to produce an Ezine, but I have been writing and producing my Ezine for quite a while now and my confidence has grown. After you start publishing your Ezine and you have a few copies under your belt, those doubts will vanish and soon you will be brimming with confidence. You can do it and it won't be long before you are a pro.
I have met lots of new people, my business is doing well and I have developed a confidence that I never had before. This will happen for you as well. If I can publish an Ezine so can you.
Donnie De Loney
http:www.dymarketing.com
Donnie De Loney is owner of DY Marketing. Visit his site at http://www.dymarketing.com to find out how to get your own PlugInProfit Site set up and ready to make money for you within 24 hours. Subscribe here to HomBzTips newsletter.
In The News:
---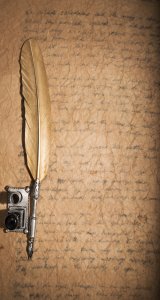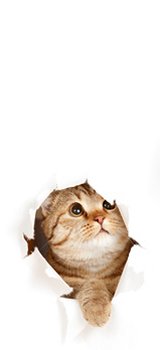 Imagine you are sitting at home relaxing reading a book... Read More
One of the biggest obstacles to building a good sized... Read More
If you run your own business like I do, you... Read More
When subscribers' email readers (programs) receive your text newsletter, they... Read More
1. Time saver. To get going make a quick visit... Read More
If you want to have an online business, without doubt,... Read More
It's all about numbers - or so some ezine publishers... Read More
WHY DO WE DO THIS?A major "character" in Mark Salzman's... Read More
How to write your ezine in 5 minutes by legally... Read More
If my in-box is any indication, most of the business... Read More
Are you like most of us who created an E-Zine.... Read More
I subscribed myself to many ezines. I'd love to read... Read More
Managing Subscriber addresses: At the top of your email message... Read More
Formatting your text newsletter correctly can make a failure into... Read More
Are content brokers - publishers, distributors, and record companies -... Read More
I sat here this morning, and decided to work out... Read More
Well, it is definitely yes!In the early day of internet... Read More
There's no doubt, publishing information products to sell online is... Read More
While many new e-zine publishers are anxious about developing good... Read More
Writing a newsletter or article can be very time consuming.First,... Read More
A debate is raging in e-publishing circles: should content be... Read More
So you want to get a book published and add... Read More
Have you ever thought about it?If you don't have a... Read More
Many online internet marketers tell us "its all in the... Read More
Ezine are one of the best source of information on... Read More
Print on demand (POD), a cross between self-publishing and digital... Read More
"Research?"Let's say it again?"Research"?Grrrrrrrr.The word "research" can make many eBusiness... Read More
So, you want to publish articles online? It's really quite... Read More
The information listed here is worth more than gold. if... Read More
A good newsletter template is not only consisted of a... Read More
Are you looking to increase your relevancy in the search... Read More
Ok, it's time to bring out my soapbox.Something has been... Read More
Many businesses use email newsletters to introduce themselves to new... Read More