Tales From the Corporate Frontlines: Team Dynamics and Communication
This article relates to the Team Dynamics competency, which evaluates interpersonal communication, cooperation, and productivity between members of a single team, group, or department within your organization. In today's marketplace, in order for organizations to operate efficiently, it is essential that they understand how to create and utilize effective work teams at all levels of the organization. When well managed, teams improve productivity, innovation, and the likelihood of success. Ineffective teams lead to frustration and the loss of time and productivity. Evaluating this competency can be very useful if your organization is experiencing missed deadlines or low productivity levels.
This short story, Team Dynamics and Communications, is part of EngagedMetrics' compilation, Tales From the Corporate Frontlines. It explores the sensitivity of team dynamics and the importance of keeping balance among members.
Anonymous Submission
During the time spent with my current employer, I've always considered myself a restless worker. At the same company for ten years now, I have occupied three different positions. I like learning new skills, and feel that the job moves have made me a well- rounded employee. They've also helped me to understand the importance of team dynamics. Each team that I've been a part of had a different dynamic, but it was always easy to see how the behavior of team members affected the team's successful operation as a whole.
My second team displayed some really challenging dynamics. Composed of eight members, two of them had recently married. At first, we didn't think that would make much of a difference. As time went by, it became obvious that we were wrong. As these two team members confronted the challenges of married life, their disputes affected team communication and productivity in obvious ways----some team members felt strange or uncomfortable being included in their disputes, or excluded if the focus remained on the couple for too long. Some switched roles and others participated less in discussion and decision-making. The easygoing social atmosphere disappeared and was replaced with tension. Motivation and commitment among the members fluctuated wildly at times.
We tried to resolve the issues among ourselves at first. Our team leader made extra efforts to placate team members who felt left out or frustrated by the team's lack of focus. We made procedural changes in our meeting structure. We even made changes to the office layout in an effort to boost morale.
Around that time, our company conducted an employee satisfaction survey. One of the topics evaluated was Team Dynamics. The results of our team evaluation, to put it mildly, indicated that a more drastic solution was needed to adjust our dynamics. Our team leader conferred with management to come up with a solution. Ultimately----one of the married team members was offered a new position ---on another team.
I was that member. I was a little upset at first, but it turned out to be the right move for everyone. The dynamics of my old team went back to normal in time, and I enjoy working with my new team, in my new role.
The experience taught us that dealing with sensitive team dynamics is vitally important, and there will be a different solution for each team. We were lucky to find the right one, at the right time.
© 2005 EngagedMetrics, Inc. - All Rights Reserved
This article may be reprinted, provided it is published in its entirety, includes the author bio information, and all links remain active.
Measure. Report. Improve your organization with EngagedMetrics Employee Survey System.
Josh Greenberg is President of EngagedMetrics, Inc.
EngagedMetrics provides organizations of all sizes a powerful web based method for measuring employee satisfaction, determining employee engagement, and increasing employee retention.
Launch your EngagedMetrics Employee Survey System with EngagedMetrics.
In The News:
---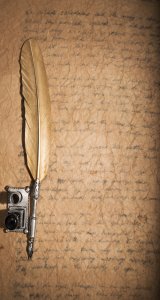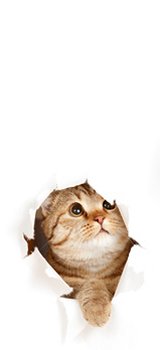 Rejection hurts. No one likes to give it or to... Read More
Too many managers waste both time and energy performing tasks... Read More
As a business asset, they don't sit well on the... Read More
While it's probably not true to say that the traditional... Read More
It's hard to believe the year will be half over... Read More
This article relates to the Human Resource Functions competency, commonly... Read More
What you say to other people can make or break... Read More
As a professional speaker, one of my biggest challenges is... Read More
Eventually, your business is going to need to have some... Read More
The following information is based upon over 500 interviews with... Read More
A long time ago, I learned something about being a... Read More
Creativity can be defined as problem identification and idea generation... Read More
Project management is a very important business concept because it... Read More
You've had many years of training in your craft as... Read More
You've made the plans, built the quality system and conducted... Read More
As a manager, it is your job to ensure that... Read More
Companies spend millions of dollars each year identifying their brand,... Read More
Learning to be assertive takes time, courage and the ability... Read More
E-mail, voicemail, "got a minute?" interruptions, multiple projects... Read More
Swiftness is the key to collecting past due commercial accounts... Read More
Trained employees are more productive employees; thereā??s no doubt about... Read More
At first blush, it would appear there is no shortage... Read More
The day job as a manager is all about managing... Read More
We obtain strategic results by aligning HR mission, vision and... Read More
The practice of outsourcing business processes has long been subject... Read More
Hurting your sales efforts can be accomplished easily with the... Read More
Ok, you say, I know I need a budget, but... Read More
We all see it . . . business markets are... Read More
Results of Poor Cross Cultural Awareness. Having a poor understanding... Read More
When you first take over a department, expectations are usually... Read More
IMPROVING COMMUNICATION DURING THE PERFORMANCE APPRAISAL: If the employee has... Read More
So, you survived the downsizing. Your company did something that... Read More
"Ha!" you say. "For someone to make a statement like... Read More