Basic Coverage of Homeowner Insurance Policies
The insurance policy is a package that includes more than 1 type of insurance in a policy. There are 4 types of coverage contained in the home insurance policy.
Included are:
Dwelling and Personal Property
Personal Liability
Medical Payments
Additional Living Expenses
In this article, Dwelling and Personal Property Damage will be explained:
Property damage coverage will help pay for any damage to your dwelling or personal property. Other parts of your home, such as a detached garage, a shed, or any other building on your property are usually covered for about 10% of the amount of coverage on your home.
Personal property coverage pays for your personal property, which includes your furniture, clothing, and other personal property.
The amount of that insurance coverage is about 50% of the policy limit on your home. This type of coverage is also limited by the type of loss specifically listed in your policy.
The coverage usually only pays the current cash value of the item damaged or destroyed, unless you actually purchased replacement cost coverage.
Your home insurance policy also includes off-premises coverage. What this means is that the policy covers your personal belongings against theft even when they are not in your dwelling.
Your insurance company will reimburse you for the cost of replacing your suitcase and whatever its content is if it were lost or stolen when you were away on vacation, but only for replacing them with the personal property of the same kind and quality.
Copyright 2005 Fern Kuhn, RN
Specializing in Diabetes
http://www.diabetestestingcenter.com
http://www.homeinsurancehelp.info
http://www.healthinsurancecenter.info
You may reprint this article as long as you keep the links active.
In The News:
---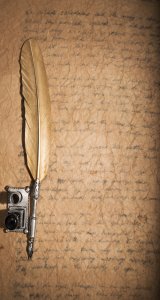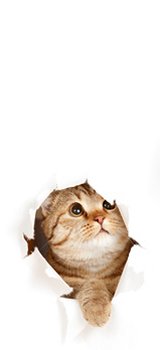 Health insurance plans vary in their coverage and prices. The... Read More
Over the course of the last ten years, car insurance... Read More
Shopping for life insurance quotes for adult children isn't any... Read More
Home insurance, or even homeowners insurance, is an insurance policy... Read More
Regardless of what some people might think, medical insurance will... Read More
Several national rating institutions rate insurance companies. Do coverages, rates,... Read More
Several key changes are necessary to get control of the... Read More
A new financial tool is now available for senior citizens.... Read More
Term life insurance can offer protection for a small business... Read More
To get the cheapest possible quote for your car insurance,... Read More
When we talk about insurance the thing you have to... Read More
Most of you have heard about "consumer directed health plans".... Read More
An auto insurance claim adjuster works for the insurance company... Read More
Boat insurance is necessary for all boat owners who live... Read More
One of the most important things you will ever do... Read More
Here comes the insurance adjuster. Is he overly friendly? If... Read More
In a recent article in the National Underwriter (April, 2005)... Read More
Automobile insurance standard coverage is the basic amount of insurance... Read More
The Health Savings Account (HSA) is a great tool that... Read More
The value of a personal injury claim has a direct... Read More
Did you know? One year of disability can wipe out... Read More
Do you know that skyrocketing health care costs have been... Read More
Term insurance and permanent insurance are two basic types of... Read More
At first glance, homeowners insurance may seem perplexing and quite... Read More
Do you love someone deeply enough to spend your hard... Read More
Protecting your family is the single most important thing any... Read More
Car insurance is one of the most dreaded chunks in... Read More
Though popular among today's aging Baby Boomers and members of... Read More
They say everything is bigger and better in Texas, and... Read More
Having even a teeny-tiny car accident can be one of... Read More
Life Insurance Companies differ in their "underwriting philosophy" when it... Read More
The Health Savings Account (HSA) is an amazing tool that... Read More
There are different types of life insurance policies available. Shop... Read More