How Will an HSA Save Me Money?
The Health Savings Account (HSA) is a tool to help you save money on health insurance. But how does it do that?
A Health Savings Account (HSA) is just a savings account. Duh, I know. It is just like a bank account where you can put money in and you can gain some interest.
But it has two special qualities that a regular bank account doesn't. First, when you put money in, that amount gets reduced from your taxable income. And you know what that means! You pay less taxes.
The second thing that's different about an HSA is that you can only withdraw money for specified medical reasons. Doctor visits, pharmaceutical or over-the-counter drugs, hospital visits, etc. may be paid with HSA money.
Now, all this helps you with money a little bit. You gain some interest in the account. And you pay a little less in taxes.
But the real benefit comes in an indirect way.
When you sign up for an HSA, your HSA custodian (insurance agent, bank, financial advisor, etc.) will ask you if you have a high-deductible health plan. That means whether you are currently covered by a health insurance policy that has a deductible of at least $1,000 for an individual and $2,000 for a family.
If you don't have that type of health insurance, you cannot get an HSA. Period.
But if you do, then the health insurance and the HSA fit together perfectly.
You pay for the small stuff each year with your HSA money. Then, when and if a big medical bill comes, your health insurance policy covers it.
But a funny thing happens when you switch from a low-deductible health plan to a high-deductible health plan.
Your premiums, that is the payments you have to make month-to-month, drop through the floor. They become astonishingly low.
For my wife and I, a low-deductible policy would cost about $1,100 a month. That's a huge amount!
But we've chosen a high-deductible policy, which costs $175 a month.
That's an incredible difference.
In fact, it is such a huge difference, that I want you to do a little calculation with me. What if I got sick every single year, so sick that I had to use my entire HSA every single year. I would basically exceed my deductible every year.
Would I still be glad that I had a high-deductible policy and an HSA?
Yes, I would. Really.
Add up the amounts and you'll see. $1,100 per month equals $13,200 per year. If the deductible is $250, I'd have to pay that too (if I was so sick) so the total would be $13,450.
With the high-deductible policy, $175 times twelve months equals $2,100 in premiums. Add a high-deductible of $5,000 and you've got a total of $7,100.
This means that, in my worst year I would still save $6,350.
What about in a healthy year? I would save $11,100. That's like two all-expenses-paid vacations a year!
Or, in my case, that's a ton of yoga classes, visits to a naturopath, polarity therapy, massages and reflexology sessions.
Do the math for your own family. You will be surprised. I teach this stuff in classes and there are often people who suddenly blurt out "I never realized that!" and I can just see them scurrying to their insurance agents after the class to make the changes and sign up for an HSA.
Health Savings Accounts are a wonderful tool to help you save money on insurance. They are available today! See your insurance agent, bank or financial advisor for details.
Daryl Kulak is the author of the book "Health Insurance Off the Grid - A Wonderful Way to Use Alternative Medicine and Save Money on Insurance Using the New Health Savings Account (HSA)." The book provides a nine-step plan to get your self-employed or small business health insurance costs under control using a unique approach you won't find anywhere else. The book is available for sale as an e-Book or paperback at the Website http://www.healthoffthegrid.com
In The News:
---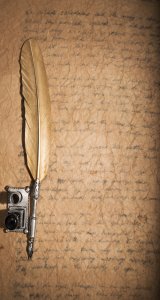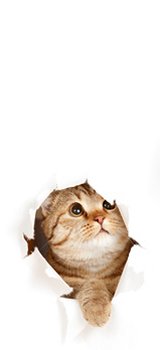 Whether you're looking for insurance quotes for auto, life, travel... Read More
The information you need about the best term life insurance... Read More
Before the internet, you picked a neighborhood car insurance agent,... Read More
It seems as though the price of everything is on... Read More
The changing healthcare and health insurance landscape in the United... Read More
When purchasing New Jersey car insurance there are many decisions... Read More
According to a study by LifeSearch, the number of women... Read More
The communities of Exmouth and Moora in Western Australia don't... Read More
Discount car insurance brokerTimes past finding a discount insurance broker... Read More
There are different types of life insurance policies available. Shop... Read More
A Bed and Breakfast, often referred to as a B&B,... Read More
A couple months ago you were toolin' on down the... Read More
Global warming may have been lurking on our horizon for... Read More
The Health Savings Account (HSA) is an amazing tool that... Read More
Quite often you feel that an ad for life insurance... Read More
Cheap insurance? Auto insurance, life insurance, health insurance, liability insurance... Read More
Life insurance in the UK is becoming more and more... Read More
Most people don't realize that there are 7 different homeowners... Read More
Health insurance plans vary in their coverage and prices. The... Read More
If you are going to be involved in an accident,... Read More
Automobile insurance standard coverage is the basic amount of insurance... Read More
Homeowner insurance quotes can vary in the amount they cost... Read More
Before attempting to find the best homeowners insurance coverage you... Read More
Most of us don't like thinking about our own funerals,... Read More
An auto insurance claim adjuster works for the insurance company... Read More
Is your auto insurance bill $12000 a year or even... Read More
No Claims Bonus is a term used to describe the... Read More
The best judge of Total Disability and/or Partial Disability is... Read More
Our money saving auto insurance tips were written for one... Read More
Claims management and administration software systems enable insurance claims adjusters,... Read More
Term life insurance quotes are rarely a concern of single... Read More
Are you looking to buy a life insurance policy? Well,... Read More
Farmers auto insurance is a very large insurance company that... Read More