Motivation the Key or the Curse?
"Life would be perfect if only I was thin." That one thought passes through the minds of millions everyday when they think of weight loss. The really sad part about it is that they truly believe that it is the truth. On television, in magazines, everywhere we look the message is clear that only thin people can have happy lives.
This is not to say that weight loss in general is a bad thing, that is not the point I am trying to make at all. It is the motivation behind the decision to lose weight that can be as important as the plan you decide to follow. The motivation for weight loss can be the determining factor as to whether or not you can successfully lose the weight and more importantly whether you can keep it off.
For example you have made a firm decision to lose weight and you have committed yourself to stick with the plan you have chosen. It takes a lot of hard work and determination but at last you have achieved your goal weight. So now all you have to do is sit back and wait for your fairy tale life to begin. The perfect mate, the perfect job, the social life?your dreams come true because now you are no longer overweight! It will all be worth the work?you just have to wait now. So you wait and you wait but the fairy tale never comes. Only the outside has changed, you are still you on the inside. This realization can have devastating results on may people. Not only is the incentive to keep the weight off gone but often people can end up surpassing their original weight. Depression usually sets in and sadly sometimes-even suicide.
Society needs to realize that weight loss is not about popularity. It is about eating well and exercising which in turn makes you feel better overall so of course you feel better about yourself. The extra energy gives a boost to your life and yes you may see an improvement in your social life but that is all because of how you feel not how you look. You are the one in control of whether or not you are happy and nothing outside of your mind and heart can interfere with that unless you chose to let it. Skinny people are unhappy too.
Weight loss should be all about health not fairy tales. Happiness comes in all shapes and sizes.
Cass Hope is a registered massage therapist who has studied and counseled in nutrition. Cass regularly contributes to online and offline publications dealing with weight loss and nutrition. She is currently sponsoring this site: http://www.naturalsuccess.info
In The News:
---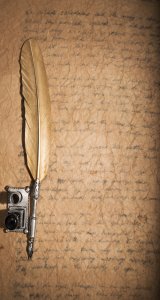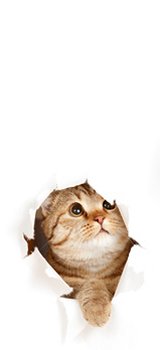 With obesity and disease increasing dramatically, many fitness experts are... Read More
I received a telephone call from a lady last week.... Read More
Just the facts on bodybuilding weightloss strategies that work. No... Read More
RISING POPULARITYGastric bypass surgery has become a popular surgical procedure... Read More
If you're like me, you probably wish that there was... Read More
It is very tempting to try that fad diet that... Read More
There is no question that having a massage makes you... Read More
Fat burners have become very popular in today's society, especially... Read More
Dr. Atkins death was unexpected. On 8 April 2003, he... Read More
Fat is fuel. That is basically what it is. A... Read More
Holidays and special events should be a time of great... Read More
In this series of articles, you will learn exactly how... Read More
The gastric bypass procedure isn't for everyone, but those who've... Read More
Compulsive eating is characterized mainly by periods of impulsive bingeing... Read More
The following are diet tips that can help you shape... Read More
These days more and more people are getting intellectual instead... Read More
Atkins Nutritionals filed for bankruptcy at the beginning of August... Read More
Foods that are high in fiber and protein are the... Read More
You will be surprised to find out how many people... Read More
Recently, I read an article from Japanese magazine that by... Read More
Do you know anybody who does not wish to get... Read More
Every day you walk down the street it is becoming... Read More
The vast majority of postpartum women will not return to... Read More
False campaignsMore than 50 percent of Americans and Canadians are... Read More
The rediscovery of the wealth of the wonder drug Hoodia... Read More
Negative thoughts, symbolic protection, being who we really are ........ Read More
Do you have a big event coming up? Perhaps you... Read More
This year, we all made some of the typical New... Read More
You need to reset your weight-o-stat. No matter how much... Read More
Natural therapies uphold the importance of minerals, vitamins and herbs... Read More
Losing weight on hips and thighs has always been a... Read More
Twenty years of health club consulting, 50,000 hours of paid... Read More
Food cravings are crafty -- they appear from nowhere and... Read More