Five Publicity Buckets For Marketing-Minded Financial Planners
Maybe you've seen another financial planner on TV, and thought, "Hey, I'm just as good as she. Why didn't the press pick me?"
Well, chances are, as you now know, they picked her for at least two good reasons:
She is a proficient ? though not necessarily top?financial planner, and
She did something, somewhere, to get on their radar screen.
Just as you're going to learn how to do. If you'll just keep learning about publicity.
Truth is, you can't just walk into a TV station or magazine office and announce, "Here I am, expert available!" It's a little more involved than that.
But it's not so hard that a smart financial planner can't figure it out. And implement your own little media plan. And use your publicity to build business. And do it without spending a ton of money on some fancy-pants PR firm.
All you have to do is understand how the game works. How media folks think. How they speak. What they need to put together a story? a story that informs their audience, and that features you.
Truth is, you can sort nearly everything you need to know into five convenient buckets. They are:
Create your own story.
Learn the media game.
Connect with the media.
Excel in the media.
Get more out of your publicity.
Ned Steele works with people in professional services who want to build their practice and accelerate their growth. The president of Ned Steele's MediaImpact, he is the author of 102 Publicity Tips To Grow a Business or Practice. To learn more visit http://www.MediaImpact.biz or call 212-243-8383.
In The News:
---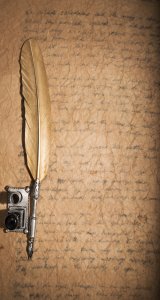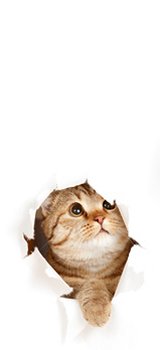 Since the major part of a small business typically comes... Read More
You won't be if you accept a very simple premise.... Read More
Even after a nice piece in a national publication, or... Read More
Some people think that publicity is all about paparazzi snapping... Read More
Radio is a powerful publicity tool. Most stations offer news... Read More
Can your PR do something positive about the behaviors of... Read More
What do your customers say about your company?Would you let... Read More
Really? You mean there are NO perceptions and behaviors peculiar... Read More
As a business, non-profit or association manager, what do you... Read More
Some folks see the word "strategic" as a needlessly tiresome... Read More
Let's start out with a caution for business, non-profit and... Read More
Individual financial planners can outscore bigger competitors and gain market... Read More
Most small businesses do little to no public relations (PR)... Read More
Excerpted from "Selling Goodness- The Guerrilla PR Guide To Promoting... Read More
The media has the power to shape public opinion and... Read More
How you answer questions depends on many factors. Example what... Read More
Prior to launching a new public relations campaign, evaluate the... Read More
You're a business, non-profit or association manager who needs to... Read More
You know that getting publicity is vital to the health... Read More
Commit this to memory, please: To get in the media,... Read More
You have a story to tell. Your company has developed... Read More
With all due respect to all those stereotypical males out... Read More
When most people think of media relations, they think of... Read More
Each of us is exposed to people from other cultures... Read More
Often the first point of contact the media has with... Read More
For many of us, the word quality is closely related... Read More
That's like asking if advertising is all about type faces... Read More
And not results you can measure only in terms of... Read More
A few weeks ago I was participating on an on-line... Read More
Would you like to expand the volume of your business?... Read More
In competing for a piece of business not too long... Read More
If you're serious about getting great results from your PR... Read More
FIVE WAYS TO GET ON THE RADIOHere are five basic... Read More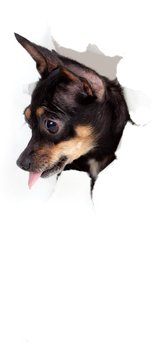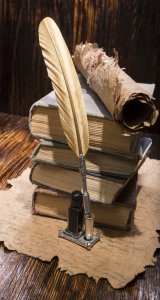 Public relations is the art, as one of my colleagues... Read More
Sometimes a phone call isn't intimate or long enough to... Read More
How cool is this? You're a business, non-profit or association... Read More
How do press releases or interest stories have an effect... Read More
One of the greatest ways to promote your product or... Read More
Tracking your correspondence with reporters, via phone or email, is... Read More
When times are tough, it's no time to ignore those... Read More
Quality public relations does something positive for business, non-profit and... Read More
If you own a franchise and have company vehicles, be... Read More
About a year ago I read a feature story in... Read More
As the year starts to wind down, many businesses and... Read More
Parties, videos, booklets and column plugs?Or public relations that does... Read More
Think of a triangle. On the left, imagine the story... Read More
When a group of outsiders behaves in a way that... Read More
What is bad PR?Well, if you're a business, non-profit or... Read More
One of the most misunderstood and most underutilized promotional tools... Read More
When developing a publicity campaign for their business many owners... Read More
Every reporter, from the cub at the small town paper... Read More
It used to be that all you had to do... Read More
Sure, any publicity is good. But don't invest time and... Read More
Public relations is popular because it is very cost-effective and... Read More
Public relations changes minds in the process of delivering what... Read More
Publicity is obtaining editorial coverage or features for your business.... Read More
Yes, and that pressure often comes from a CEO who... Read More
? Don't wear all black. You'll look as though you're... Read More
When I talk with business people, they tend to believe... Read More
Managers ? the business, non-profit and association sort ? really... Read More
Like human nature over time, the power of good public... Read More
One of the primary tools still used by PR professionals... Read More
THE TWO MINUTES UNDERDOGEdward Everett was one of the most... Read More
Your public relations people are busy. The buzz is all... Read More
Gaining news coverage on a successful press tour requires planning,... Read More
That's like asking if advertising is all about type faces... Read More