Tsunami Animals Hint At Our True Nature
We as human beings consider ourselves the most intelligent species on the planet and attribute this to the evolutionary development of the human brain. Given the advanced state of our technology we would without a doubt concede this as the truth. Yet at the onset of the Trunami in the South Pacific late last year it was our species that was caught off guard.
The net result being the loss of thousands of lives. Unlike humans, the local animals living in the area had an intuitive sense that something was wrong and immediately headed to higher ground. Clearly this is evidence that they were connected to an inner knowing that was conveyed to them via channels that we have apparently lost.
Yet inspite of this we expend enormous amounts of intellectual energy in the development of technology that will supposedly help us forecast future tsunamis. The animals however seem to have a "built in" technology that allows them to sense what is happening in the nature around them. As if they are still connected to it and are still a part of it. We however, have become increasingly disconnected from nature and therefore from our own true nature.
How has this happened? It might be said that as we ventured into the seduction of giving our brain and mind executive status over our lives we began to dis-identify with our true nature and abilities and began to identify with something else. This something else is what many call the False Self (i.e. the Ego or the Personality). Ironically, this is a construct that contains all of one's life history as experienced or learned but none of the natural inner knowing. What we gave up was this vast inner knowing that in effect could make it unnecessary to expend such large amounts of vital energy trying to survive.
The process of identifying with the False Self is something that up until recently was difficult to reverse. A new tool known as the Mind Resonance Process(TM) helps one to challenge and release deeply held common beliefs about who we are. The net result is a re-orientation towards and re-awakening of our True Self.
Nick Arrizza M.D. is an Energy Psychiatrist, Distance Healer, Researcher, Developer of the Powerful Mind Resonance Process?, Author of "Esteem for the Self: A Manual for Personal Transformation" (which can be downloaded at: http://www.telecoaching4u.com/ebook.htm), and Speaker. He holds international teleconferences focusing on emotional, physical and spiritual healing. His web site is to be found at: http://www.telecoaching4u.com
In The News:
---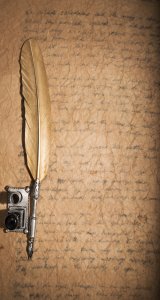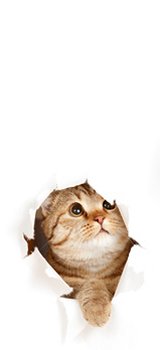 *Advice on living a humane and compassionate life.According to text... Read More
Let Your Family and Friends Know That You Are A... Read More
When I first heard Donnie McClurkin's song, "We Fall Down... Read More
Paul's encouragement to the Philippians is also our encouragement. Consider... Read More
We often forget that we are human beings first, and... Read More
A year ago, a beautiful woman came to see me.... Read More
You are a spiritual being. You recognize something in you... Read More
Spirit - All Around Us, All of Us, Every One... Read More
Carl Jung, 20th century psycho analyst and dream researcher, said:... Read More
The human race had their beginning, and I had mine... Read More
In life, sooner or later, we come to the midnight... Read More
In Corrogue I am finding it's a wonderful life.Let me... Read More
It's late. But it's usually those words that you cannot... Read More
"...I have learned to be content whatever the circumstances. I... Read More
The teacher of the future.... will be a master of... Read More
There was a time in my life when I seriously... Read More
Some men see things as they are and say, "Why?"... Read More
Tarot card reading delves into an individual's psyche and thus... Read More
It's the most powerful weapon on Earth. It can turn... Read More
In Corrogue, Celtic mythology helps me live a wonderful life.As... Read More
As a child growing up, whenever I was worried about... Read More
Chaos: "complete confusion" and "the formless void before the creation... Read More
We are living in highly challenged times. Our mass consciousness... Read More
There was this TV commercial a couple of years back... Read More
There's nothing wrong with wanting to improve ourselves either outwardly... Read More
Military personnel at a U.S. prison in Guantanamo, Bay, Cuba... Read More
In looking back at my process over the years I... Read More
Before we tread into the domain of Past Life... we... Read More
What's the difference? How are we supposed to tell the... Read More
Last month, one of my readers needed a new car.... Read More
The magic of the tarot was obvious to me the... Read More
Are you looking for a way to improve your accuracy... Read More
Walls as a blockade seem to be an integral part... Read More