Why is Kabbalah so Attractive to Hollywood A-Listers Like Madonna, Britney Spears and Demi Moore?
CARLSBAD, CALIFORNIA: Of course we may never know the real answer, but speculation could be that Kabbalah is a mystical and practical approach to evolution and growth.
I, for one, am tired of so-called "spiritual gurus" who can't pay their bills! (And they certainly can't tell you how to do it either.)
Maybe Hollywood is as well.
Unless you're prepared to sell everything you own?
Eastern mysticism will bring you limited results at best. Let's face it: most of us live in a modern society and are accustomed to the benefits and lifestyle it brings. Kabbalah is a unique approach to the expansion of consciousness that will assist you in your spiritual and physical power.
Once thought to be Jewish mysticism, evidence agrees that Kabbalah predates Judaism, and traces can be found in the Egyptian and Chaldean cultures, as well as many other spiritual approaches and ancient schools of thought.
Kabbalah literally means to "receive tradition," and there are four main branches:
The Dogmatic Kabbalah centers on the study of the literature of Kabbalah such as the Tora, the Sepher Yetzirah, the Zohar and many others. The Dogmatic Kabbalah is interesting and informative but not the thrust of the magician.
The Practical Kabbalah is the basis for Kabbalistic magick, such as the making of talismans and amulets. Magick can be defined as "making willful change in the fabric of your universe."
The Literal Kabbalah deals with the relationship between the letters of the Hebrew alphabet and their numerical values. Also known as Gematria.
The Unwritten Kabbalah deals with the sacred glyphs on the map of consciousness known as the Tree of Life. Unlike Eastern mysticism, the Kabbalist doesn't have to renounce the physical plane of existence. Rather than just focusing on "ascending" (which is basically stating that you want to get the hell out of this world), the Kabbalist soars into the mystical realms of consciousness and then descends to use these insights and powers in the physical world.

My experience (with Eastern as well as Western approaches) proves that the Kabbalist approach is far superior to the Western body and mind than Eastern practices ever will be. Sitting in the lotus position may look really cool, but it's not very comfortable to the Western-trained body (nor is selling everything you own and living on legumes).

The path of true mastery is a path that encompasses the best of the ancient and esoteric traditions while simultaneously teaching you to utilize the latest technologies in financial, relational and physical growth.

If you're ready to soar into the realm of the mystics while keeping your feet steadily grounded in the earth, and if you're ready to create outrageous results both physically and spiritually, then check out Modern Magick. James Arthur Ray is a best-selling author, leading entrepreneur, and wealth building expert. He has helped thousands of individuals and organizations build true Harmonic Wealth? to accelerate their personal and business growth. For more information, please visit http://www.ThePowerToWin.com.

In The News:
---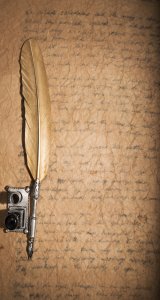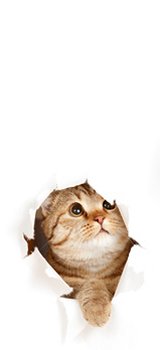 Back in 1992, Jack Nicholson and Tom Cruise co-starred in... Read More
I said something last week I haven't said in years.... Read More
Nicole Kidman and Will Ferrell recently starred in the movie... Read More
If you would like to learn to read tarot cards,... Read More
Years ago no matter where I lived, whether a house... Read More
Action dakini gets everything done. When wanting and grasping hold... Read More
In those days Hezekiah became ill and was at the... Read More
Don't be confused that a saint is a religious leader... Read More
Sometimes showing up for life can seem like a major... Read More
I'm weary of saying No to my children. Not just... Read More
In his book, Stress Without Distress, Dr. Selye suggests that... Read More
What kind of foolishness is astrology? You read about Sun... Read More
It was said that Caesar Augustus one night consulted his... Read More
In our fast paced society we often want everything done... Read More
Over the past number of years, while going through my... Read More
Prayer from a child's simple bedtime prayer, to the prayers... Read More
1. Identify a woman who is "like minded," who has... Read More
"There must be a higher love/Without it life is wasted... Read More
The practice of meditating on loving-kindness may be over two... Read More
'O the depth of the riches both of the wisdom... Read More
The question isn't, "Is there life after death."Rather, the question... Read More
There is a chronology of events from creation to the... Read More
1. The name Michael means, "Who is like God". In... Read More
"It's a big challenge. It's a journey into the unknown.... Read More
Tarot card reading delves into an individual's psyche and thus... Read More
The time we spend on earth is very short when... Read More
I once read a story about a Catholic priest who... Read More
In Corrogue I am seeking the source of inner beauty.This... Read More
Many may wonder what is God's will, or how do... Read More
If you've been on a conscious spiritual journey for any... Read More
Echo was a flea-bitten gray horse, with brown speckles everywhere,... Read More
There's a lot of talk in meditation circles about emptying... Read More
Angels are making their presence felt everywhere. Once I started... Read More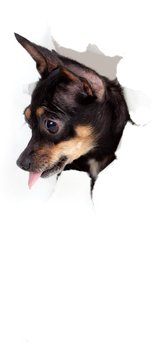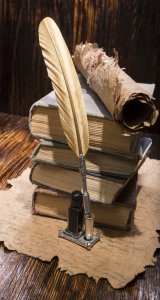 The first hymn of Isha Upanishad says - whatever living... Read More
Rose Ann Schwab is an internationally and world renowned professional... Read More
We all sin. To avoid using the "s" word, we... Read More
Did you ever get a feeling or gain notion of... Read More
Michael Shermer speaks with the energy and passion of an... Read More
Whether we admit it or not, we operate by emotion.... Read More
When the storms in your life are raging, just believe,... Read More
Some may ask why in a disaster some people are... Read More
Part Two ContinuedIn addition to numerous philosophical problems relating to... Read More
"There must be a higher love/Without it life is wasted... Read More
The Orisha are the Messengers of Oludumare, the God/dess of... Read More
Attract and hold your family at home with some unique... Read More
WHAT IS E.V.P.?EVP stands for electronic voice phenomena, some believe... Read More
Whenever we have the opportunity to make human assessments, the... Read More
We as human beings travelled in small bands for hundreds... Read More
1. How can anyone receive direct communication from Divine Source,... Read More
An etheric body, also known as the aura, surrounds every... Read More
Aristotle referred to happiness as the most we can achieve.... Read More
Spirit - All Around Us, All of Us, Every One... Read More
It's an almost unbelievable thought, but could you be getting... Read More
I have a confession.I used to have doubts about God's... Read More
Burn out, it can happen to anyone. Some of the... Read More
My fiancee' and I frequent a restaurant in L.A. called... Read More
What does it mean to be comfortable in your own... Read More
While there are alot of warnings and admonishments regarding what... Read More
THE GNOSTICS, ESSENES AND THE 'OCCULT':Throughout this book I have... Read More
Just for a moment think of what is stopping you... Read More
An interesting question arose within a poetry workshop I attended... Read More
"...I have learned to be content whatever the circumstances. I... Read More
We desire to understand the world by giving names to... Read More
The good that Paul writes about is a commitment of... Read More
I have discovered as I grow older in Christ Jesus... Read More
It is within us to... Read More