Fulfillment
A feeling of fulfillment is something we all seek. Here I would like to address this in a way that many of you already know at some level but which I feel is necessary to highlight.
If we look at the word "fulfillment" itself we find the concept of being "filled full". I would like to show you that indeed this is literally what it means to be fulfilled.
If you wish, for a moment, think of something that makes you feel happy. Imagine this thing being in your life whenever you desire it. As you do this allow yourself to note how you begin to feel inside of yourself. Also notice where you feel these feelings.
Now if you followed closely I think many of you will likely have felt some or all of the following: feelings of joy, happiness, lightness, inner peace and contentment, buoyancy, and a feeling of expansiveness throughout some or all of your body.
Now, although many of you have likely felt something like this before have you ever stopped to consider what is actually happening here? On reflection I think you will likely agree that you are feeling more alive, more present, feeling more fully, and more fully in your body.
I think that you will likely also agree that this is what you mean by feeling "fulfilled".
So let's look at what we've just said. To be fulfilled means to feel yourself "fully in your body"! Does this sound strange to you? For instance, if one is feeling fully in one's body when one is feeling fulfilled then what state are they in when they are not feeling fulfilled?
Well that is an important question because it clearly suggests that one is "not" fully in one's body when one is not feeling fulfilled. Now I know that many regularly and metaphorically use the expression "you need to get into your body" in daily jargon. Here however I am going to stress the "literal" use of this expression rather than the metaphorical one.
What do I mean by this? Well the feeling of fulfillment which is associated with "feeling fully in one's body" is actually an experience of one's spiritual self occupying fully the body that belongs to them. In other words living fully within their body.
The fact that many individuals do not feel fulfilled means that their spiritual self is "not" living fully within their physical body. It's like they have one foot in this life and one foot somewhere else.
Now I know that many will say that this is a normal and acceptable state to be in. If that is true then why is it that it is accompanied with such an undesirable feeling of unfulfillment? Additionally, why is it that living "fully" within one's body is associated with a desirable and pleasurable state of fulfillment?
Is it perhaps that we were meant to live fully within our physical bodies, supporting them fully in health. In another article (see "Do You Love Your Body?") I discuss this more fully.
Dr. Nick Arrizza is trained in Chemical Engineering, Business Management & Leadership, Medicine and Psychiatry. He is a Key Note Speaker,Editor of a New Ezine Called "Spirituality And Science" (which is requesting high quality article submissions) Author of "Esteem for the Self: A Manual for Personal Transformation" (available in ebook format on his web site), Stress Management Coach, Peak Performance Coach & Researcher, Specializes in Life and Executive Performance Coaching, is the Developer of a powerful new tool called the Mind Resonance Process(TM) that helps build physical, emotional, mental and spiritual well being by helping to permanently release negative beliefs, emotions, perceptions and memories. He holds live workshops, international telephone coaching sessions and international teleconference workshops on Physical. Emotional, Mental and Spiritual Well Being. Business URL #1: http://www.telecoaching4u.com
In The News:
---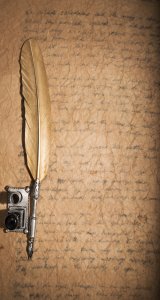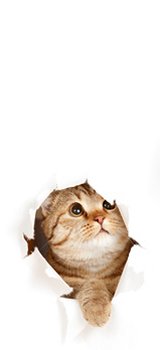 "Cast all your anxiety on Him for He cares for... Read More
An etheric body, also known as the aura, surrounds every... Read More
Some of my greatest teachers have taught me that faith... Read More
I was originally brought up Catholic, at the insistence of... Read More
When the Tsunami struck Asia and East Africa on December... Read More
Jacob had sent his family on across the river Jabbok.... Read More
You are a Creative Worker:God carries on creative work through... Read More
Paul is led up a 512 ft. hill, Mars Hill,... Read More
Years ago no matter where I lived, whether a house... Read More
When I was a child, I thought as a child,... Read More
You're probably sabotaging your successful Christian life right now if... Read More
*Advice on living a humane and compassionate life.According to text... Read More
The 'As Above, So Below' law that is the combination... Read More
Those living on the highest levels of life have learned... Read More
The spiritually dead church. Now, I am not talking about... Read More
In Corrogue it is frosty.The ramp into our "acre of... Read More
Most of our troubles are bought about by exercising our... Read More
(Channeled)Roy-when does the end of physical life come? Is it... Read More
After 6 years, I left an abusive relationship with an... Read More
Spiritual stuff is a hard sell Roy and one of... Read More
We have a proclivity to think of individuals and nations... Read More
Do you know where your current path is taking you?Education,... Read More
As I sat down today to write this article, I... Read More
For some of us, spirituality is considered a religion, and... Read More
It is within us to... Read More
There was this TV commercial a couple of years back... Read More
"I would rather regret some of my failures in life... Read More
Tony was a professinoal salt-water fisherman. He explained how he... Read More
If you've been on a conscious spiritual journey for any... Read More
Life is like an obstacle course in which we run... Read More
The famous prayer of Jabez, where Jabez prayed for prosperity,... Read More
I finally went to the dentist today. I had been... Read More
Almost every spiritual and religious teaching exhorts its followers to... Read More