Salvation: The Divine Imperative
Of the many individuals who were touched through the ministry of Paul while on his second missionary journey, three are specifically mentioned. His first convert was Lydia, a businesswoman; the second was a young lady who had been used and manipulated by her masters so that they could profit financially. But, when she was saved, her masters were offended because their bank account had closed and so they had Paul and Silas taken before the magistrates on false allegations and they were subsequently, beaten and thrown into prison.
Paul and Silas were escorted to the lowered dungeon, uncomfortable, in chains, mistreated, hurting and still probably bleeding from the beatings. One would expect them to be belligerent, angry, complaining but instead we find them singing and rejoicing. At midnight when it would seem they would have been trying to rest and soothe themselves, they prayed and sang praises to God.
Now the prison guard was in charge and it is interesting that Scripture omits any reference to his telling the prisoners to cease and desist with their noisy singing and praying. In fact, he goes to them with a question of utter urgency. Instead of telling them what to do, he was asking them what to do.
In this paradoxical turn of events, an important question was raised. After hearing about Paul and Silas' ministry and now hearing them rejoicing in their suffering in the midnight hour, he began to realize that they apparently had something that he did not. This devoted servant of the Roman government sensed the need for a new allegiance. He turns to Paul and Silas and asked that all important question that all seekers of truth must ask: What must I do to be saved?
The jailer wanted to know, What must I do to be saved? He was not playing with them or mocking them or trying to "get their goat." Neither was he asking this question for purposes of conversation to keep from being bored. Rather, he asked this question out of a sincere desire to know how to receive salvation. We understand this because the word "must" communicates a sense of urgency. It implies something that needs to be addressed and cannot be avoided. It is an a divine imperative; the same imperative that sent Jesus to the cross.
Calvary to Christ was not an if, or a maybe, but a must. Consult your Bibles and observe how frequently Jesus used the word, must.
From that time Jesus began to show to His disciples that He must go to Jerusalem, and suffer many things from the elders and chief priests and scribes, and be killed, and be raised the third day. Matthew 16:21
And you will hear of wars and rumors of wars. See that you are not troubled; for all these things must come to pass, but the end is not yet. Matthew 24:6
But the Scriptures must be fulfilled." Mark 14:49.
Did you not know that I must be about My Father's business?" Luke 2:49.
"I must preach the kingdom of God to the other cities also, because for this purpose I have been sent." Luke 4:43.
"Zacchaeus, make haste and come down, for today I must stay at your house." Luke 19:5.
For I say to you that this which is written must still be accomplished in Me: Luke 22:37.
?All things must be fulfilled which were written in the Law of Moses and the Prophets and the Psalms concerning Me." Luke 24:44.
And as Moses lifted up the serpent in the wilderness, even so must the Son of Man be lifted up, John 3:14.
I must work the works of Him who sent Me while it is day; the night is coming when no one can work. John 9:4.
Jesus repeatedly said "I MUST" and this prison guard wanted to know what must I do to be saved. It was a pressing matter, an issue of ultimate concern. He was not interested in what others needed to know. It was his own soul that concerned him right now. Let others do as they please, but I need to know what it is I must do; what course must I take, what tasks must I complete.
This jailer understood that something needed to be done and that it needed to be done by him. The question of salvation is a personal one. There is no salvation by proxy. The jailer was ready and willing and wanted to know what he had to do. Paul gives him the simple gospel: Believe in the Lord Jesus Christ and you will be saved. That is it! No long drawn our procedures; no written applications or exams, no probationary periods.
The question of our salvation is one that we cannot escape. Sooner or later, somehow, some time, in some way, the question will rise up before you ? What must I do to be saved? And to experience salvation, we have to investigate our own life under the probing spotlight of this eternal question.
Do not marvel that I said to you, 'You must be born again.' John 3:7
There is no other way of salvation than through Christ Jesus our Lord and no other way of being saved but by believing in Him. And the moment you take that step, whether you are 6 or 106; whether you can comprehend the theology of the Trinity or can even spell it, whether you are in a great cathedral or your bedroom, the moment you believe and accept Jesus as Lord and Savior, you are welcomed into His Christian fold.
Rev. Saundra L. Washington, D.D., is an ordained clergywoman, veteran social worker, and Founder of AMEN Ministries. She is also the author of two coffee table books: Room Beneath the Snow: Poems that Preach and Negative Disturbances: Homilies that Teach which can be reviewed on her site. Her new book, Out of Deep Waters: My Grief Management Workbook, is expected to be available soon.
You are welcome to visit AMEN Ministries: Your Soul's Service Station for spiritual refreshing, soul edification, browse our newly expanded mini shopping mall or review our recommended books you may want to add to your personal library.
Blessings to all!
In The News:
---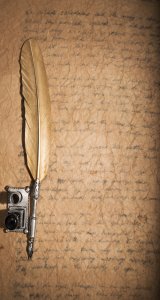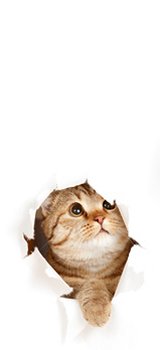 Sometimes we're already free but we don't realize it. We... Read More
Sundered Knight:Although the world, Denies the weak aid and justice,... Read More
God rides a Harley, God drives truck, God is a... Read More
Your mind-body team is made up of your mind and... Read More
Following are 17 questions that can be used as a... Read More
As the artist and designer for Ashbach Designs, I want... Read More
What does it take to live life holistically?It definitely does... Read More
As we walk along our paths in life, we will... Read More
In my life, I have tried... Read More
Our church is infested with lobby lizards. They crawl around... Read More
When I first heard Donnie McClurkin's song, "We Fall Down... Read More
An analysis of Western man's guiding presuppositions, A Review of... Read More
If anyone says that his/her religion is the only path... Read More
"If you can't dance with the devil You will never... Read More
Did you happen to see the made-for-tv movie, "Jesus," that... Read More
Let's take a look at all these aspects. The bible... Read More
So, none of us arrived with an Owner's Manual, neatly... Read More
We are all here on this plane, thinking to ourselves... Read More
The famous prayer of Jabez, where Jabez prayed for prosperity,... Read More
You are a dual being. Part eternal spirit and part... Read More
Behold, a certain young maiden did often times and at... Read More
Some of my greatest teachers have taught me that faith... Read More
I am sure many of you reading this article have... Read More
In Corrogue I am seeking the source of inner beauty.This... Read More
We have all heard the phrase, "follow your nose". This... Read More
When the body of Christ isn't protected we become vulnerable... Read More
Liam says to Joe; "where is your God now, when... Read More
The word "gravity" is a word coined by Sir Isaac... Read More
Excerpt From The Relationship Handbook: How to Understand and Improve... Read More
This article is a reply that deals with certain criticisms... Read More
I have, in my opinion, the world's perfect job. Just... Read More
For the last 35 years, I have been working with... Read More
"Is this the real life? Is this just fantasy? Caught... Read More