Destroying Strongholds
Then Esther told them to reply to Mordecai, "Go, assemble all the Jews who are found in Susa, and fast for me; do not eat or drink for three days, night or day. I and my maidens also will fast in the same way." ESTHER 4:15?16, NASB
In this passage, Queen Esther called her people to fast. This act released God's power into the otherwise hopeless situation and miraculously spared the Jewish people from individual death and racial obliv-ion.
We should be equally willing to fast and intercede for those in our communities so that they may be saved from spiritual death. One of the most powerful and effective things you can do for the people around you is to fast and pray for them. The combination of fasting and prayer is the spiritual weapon our Lord has given us to help destroy the strongholds of evil in our world.
I had fasted from solid food many times, but never for as long as forty days-until God led me to do so in 1994. I knew He would not so lead me without a specific purpose, so I entered my fast with expectancy. God had burdened me with the sins of America and the church. During the fast, the Lord continually encouraged me, and I sensed His presence and was overwhelmed with His joy as never before. Most importantly, the Lord gave me assurance of a coming great spiritual awakening. Each year since 1994, I have engaged in a forty-day fast with similar results.
Ask the Lord how He wants you to fast and for how long. As you fast and pray, you will break down spiritual strongholds of evil in your personal life and in your community.
SPREAD THE WORD THOUGHT FOR THE DAY
As a lighthouse for Jesus Christ, I will fast and pray for my community, knowing that the eternal lives of people are at stake.
Bill Bright Products Books, Music, Videos up to 30% Off!
h ttp://freedomonline.spreadtheword.com/store/
SearchAllSimpleNEW/asp/strSearch/Bill%20Bright p>
I do not make a retail profit on the sale of these products. I provide them to you at cost. Enjoy!
Earn Income! Fund Ministry!, Answer Gods Calling!
In The News:
---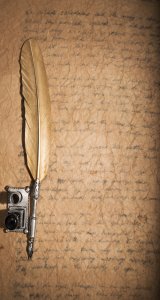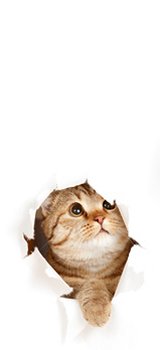 The question of life after death is one that continues... Read More
Did you ever see something go wrong around you and... Read More
While we were still sinners, Christ died for us. --ROMANS... Read More
Have you ever heard something that really "resonated" with you?... Read More
There is no shortage in the abundance of blessings we... Read More
The deeper beauty of spring is its process. In winter's... Read More
Sometimes trying to be spiritual holds us back from actually... Read More
Love is mentioned well over 350 times in the Bible.... Read More
While I do hope to avoid arguing the merits or... Read More
When do you pray?Prayer is the cornerstone of the Christian... Read More
Spending 'Quiet Time' with the LordFrom the beginning of my... Read More
At the start of your dream journey, one of the... Read More
There is an old tradition song called, The Lighthouse and... Read More
In looking back at my process over the years I... Read More
Excerpt from The Journey That Never Was: a guide to... Read More
Healing is a special gift that any human being can... Read More
IS FAITH - NOT VITAMIN C WHAT'S MISSING FROM YOUR... Read More
We'll begin with a question:What is a moral?I'd say it's... Read More
That we must live with imperfections is a fact of... Read More
Obviously, if you really want to learn about the meanings... Read More
You are a dual being. Part eternal spirit and part... Read More
Are you always looking for bargains, especially something that you... Read More
Acknowledgement of our need of God and reliance upon Him... Read More
Can two walk together unless they have agreed to do... Read More
"Be kind and compassionate to one another, forgiving each other,... Read More
The concept of integrity has arisen often in discussions of... Read More
Recently it has come to my attention people are noticing... Read More
Our Creator is an infinitely loving and generous provider -... Read More
Hopefully you're reading this article because you're intrigued by the... Read More
I was reminiscing with a friend recently about his 'dark... Read More
"I resolve to speak ill of no man?and proper occasions... Read More
By invoking an external God to whom we look for... Read More
The Planetary Spread is an excellent layout to use when... Read More