Healing For Your Soul
Can God really heal your pain? Does every trial come to make you stronger? Is it better to 'go through' willingly, or put off dealing with your pain as long as possible? Read on to discover the secrets that will help you heal your soul.
Can God really heal your pain? Yes He can (He can do all things!) - but He can only do so with your permission. Of course I want to be healed, you are thinking. Right. Just like the invalid who lay at the pool of Bethesda (John 5:1-9). In this story, this man, who had lain by this pool for 38 years, encountered Jesus. This man and many others like him waited by that pool every day because they knew at a certain time, an angel would come and 'trouble' the water. And they knew that whoever stepped into this pool immediately after the 'troubling' of the water would be healed. Jesus saw this man, knew his story and approached him. But, funnily enough, even though Jesus knew his whole story, he asked the man 'Wilt thou be made whole?'
Think about it - Jesus was asking the man if he wanted to get better! Obviously he wanted to get better, right? He had been lame for 38 years! Why else, you ask yourself, would he have waited by that pool every single day if he didn't want to get better? But the really telling part of the story is what the man said in response to Jesus's question. The first thing that came out of the man's mouth was an excuse - he told Jesus how he had no one to carry him to the water, and how others made it into the water before he could get in the pool. Jesus, however, got right to the heart of the matter and told the man 'Rise, take up thy bed, and walk.' So the man got up, picked up his mat and walked! He was healed.
What can we learn from this passage of scripture? One - that God can heal. Two - that you have to have the desire to be healed and three - that your healing requires your participation. How do I know this? One - because the man was healed. Two - Jesus first needed to know if the man even wanted to be healed (he needed his permission) and three - Jesus instructed the man to get up, pick up his mat and walk! This man's healing was not passive - he was required to be an active participant!
So, before you begin your journey to healing, first ask yourself this question - do you really want to be healed? Before you say yes, think about it. Would you really like to be removed from your pain? Would you really like to know what it is like to be freed from your burdens, no longer so prone to depression and to experience a positive, cheery attitude on a daily basis? It might sound funny, but it's not. There are usually very real (though subconscious) reasons that people choose to be 'sick' rather than be made whole. There are many things you will sacrifice once you are healed - the constant attention from your friends and family who are worried about you; the right to wait for someone else to come and fix your problems; and, less time and attention to give to worrying about your own problems. You will discover that, as a whole person, you will have an increased responsibility to help your friends, families and loved ones through their difficult times instead of focusing on your own. As hard as it may be to face, many times we choose to remain in our pain because it allows life to be more about us than about anybody else. And who wants to give that up?
So, again I ask you - Do you really want to be free? Yes, you say? Then here is what you need to do:
Turn your cares over to God.
1 Peter 5:7 says that you should cast 'all your care upon him; for he careth for you.' That means give your cares to God. All of them. Right now. This does not mean leave them for a little while, worry about them later or find new things to worry about. It means put them down, walk away and don't look back! Also the 'cast' in this verse means to 'throw upon' or 'place upon', implying that this is an ongoing task. So cast your cares on him now, tomorrow and every day and every minute you have a care - cast them on God! And move on.
Allow Jesus to bear your burdens
In a beautiful passage of scripture, in Matthew 11:28 - 30, Jesus says to us "28 Come unto me, all ye that labour and are heavy laden, and I will give you rest. 29 Take my yoke upon you, and learn of me; for I am meek and lowly in heart: and ye shall find rest unto your souls. 30 For my yoke is easy, and my burden is light." This means you are not to carry your own burdens - we are to give them to him. And we are to bear Jesus's 'yoke' - the Great Commission to bear witness of him and spread the gospel. This yoke is not a heavy burden, because it is Jesus who bears all the weight - not we ourselves. We provide the labor, but God empowers us to be able to carry out His will. So, put your burdens down and pick up Jesus's.
Yes, Trials Are Good For you!
Trials are good at doing what they are supposed to - mature and test you! No, I don't like going through them and I'm sure you don't either, but I rejoice in the knowledge that trials come for a reason. In James 1:2-4, we are reminded that we are to "2 Consider it pure joy, my brothers, whenever you face trials of many kinds, 3 because you know that the testing of your faith develops perseverance. 4 Perseverance must finish its work so that you may be mature and complete, not lacking anything." In other words, we will not become mature or complete without having trials! How else would you know that God is faithful unless you had been in a situation that called upon His faithfulness? How else would you know that God provides if you had not been in a situation where you needed His provision? Trials come to makes us complete (i.e., whole, well). And, you want to be whole now, don't you?
Allow Yourself to 'Go Through'
Jesus reminded us that we would have tribulations in this life (John 16:33) but that we are to be encouraged because, ultimately, he has already attained the victory for everything we are going through. But, remember - he said we would have tribulation. No ifs, ands or buts. One way or another, you will 'go through' something, whether it's a divorce, a court case, the death of a loved one, it will be something. Something that will test your faith, leave you dejected or feeling hopeless and out of sorts. But you must fight to get through to the other side.
No matter what it is. No matter how hard it is to take. As Christians, our ultimate consolation is in knowing that we will be in heaven with God forever. That our names are already counted in the Book of Life and that our lives have had meaning and purpose. So, while it is not pleasant to lose your job, be separated from your family, become temporarily homeless or have any other host of ills befall you - remember this: this is only happening to make you stronger. There is another side after you 'go through' this problem, situation or circumstance and there is a solution - somewhere, somehow. It may not be the answer you want or the answer you were praying for, but it will be an answer nonetheless.
'Go through' whatever you have to go through and get to that other side. And know this - the journey will not always be easy, but it will always be worth it. Remember - God really can heal your pain and He will - if you let Him. And if you begin today to live in a manner consistent with wholeness and wellness - understanding that you are to cast your cares upon Him, allowing Jesus to carry your burdens, understanding that trials are sent to strengthen you and allowing yourself to go through whatever you have to go through - God will heal your soul.
Sonya C. Triggs is a contributing writer to Urban Christianz Ministries, which can be found at http://www.urbanchristianz.com.
Visit this website to read more articles about every day spirituality, dating, relationships and becoming closer to God.
In The News:
---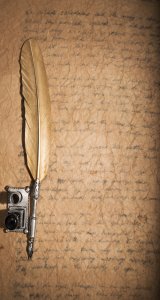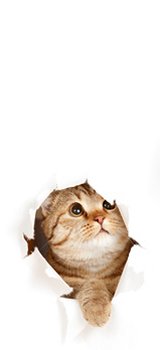 It was said that Caesar Augustus one night consulted his... Read More
We've all heard the Golden Rule, "Do unto others as... Read More
On January 13th 1982 an Air Florida flight crashed off... Read More
I am beginning a journey starting tomorrow. I have decided... Read More
Angels are making their presence felt everywhere. Once I started... Read More
Forget what you have read or seen about vampires. The... Read More
What does it take to live life holistically?It definitely does... Read More
This article is the 1st part of an open response... Read More
It's not exactly a news flash that we live in... Read More
In the early 90's I had a spontaneous Kundalini Awakening... Read More
The bible has many accounts throughout time that He used... Read More
Malice is a great enemy to mankind. It is evil... Read More
Do you have a dream, but are waiting for "just... Read More
Kundalini Awakening - the sure shot method for awakening of... Read More
Originating in what is now modern India; Tantra is at... Read More
A year ago, a beautiful woman came to see me.... Read More
I have been thinking about this all night. I am... Read More
I want to tell you a love story. It's actually... Read More
I said something last week I haven't said in years.... Read More
At the start of your dream journey, one of the... Read More
Whether we admit it or not, we operate by emotion.... Read More
His name sounds as Finn. He has beautiful blue eyes... Read More
To find out how psychic you are, try answering the... Read More
As I sat down today to write this article, I... Read More
It is tough being here on this plane. You have... Read More
Paul's encouragement to the Philippians is also our encouragement. Consider... Read More
We, the human species, stand on the threshold of a... Read More
Not a Failure!Those of you who are unemployed, or desire... Read More
Knowing what is right and what is wrong in your... Read More
Prior to the September 11th terrorist attacks on the United... Read More
Spirit DancerThe spirit dancer is the card of creative expression.... Read More
One night, whilst watching TV, I understood a very useful... Read More
We often forget that we are human beings first, and... Read More