The Power of Myth to Transform Your Life
Irish myth has the power to transform your life into a real life of creativity and love. There are many powerful symbols that you might embrace in order to create a real sense of belonging in the world. Let me share some of these symbols that can assist in your truly connecting to the homeplace of the heart.
1. You are one of the 'beautiful people'
Beyond all your defensiveness and uncertainty you still belong to the world of beauty. You cannot ever fall out of this although you may feel apart from it. The return of beauty does not belong to you. You are the return of beauty. You are one of the Tuatha de Danaan. You are still a child of the universe, no less than the moon and the stars.
2. Find sustenance from the Cauldron of Plenty
This cauldron of plenty is one of the four magic gifts the Tuatha de Danaan brought with them to the land of Ireland from the isle of Danaan. It is a cauldron that is always empty yet sustains all who feed from it. This cauldron represents a wonderful paradox. It is a representation of unconditional love. Out of nothing comes everything that can sustain body, mind and soul. Love is a wondrous surrender to the emptiness that is totally fulfilling.
3. Find unity in a Celtic Cross
The Celtic Cross is a symbol of deep unity. It is both masculine and feminine. It is this whole and holy. It includes a circle that has no beginning or end just as your being has no beginning or end. It has vertical and horizontal lines that represent your connection to time and space. It helps to remind you that you are a timeless being living in the limitation of space and time. It reminds you that at the centre of who you are is an emptiness that paradoxically is the most fulfilling experience you can enter.
4. Heal all wounds with the Spear of Lugh
The spear of Lugh is a magic spear. It is a healing spear. It you allow it to enter your body in a metaphorical sense it will heal all wounds. A spear is something that you let go at a target. In the letting go the spear flies to find the mark. Finding the mark is the opposite of the original meaning of the word 'sin.' 'Sin' was originally an archery term meaning to miss the mark. It is only time and the accumulation of other interpretation that has overlaid and burdened the word with the connotation of guilt.
5. Sit awhile and rest in purpose
From the isle of Danaan the beautiful people brought the stone of destiny. This is the stone that speaks one's purpose. It is a seat on which to sit allows you space to be who you are. It is ancient and speaks to the king in all of us. If you can get quiet enough you will hear this stone whisper secrets at the dawning of each new day. It will invite you to embrace the beauty of who you are.
6. Learn to cross the thresholds between two worlds
You are a being of two worlds, the time and the timeless. Do not go asleep. Wake each dawn to a new day and the possibility of love. Learn to cross the threshold into the room beyond the circle of time. Move into the circle of love. This threshold is always waiting for you. When you cross the threshold of time you enter eternity. This is not a place where time is long but where time is not. Know that the blessing is here and it is you.
© Tony Cuckson 2005
Tony Cuckson is an Anam Cara. This Celtic term means "Soul Friend." He specializes in providing insight for the spiritual journey, Blessings for YOU, words of wisdom and finding inner peace. Visitors to Irish Blessings Matter website and Tony's Blog get the opportunity to develop a purpose driven life through articles, newsletters and other programs. Get your free report called "7 ways to it's a wonderful life" at Blessings for YOU or go to Tony`s Blog at http://www.irishblessingsmatter.info - Blessings for YOU Blog where you will find links to information related to spiritual guidance, spiritual coaching and spirit in business.
In The News:
---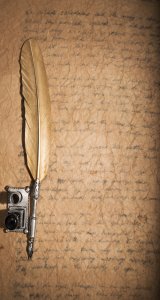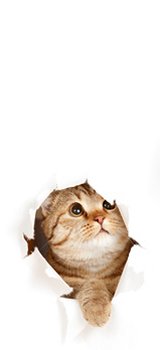 How does God see you? Does He like what He... Read More
As Christians, we know we need God in every aspect... Read More
Now, I will recount in full what happened to me... Read More
You will become as great as your dominant aspiration...If you... Read More
"All you who are thirsty, come and drink." ISAIAH 55:1,... Read More
That we must live with imperfections is a fact of... Read More
If you were Satan and your goal is to destroy... Read More
Spiritual growth is the process of inner awakening, and becoming... Read More
You're looking at one star in the middle of a... Read More
Last Friday night, I met a Christian at a prayer... Read More
Before the movie "Finding Nemo", came out Steve Jobs the... Read More
Excerpt From The Relationship Handbook: How to Understand and Improve... Read More
Human beings are blessed with a unique gift: the gift... Read More
Everybody knows that if you stick your hand in a... Read More
I'm not sure Paul had the Japanese culture in mind... Read More
I thought for sometime that I was hard done bye... Read More
Healing is a special gift that any human being can... Read More
The "Left Behind" series is inspiring, in that it makes... Read More
We all know that the best laid plans of mice... Read More
Spirit DancerThe spirit dancer is the card of creative expression.... Read More
Perhaps one of the most wonderful assertions that can be... Read More
But my God shall supply all your need according to... Read More
When the storms in your life are raging, just believe,... Read More
Last month, one of my readers needed a new car.... Read More
ADDICTION: - There are numerous obsessions and addictions which prevent... Read More
The time we spend on earth is very short when... Read More
We, the human species, stand on the threshold of a... Read More
Although your creative ability and talent is something that God... Read More
How do we feel the fullness of life itself?We have... Read More
We humans are a funny, funny breed. We spend our... Read More
We've all heard the Golden Rule, "Do unto others as... Read More
One of my favorite movies is "The Green Mile". A... Read More
The spiritually dead church. Now, I am not talking about... Read More