A New Beginning
Sometimes showing up for life can seem like a major achievement. And within that 'showing up' we're showing tremendous courage. We're not giving up. We're forcing our way back - searching for meaning, trying to find a new direction? a reason to go on.
I know the emotions of failure. I know the thoughts - the questions: what's the point? Why me? Why now? What is this all about? And I know the choice we come to within these questions: do we fall away, a bitter cynic; or do we find our way, make our way back and somehow make our life worthwhile.
Too many days can be spent alone. Too many days can be lost to failure or fear. Too many days can be lost in pity.
The world is changing, life is evolving, every twist and turn on our path can bring us new hope, new beginnings, new love, new adventures. If only we can see that the world is not a darkened, hopeless place, put our hearts back into place, remember life is about love we will not only 'show up' but make our days fulfilling and meaningful.
Rebuilding life starts with a brave look around you. I know how easy it is to be sucked into materialism, achieving, being the best, succeeding; and I know the consequences of these things: often a shallow, unfulfilled existence where we forget or close down and deny, not only the people around us we love and adore, but deny our selves.
The world is waking up. Westerners are hungering for meaning and purpose. We want to find the reason for life. We're finding that doing and achieving feels great for the ego, but can leave something missing in the spirit.
And we want to fill that spirit. And we begin our search. What I find is that more and more people are looking for purpose - life purpose. Some come with hope - hoping to find what's missing others come with an attitude of 'doing' purpose and moving on again.
Life purpose is not for doing. It is for being. It is where you rediscover that the world is timeless. Where you fall back in love with life and handle everything from your heart and not from your wallet or your clock or your diary.
It's about waking up in the morning wondering about the possibilities, rather than focussing on difficulties.
Jo Ball (LCA, Dip, NLP) is one of the UK's leading Life Coaches. Join her fast growing Life Purpose newsletter at http://www.unstoppablelife.com
In The News:
---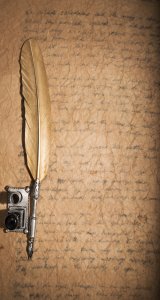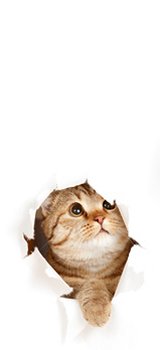 The word "gravity" is a word coined by Sir Isaac... Read More
In today's world we worry about everything, food, jobs, clothing,... Read More
In a recent case study which I also summarized in... Read More
"Cast all your anxiety on Him for He cares for... Read More
I had the intention of writing about Soul Mates but... Read More
There is an old tradition song called, The Lighthouse and... Read More
The Mystical Experience"The mysteries of life become lucid ? and... Read More
I can see the cops coming! They're a good thousand... Read More
Many of us are on an inward or outward path-to... Read More
Anyone who has invested time, energy and effort into finding... Read More
There's nothing new about "the new age" except the attitude... Read More
It's the most powerful weapon on Earth. It can turn... Read More
The Question Really picture this in your mind.... Someone tells... Read More
On reading Susan Cato's Time Magazine Canada piece titled, "In... Read More
Declare a holy fast; call a sacred assembly. Summon the... Read More
Realisation and repeated memorization of the true knowledge is the... Read More
Love...it's a deep emotion. Sometimes we say it in jest... Read More
I have a big mouth. If you have read my... Read More
I have, in my opinion, the world's perfect job. Just... Read More
The Emmaus Journal What is Wrong With Being Common? This... Read More
"Is this the real life? Is this just fantasy? Caught... Read More
You are a dual being. Part eternal spirit and part... Read More
"Praise the Lord, O my soul; all my inmost being,... Read More
Far to many people have become "followers" rather than BEING... Read More
A feeling of fulfillment is something we all seek. Here... Read More
This question, "what is grace" plagued me more into knowing... Read More
During moments of helplessness, there is always one thing that... Read More
Getting the most from a Tarot card reading relies on... Read More
There once was a man who wanted to teach himself... Read More
Matthew 1:1-17The Genealogy of Jesus Christ1 The book of the... Read More
Hopefully you're reading this article because you're intrigued by the... Read More
Years ago no matter where I lived, whether a house... Read More
Are you at a crossroad in your life where you... Read More