Ideas Abound - But Youve Got to Take Action
Whether you are aware of it or not, we are all blessed with any number of wonderful ideas at virtually any given moment. What happens far too often however is that we ponder for a bit about the idea. We may even go as far as to plan a little about what it would take to make it work, yet for whatever reason we never take the most important step...
The step that makes it all happen, that is we don't act on it!
In every case I have studied there is one common factor that allows one person to reach their goals while another is left just reaching. That being that the "successful person" allowed himself or herself to be "lead" by their idea.
The simple truth is that if something is good enough to cross your mind, there's an extremely good chance that you will be successful in it and able to achieve it! Even so, one thing is for certain, if you never set out in pursuit of your dream you will never reach your intended goal.
We can pretty much sum it all up like this... goals + action + persistence = Achievement in virtually any endeavor.
So there you have it -- go for your dreams! Be your biggest cheering section if you have to, but don't sell yourself short. It's worth the effort it takes to make your dreams come true.
Here's to your success, Josh Hinds
Josh Hinds of http://GetMotivation.com specializes in helping people to achieve maximum success and live the life of their dreams. He is also the co-founder of http://AudioMotivation.com - visit now to hear leading motivational speakers and authors share their tips and advice with you.
In The News:
---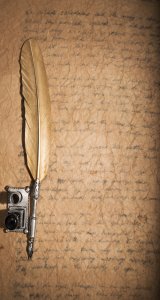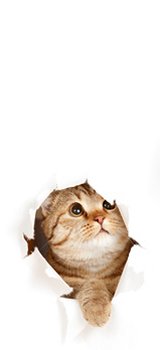 In order to find the right direction for ourselves, we... Read More
So I wanted to buy a car. It was a... Read More
The fear of failure is more deadly than failure itself.... Read More
Workweek: an opportunity for discovering and shaping; the place where... Read More
Are you willing to stay the course? Once you have... Read More
The main problem with many of us is we loose... Read More
"You can't get anywhere in anything without work, action, movement..whatever... Read More
In a data-driven world, facts and figures are the order... Read More
It would be a fairly safe bet that if you... Read More
Question:What is the worst thing you can do when you... Read More
You know the feeling.There's something you want to do. You've... Read More
Life is a gift; live it with gusto everyday. Don't... Read More
It seems the longer think we have, the longer we... Read More
There are a number of techniques to help you stop... Read More
OK, maybe that's a bit of an overgeneralization but it... Read More
The key to achieving more than you currently are, no... Read More
As Prince, or whatever his name is now put it... Read More
Rather than beat around the bush and try to lead... Read More
Are your filing cabinets stuffed so full that it's difficult... Read More
You've probably heard the term "leading edge" used to refer... Read More
If you want to be a winner you have to... Read More
Being human is being fallible. Evolution determines that we all... Read More
In a couple weeks, we'll be heading into the second... Read More
What stops you from 'getting things done?'Have you ever started... Read More
(Excerpted from "Building Your Network Marketing Business" CD)Capital in your... Read More
The darkness of Winter has descended.For many the long stormy... Read More
"The important thing is to learn a lesson every time... Read More
About that Dream...Remember your very first job? That all-grown-up feeling!... Read More
Hello again to you my loyal readers. My very first... Read More
We must all suffer one of two things: the pain... Read More
The natural cycle of life is to grow and move... Read More
I get some of my best ideas for my column... Read More
When people begin to investigate career change, often they don't... Read More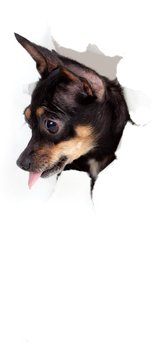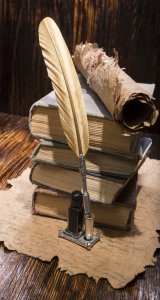 I hope you do. Sounds awful, I know. But I... Read More
"Blankey" ? as in Security Blankey. OK? All parents know... Read More
Where do you want to be in a year? In... Read More
Some people, after they reach their mid and upper adult... Read More
It's the new millenium. Are you ready to finally realize... Read More
"Deep in their roots, all flowers keep the light." ~... Read More
Expanding your comfort zone isn't quite the same as building... Read More
"Ability is what you're capable of doing. Motivation determines what... Read More
Your motivation is one of the core resources you have... Read More
If you really want to be at your absolute peak... Read More
Have you ever tried putting a puzzle together, only to... Read More
This is about getting started. Taking that first step. It... Read More
Or does it?Best on or before?.. Nearly everything we touch... Read More
As the story goes, there was once a farmer and... Read More
Everyone has a life purpose; a unique and special something... Read More
Many people say that working for themselves or working on... Read More
Procrastination is a delay tactic that has the ability to... Read More
This article exemplifies the inner working of emotional intelligence. Effectively... Read More
Today's society and your private world are the results of... Read More
Denial is a coping mechanism commonly used when something happens... Read More
Q. I've always tried to work hard enough to provide... Read More
The word "journal" comes from the French. It dates back... Read More
Being human is being fallible. Evolution determines that we all... Read More
Have you hit the 'brick wall' yet?No? Well it won't... Read More
"Questions get answers, advice, opinions, beliefs, impressions, stories, and... Read More
Beginnings are seldom as complicated as they seem. You know... Read More
Everyone wants success. People talk about setting goals and positive... Read More
Do you remember that day? Perhaps it was your first... Read More
Now, the Fun Part. It is nigh time to find... Read More
Someone I know maintains that "motivational words are great coming... Read More
We can all learn a valuable lesson about the types... Read More
Have you ever wondered why is it that after we... Read More
Have you failed to create the life you want, because... Read More