Live Life with Gusto
Life is a gift; live it with gusto everyday. Don't worry about the future because most of what you worry about never happens. So be happy like the song says.
It takes only a few muscles to smile and many more to frown so avoid the potential muscle strain and smile. An old adage says: "A smile costs nothing but gives so much." You want to have some fun walk around with a smile and watch the reaction of those around you. What's up with him? What does he know that I don't? That's probably what they are thinking.
When we speak with a smile, we sound sincere. Next time your on the phone listen carefully to the other party and try to determine if they're smiling. If it is a carefully trained employee they'll answwer the phone with a smile, a smile is conveyed over the phone. Most people want to do business with people that smile not people that frown. In fact you probably enjoy the company of happy and positive people more than negative and grumpy people. Why do you think that is? Positive people amd conversely negative people each send out an energy field. One is positive and the other negative. Positive people achieve more, are more liked and have stonger confidence and self-esteem than negative persons.Does that surprise you in any way?
And the number 1 reason for smiling is that happy people live longer and happier lives.
Ann Marie is a senior at Cal Lutheran Ubiversity and a published author. She is majoring in Elementary Education.
In The News:
---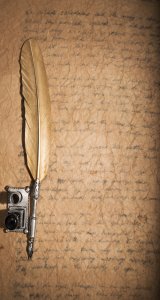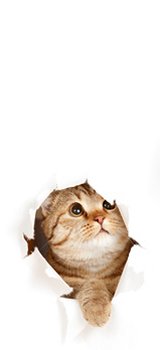 On the J-O-B. That's where I met him. Quentin Cole... Read More
Are you afraid of your own best ideas? Do you... Read More
Throughout the many pages of scores of motivational books, with... Read More
Have you achieved your dreams? Dreams are an important part... Read More
A great life doesn't happen by accident. A great life... Read More
1. Women have learned and are in the habit of... Read More
Are You a "Right-Fighter"?Do you find yourself struggling to "win"... Read More
The listening for the Conversation of possibilities will be even... Read More
One of my greatest loves as a kid was fishing.... Read More
What if you can be, do or have anything you... Read More
Everyone wants success. People talk about setting goals and positive... Read More
As each day ends and another begins, the words of... Read More
Denial is a coping mechanism commonly used when something happens... Read More
Miracles are your responsibility! What does that mean? Simple...You have... Read More
Hello,How is your day coming along? Better, I am sure,... Read More
It's so difficult to go on when everything seems to... Read More
Can you imagine getting into your motor vehicle, reversing out... Read More
It's early January as I sit down to research and... Read More
"Through perseverance many people win success out of what seemed... Read More
Review: Productivity Engineering- A hypnosis program to help you improve... Read More
This whole idea of change is founded on a single... Read More
Today I heard the saying "Trying is lying!"It made me... Read More
"Discipline is the soul of an army. It makes small... Read More
(excerpted from the Take Charge of Your Life 6 CD... Read More
Remember during the missions of Apollo. And others we knew... Read More
How healthy is your vision of yourself? How does your... Read More
Copyright © 2003 Priya Shah Is it... Read More
Many of us are influenced by the sports ethic: Never... Read More
Do you ever postpone things, or just forget about them... Read More
Ever feel like giving up? Do you ever feel so... Read More
A im for what you want by focusing clearly on... Read More
When we talk about a Simple Life, we are not... Read More
The only reason some people enjoy success while others fail... Read More