Work, Action, Movement -You Cannot Get Anywhere Without It
"You can't get anywhere in anything without work, action, movement..whatever you want to call it." Scott Haines
Just getting on with doing something however poorly is important. Mike Litman talks about how you can upgrade your conversation if you just get on with things by taking action.
He uses the example of one man or woman talking about getting a website up. He or she talks for 6 months. This is boring!
Another man or woman takes speedy action and gets his or her website up in one week. It is not perfect but he or she can now move on. They are no longer talking about putting up the website. They are talking about bringing in traffic. This is exciting! They have moved on but can still improve their website as they go. They have moved from being nervous about putting up their website to being excited about it.
Another person might dither about starting an ezine. Another just starts one. She might lose many subscribers as she goes but at least her ezine is improving and more and more subscribers stay on. Her talk is full of excitement and enthusiasm.
Someone talks about writing a book. Another one just starts writing every day and gets on with it. His or her book may not be great but it can be improved. The talk is no longer about writing a book; it is about improving a book and selling it!
About 15 years ago, I took action to open a martial arts school instead of just talking about it. I didn't feel too confident and my first lesson opened with just one student coming through the door. My marketing had been practically non-existent. However, things soon improved.
Two years later the class was thriving. If you are interested, check out the photo on the home page of my self-defence site. The URL for this is listed below. The photo on the right is of my class in 1992, about two years after the one student had appeared. The school is still going strong in 2005.
Eva Gregory has written a great quote:
"Inspired action is the difference in potential and actuality."
However, sometimes uninspired action is also the difference. We cannot always afford to wait for inspiration. Inspiration often arrives after we have started. If a thing is worth doing it is worth doing badly at first and improving later.
This is the basic principle behind brainstorming. Early criticism kills a creative discussion. Early criticism can stop creative action in its tracks.
Of course, it helps, to plan and learn the necessary skills but if you wait too long for these your project will die. Action, movement and work are essential.
Above all, if you take action on things, you will live an exciting although not necessarily a comfortable life!
Resource box
John Watson is an award winning teacher and martial arts instructor. He has recently written two books about achieving your goals and dreams. They can both be found on his website http://www.motivationtoday.com along with a daily motivational message.
The title of the first book is "36 Laws To Ignite Your Inner Power And Realize Your Dreams Now!" The book can be found at this URL http://www.motivationtoday.com/36_laws.php
You are welcome to publish the article above in your ezine so long as you do not alter it and keep the resource box as it is. The URL for my self-defence site mentioned in the article is: http://www.self-defence.org
In The News:
---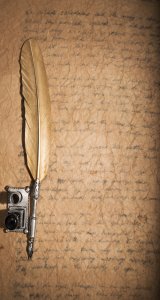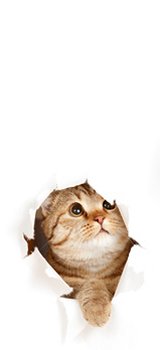 For years, many of us heard the phrase "Knowledge is... Read More
"There are only two ways of bringing brightness into your... Read More
I know by now that you've heard the terms Debt-Free... Read More
The other day I was on my way home, and... Read More
1. Women have learned and are in the habit of... Read More
THE BRAINThe Brain is the instrument of the mind, the... Read More
Some people are naturally pessimistic and are happy... Read More
At 211 degrees, water is pretty darn hot.But at 212,... Read More
Have you achieved your dreams? Dreams are an important part... Read More
Which of the following "explanations" have you heard (or used!)... Read More
Creativity can be defined as problem identification and idea generation... Read More
The way you feel about yourself impacts how and why... Read More
I'll get right to the point. Life is not necessarily... Read More
Four Brilliant Tips to Speed Read Faster than EverMany people,... Read More
There is a new television show, called Blind Justice that... Read More
Remember during the missions of Apollo. And others we knew... Read More
Your ability to move into action and to achieve bottom... Read More
Now, the Fun Part. It is nigh time to find... Read More
One of the things I've noticed about successful people is... Read More
It's not easy to stay motivated and beat procrastination while... Read More
Are you sick and tired of not getting ahead and... Read More
How often have we heard ourselves complaining about how unlucky... Read More
Most self-help gurus warn us against watching too much TV.... Read More
Life is a gift; live it with gusto everyday. Don't... Read More
We are all guilty of delaying what needs to be... Read More
If a total stranger came up to you and said:... Read More
Many of us only inhabit our lives- we do not... Read More
Lasting motivation is possible once you adopt an outlook that... Read More
In a couple weeks, we'll be heading into the second... Read More
Some people are content to just to be another face... Read More
Yesterday my teenage son Matt came home with a less... Read More
I am not a golfer, unless you count an occasional... Read More
How many times have you made excuses for putting off... Read More