Term Life Insurance - A Safeguard for Small Business Owners
Term life insurance can offer protection for a small business and its owners in surprising ways. If you own a small business, you probably pay property and liability insurance, and are protected against fire, theft, flood and other disasters. But what would happen if you or one of your key employees was suddenly unable to work due to disability - or death? If something happens to you or one of your partners, what happens to your business? Who will pay outstanding business loans and other obligations?
That's where term life insurance comes in.
As your company grows, there are very likely to be one or two key people without whom you'd find it difficult to function. Besides you, there may be an accountant who understands the books inside and out, or the sales manager who drums up most of your sales. By taking out a term life insurance policy on each of those people, you can insure your company against the losses it would inevitably face if one of them were to become unable to work because of death or disability.
Why term life insurance? Especially for a young company, the lower premiums and limited term of coverage make more sense. As the company grows and becomes more stable and successful, a term life insurance policy can often be converted to a whole life key person policy - a life insurance policy that is specifically designed to cover the loss of a key person in an organization.
A term life insurance policy can also be used to cover partners in a business who agree to a buy-sell arrangement. In this case, if one partner dies, the death benefit is used as a 'buyout' to purchase his half of the company from the family. That way, the family of the deceased partner isn't stuck with a business in which they have no interest, and the surviving partner isn't forced into accepting the family as a partner.
Sometimes term life insurance isn't the best option. A whole life policy, for instance, allows you to use your investment in the policy to finance and fund projects, can help provide the basis for a retirement plan, or provide a cushion for the business to borrow against for expansion.
Whether you choose whole life or term insurance, though, key person insurance is a protection that your company shouldn't be without.
To view our list of recommended Life Insurance Companies, visit this page: Recommended Life Insurance Companies.
Carrie Reeder is the owner of eZerk, an informational website with articles and the latest news about various topics.
In The News:
---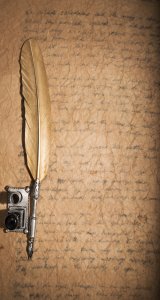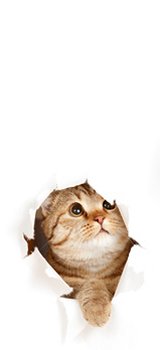 Travel insurance is something that many people haven't considered. Sure,... Read More
Quite often you feel that an ad for life insurance... Read More
Term life insurance can offer protection for a small business... Read More
Shopping for life insurance quotes for adult children isn't any... Read More
For a price, would you let car insurer along for... Read More
Many personal car insurance companies consider your credit information when... Read More
Following a few simple tips and taking these measures will... Read More
Life insurance in the UK is becoming more and more... Read More
Unlike motor cover, home insurance is not a legal requirement... Read More
You will find that your lender will insist that you... Read More
In a recent article in the National Underwriter (April, 2005)... Read More
There is always a chance that there is a better... Read More
What is a Pre-Existing Medical Condition?When a trip cancellation travel... Read More
Finding auto insurance quotes online is easy, but finding the... Read More
Our money saving auto insurance tips were written for one... Read More
When you start a small business you will need to... Read More
Here is a useful guide to Home Insurance. Home insurance... Read More
Most people with health insurance, especially employer paid health insurance,... Read More
There are many choices for insurance. Insurance is a policy... Read More
If you want to save money when you purchase your... Read More
Do you pay more attention to your car than your... Read More
You were humming along on a bright and sunny day... Read More
Many people are skittish about life insurance, because they feel... Read More
Gone are the days of the cinder block and wood... Read More
Family health insurance plans typically need to offer more coverage... Read More
Non-profit groups in this day and age need to watch... Read More
Since there are many factors that go into determining your... Read More
What is auto insurance? Auto insurance (or car insurance, motor... Read More
For over 30 years I have been representing injured workers... Read More
Travel Insurance is designed to protect your health, belongings, and... Read More
There are many ways to research and buy a life... Read More
Traditionally, life insurance companies solicited men as the main breadwinners... Read More
One of the most important things you can do as... Read More