Complaining Consumers
The salesman's job is to be well informed; extremely well informed. For this information is how he earns his bread. At a car dealership the commission over the MSRP on some cars would barely be enough to pay rent. A dealer must fight for every penny of the margin in order to receive the best paycheck. On the other hand, the consumer must also fight for every penny in order to receive the best deal.
With the tools available to the consumer such as the internet there is literally no reason why anyone should complain that they were treated unfairly or "cheated" by a car salesman. To these people I have a very clear message: get informed. If you are too lazy to do some serious research into the vehicle that you are about to spend $30k or $40k on, then you deserve to pay the agent every penny of the margin. There is no complaining when the tools are literally at your fingertips yet you cannot figure out how to use them.
The vast array of car dealerships and the vast competition that car dealers now have with the internet, it is laughable to complain that this or that dealer tricked you or made you buy something you did not want to buy. It is all your fault. This is unfortunately a realization many people just don't want to make. Why should it be my fault when the car dealer misinformed me? Because you let him misinform you. After all, car sales guys are human too and have to pay rent among other things. It is rather callous to assume that every sales guy will have your best interest at heart.
Be informed. Before you go out into the market place make sure that you know exactly what you are looking for and do not back down. Never buy right away. Take your time, look around, check out the competition, let the competition them know that you are informed. If the dealer is smart his whole tactical approach to the sale will change. If he is not smart he will lose the sale, or you will lose out.
Gene Leshinsky EnkiTel Communications http://www.enkitel.com
EnkiTel Communications is a telecom marketing company specializing in prepaid dial around international phone plans. We are committed to the safe records of all of our customers and have excellent systems in place to prevent fraud.
In The News:
---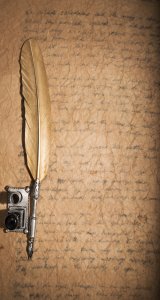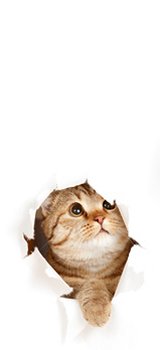 Given the choice of dealing with a positive, upbeat employee... Read More
As Alan Weiss (guru to the savvy consultant) says: "It... Read More
Listening to complaints, whether they're reasonable or not, is a... Read More
You probably spend a great deal of your time looking... Read More
In the competitive world of the 20th century, we generally... Read More
Customer service is an integral part of our job and... Read More
Anyone who knows me knows my favorite fast food restaurant... Read More
A couple of years ago I had a call from... Read More
The call center represents your first line of communication with... Read More
It's The Little Things That Make or Break a Small... Read More
Are your company's call center services all that they could... Read More
Are wholesale buyers and retail customers really different? Frankly, there... Read More
Jay instructed a customer of his to offer a rare... Read More
Our most powerful instinct is to avoid customer complaints, but... Read More
What do you do when your client gets mad at... Read More
Improving customer service starts at the top - with us... Read More
Businesses that fail, often forget to seek out the customer... Read More
Customers put you in business, keep you in business, and... Read More
Yesterday I went to buy a sandwich at a franchised... Read More
Service can be described as a "performance" of some kind... Read More
Businesses like to brag in their advertising about quality of... Read More
"Right, People. Let's blast out that mail campaign we've been... Read More
A general counsel of a large international consulting firm told... Read More
It's possible that in the course of your business dealings,... Read More
Why do some businesses offer points, stamps or every tenth... Read More
Some time ago a major UK food retailer decided to... Read More
I will not make sales. I will make Customers.I will... Read More
Whether online or off, if you plan on running or... Read More
You try to make your customers happy. You sincerely WANT... Read More
"Every company's greatest assets are its customers, because without customers... Read More
A client recently said to me: "Most days things seem... Read More
Despite rumors to the contrary, the Web is not dead.... Read More
Have you ever walked into a store and things looked... Read More