The Recruiting Truth...Time Is Not On Your Side
In today's marketplace things are constantly changing and so are the needs of just about each and every organization. Whether your company is growing organically or inorganically, whether your company is growing domestically or internationally or for one reason or another you just have pain, your organization must be in a position to attract top talent and attract it quickly! But attracting it is only the first part of the equation. The bigger problem is what you do once you attract talent to your organization.
Stop for one second and think about what you have going on, how crazy your day is and what you think can be put off. More than likely you have multiple positions you are recruiting for. You may be using an outside agency to assist you or are doing it all in-house. In either case, all too often a good candidate is lost due to the time it takes to get them through the screening and interviewing process.
Think back and try to remember how long it took you to make your last hire and what it cost you to do so. Let's eliminate the process of getting the resume, which is a difficult and timely task in itself. Focus solely on the amount of time it took to do an initial screening of the candidate and you were in a position to make an offer. In a perfect world, the process should take no longer than 30 days...45 days max. Unfortunately, it is very rarely happening in 45 days anymore and you are paying for it in a lot of ways. The biggest hit... you end up losing an A+ candidate to a competitor. Why? Don't kid yourself into believing they are not interviewing elsewhere! In the recruiting business, TIME KILLS ALL DEALS!
Since I think we can all agree that time is not on our side, The SearchLogix Group has begun to offer what we call the "Escalating Fee Agreement". It was designed to reward organizations that keep the process moving once a resume has been received. Our partners are benefiting in a number of ways:
1. A focused and disciplined search process
2. A discounted fee
3. They get the most talented individual and avoid having to revert to the "2nd choice"
Call us today at 770-517-2660 to see how you can benefit from partnering with The SearchLogix Group.
The SearchLogix Group is a full-service executive search firm. Why not call us today ... 770-517-2660.
Click here to read more articles by The SearchLogix Group? http://www.searchlogixgroup.com/articles/
Prior to joining The SearchLogix Group (http://www.searchlogixgroup.com) , Mike Magnotta (http://www.searchlogixgroup.com/about/mike.htm ) held positions at several Tier 1 Companies. He has significant experience calling on Fortune 1000 organizations to determine needs and ultimately putting into place strategic and execution based transportation management solutions. Most recently, Mike was recruited by senior management at a leading document management company, to drive new outsourced business in the Atlanta, GA marketplace.
Mike has a true understanding of what it takes to be successful in both a product and service driven organization. Mike works to place top talent in the fields of:
* Supply Chain
* Transportation Management
* Sales and Sales Management
* ERP and CRM
* Wireless Telecommunications
You can contact Mike at mailto:mikemagnottapr@searchlogixgroup.com or 770-517-2660.
In The News:
---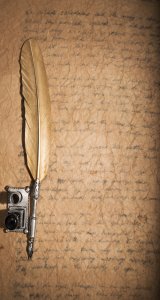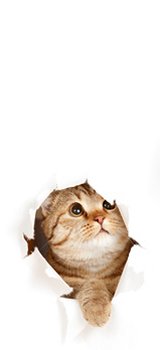 I referenced the circus because I just finished another interviewing... Read More
A trade show is a great place to network, look... Read More
Fluffy clouds. Chirping birds. Green trees. Colorful flowers. It's springtime!... Read More
Do you want to double, or increase significantly you're income... Read More
Using a general résumé.DON'T DO IT! You cannot successfully use... Read More
Momentum as defined by Webster's is: strength or force gained... Read More
Finally! Your youngest is in school and you are ready... Read More
Thinking of a career as a proofreader? Then you will... Read More
One-day you're minding your own business and your boss comes... Read More
Job dissatisfaction is a driving force behind individuals seeking employment... Read More
Of course, mistakes are important. Two facts put those you... Read More
The job search secret that is so powerful it will... Read More
Job loss affects most of us like any other loss... Read More
If you're looking for that promotion or pay rise then... Read More
Imagine for a moment that you have created a wonderful... Read More
Powerful questions to get below the surface1. Ask for specific... Read More
How is your job hunting going? Have you had problems... Read More
Do you have a tendency to think in absolutes?Is everything... Read More
First of all, to fully understand and appreciate the answer,... Read More
With today's economy, more and more companies are... Read More
Submit a poorly written cover letter and the chances are... Read More
For many of us, telecommuting seems like the ideal situation.... Read More
There is no easy way to define exactly what editors,... Read More
Promote Your Resume Business Website!While we make our websites to... Read More
This article relates to the Career Opportunities competency and explores... Read More
Many professionals and managers are so involved in day-to-day crises... Read More
Have you used feng shui around your desk? It's a... Read More
If "resignation" is the word that strikes fear into all... Read More
Asking for money is so taboo in our culture that... Read More
After completing their translation training programmes at higher professional education... Read More
(excerpted from The Weekend Seminar - Skills for the 21st... Read More
Sometimes a hiring process will include having lunch with the... Read More
To learn a language for career advancement is one of... Read More