Stand Out From the Crowd with Simple Marketing Methods
Although today's job market can be very competitive, many job seekers overlook simple techniques that will catch potential employers' attention. Apply these eight ideas to stay ahead of your competitors and get hired now!
1. BRAND YOURSELF. Target, Macy's, and Neiman Marcus are all retailers. But you can easily tell them apart because of their effective branding. Apply the concept of branding to your job search. How are you unique or different? What makes you a star?
2. CREATE SOLID MARKETING MATERIALS AND PACKAGE THEM WELL. Does your résumé present specific accomplishments, complete with results that demonstrate what you can do for a potential employer? If not, why not? Is it clean, neat, and easy to read? Do you have a personal business card? Does it convey quality?
3. WRITE POWERFUL COVER LETTERS that communicate your achievements, demonstrate you professionalism, and excite perspective employers. Use short sentences and short paragraphs. Keep them to one page!
4. HAVE YOUR 10-SECOND COMMERCIAL READY TO GO. Make it snappy and compelling! Use it to describe your skills or a recent accomplishment.
5. THINK ABOUT THE EMPLOYER'S NEEDS, NOT YOUR AGENDA. Never mind your agenda (getting a job), think about the employer's agenda (solving a problem). What problem are they trying to solve? Describe how you can help. Then follow up, follow up, follow up.
6. PREPARE YOUR TELEPHONE SCRIPTS. Write one to use when you get a live person on the line, a second when leaving your first voice mail message, and a third one for your follow-up voice mail message. Practice it in front of a mirror until you can deliver it naturally. Stand, smile, and speak into a mirror when delivering it.
7. EXPECT REJECTIONS AND OJBECTIONS. Handle them without getting flustered. "I can understand your concern about (their objection or concern), and because of my (skills, experience with, and so on) that has never been an issue."
8. LOOK FOR OPPORTUNITIES TO ADD TO YOUR SKILLS. Take a class, accept a volunteer assignment, or join a professional association. Learn, grow, and interact with the potential movers and shakers in your industry. Give them a preview of what you will deliver when they hire you.
Mary Jeanne Vincent is the author of Acing the Interview tip cards featuring answers to the top 20 "killer" interview questions. Also included are tips for interviewing in the new economy, ideas for responding to illegal and trick questions, and suggestions for avoiding 10 deadly interview mistakes.
Go to http://www.2bworkwise.com for free job search articles and to sign up for the free WorkWise e-zine. For information on individual job and career coaching or to find out about other practical, easy-to-use career tools call Mary Jeanne at 831.657.9151.
In The News:
---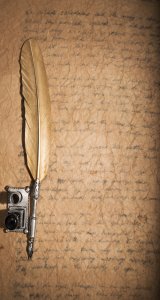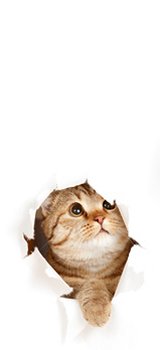 The Painful ApproachFor many years, "performance management" was of an... Read More
Many years ago, when I was a young job-searching greenhorn,... Read More
Most job seekers know that an unprofessional appearance will count... Read More
When you're looking to get hired or get promoted, what... Read More
Applying for work is stressful, no matter the circumstances. Even... Read More
At every talk I give, I ask the audience to... Read More
When you're looking for work, some of your expenses will... Read More
Millions of Un-Sung Heroes are born every minute! They are... Read More
Imagine for a moment that you have created a wonderful... Read More
Rick Jarow, author of Creating the Work You Love, introduced... Read More
You might have seen them while watching TV shows such... Read More
Though the name itself may seem a bit mysterious, the... Read More
Yes, Nurses can be entrepreneurs. In today's market place nursing... Read More
Downloading a free resume template can be so alluring. No... Read More
With the U.S. economy still slumping and unemployment numbers barely... Read More
Would you like to have more energy and synergy in... Read More
It's a fact: the best jobs attract loads of competition.... Read More
You are about to compete for the best people again.... Read More
HOW TO WRITE A RESUME-MISTAKE #1NEVER USE THE WRONG PAPER!... Read More
Happy New Year! The forecasts are in agreement: Hiring is... Read More
Imagine if a business invested years into the research, design,... Read More
Half the battle in successfully managing your emotions during a... Read More
Losing my job in the last recession of... Read More
You Are Lucky in Being Satisfied in Your CareerJust for... Read More
Ever wanted a job where you could spend all day,... Read More
One of the fastest growing sectors of the medical industry... Read More
Making a career change is nothing new in today's job... Read More
That "B" word---B O R E D O M.How did... Read More
It can happen to anyone. there's a change in the... Read More
Feel somehow your life is stuck in MS-OFFICE ? The... Read More
Today we hear much talk of the 'global village'. People... Read More
Ok, so you've determined that you have the right skills... Read More
Let me ask you a question: are you tired of... Read More