5 Things Your Credit Card Company Keeps Quiet About
Credit Cards can bankrupt you if you let them run away from you. The various Credit Cards companies are in it for profit so they will not generally alert you to things you can do to save yourself money.
Here are a few secrets that the card companies try to keep to themselves:
Minimum Payments - If you only make the minimum payment appearing on your credit card statement, then on an average balance of $4,000 each month, it will take you over 40 years to repay the balance. It means there is no real time set down for you to pay the debt back.

It's an open-ended type system and it is in the interest of your credit card company to let you pay only the minimum amount, because they get high interest on the outstanding amount month by month.

It is in their interest that you are in debt, because this is their business. Once you pay back your debt, they no longer have an income. Most credit card companies will let you pay off your credit card balance forever if you let them.

In fact, a lot of credit card companies do not like you to have your credit card at a nil balance from month to month because it slashes their income considerably.
Just Keeps Going - When you take out a normal loan it is usually for a particular term and therefore your repayments are geared to clear the loan by the end of the term. With credit cards however, there is no fixed term and therefore there is no end set down. Someone said it's like the energizer bunny seen on TV that just keeps going, and going and going and going.
Teaser rates - Credit card companies usually have what is known as a "teaser rate". This is a low rate, which encourages you to take out a card. After a period, (usually 6 months) it's bumped up to a very high rate. This introductory credit card rate is heavily advertised, but what you don't see is the fine print.

The fine print (which is so small that you need a magnifying glass to read it) clearly sets out the conditions, and one of these is that the rate will increase. Be careful, because like any other offer or business opportunity put before you ? if it sounds too good to be true, it generally is.
Before Due Date - Remember that credit card payments are due mostly on the last day of the month or on the first day of the next month, or on the date shown on the credit card statement. You must ensure your payment reaches them before that due date or you will be hit with a late charge. What also happens is that you will be charged interest on the entire balance from the time the balance was debited on to your credit card account.

It is very difficult for you to win with your credit card in this type of scenario. The moral is to make sure you pay your credit card off so there is a nil balance each month and if you cannot afford to do that, then always pay the minimum amount and pay it by the due date.
Watch Promotions - You need to watch promotions where credit card companies offer you incentives to transfer your credit card balance to their card. They usually entice you with a lower rate of interest and it really sounds like a generous offer. However, just check that there are no catches.

With some cards, if you don't charge something new on the new card each month, the interest jumps up to the regular rate for that credit card, which is usually very high. If you make a late payment, the promotional rate disappears and you will be hit with the regular high rate. You have to carefully check out what's in the offer, and if necessary ask questions before you accept the proposal put before you, however attractive.

Copyright 2005 StartRunGrow
http://www.startrungrow.com
StartRunGrow (http://www.startrungrow.com) is a global online information organisation that specialises in creating, developing and marketing business help information specifically with the aim of "making business easier" for entrepreneurs around the world. The StartRunGrow objective is to become a dominant player in the business help arena providing end to end solutions for the millions of small and medium businesses worldwide who continue to struggle daily with the difficulties of starting, running and growing a successful business.
In The News:
---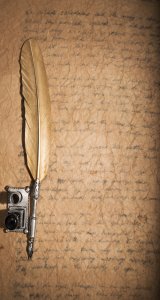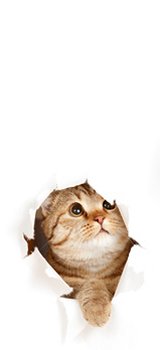 Ah, the "good old days". If you are a baby... Read More
This summary of the Fair Credit Reporting Act will explain... Read More
Many of us have seen the advertisements on television. "Get... Read More
Bewildered by the sheer variety of debit cards and credit... Read More
If you have considered credit counseling as an option to... Read More
Even if you have heard of a credit report, you... Read More
Debt collection agencies are often a viable option for receiving... Read More
LIVING IN CREDIT CARD UTOPIALet's just take a brief moment... Read More
Years ago your credit score was a big secret, known... Read More
As I am not from the US, I had no... Read More
Credit is a funny thing. It can be a useful... Read More
One of the focus areas of my information is the... Read More
In this week's article, I am going to offer some... Read More
We spend money every single day on many different types... Read More
Fact: Over 150 million Americans have credit report with the... Read More
Martin Henderson is in a fix these days. Because of... Read More
One of the great mysteries of life is how the... Read More
Keep Your Credit History Clean - Remove A Negative Credit... Read More
Credit 101How does a creditor determine whether to grant you... Read More
Everywhere we go, the word credit can be found, shining... Read More
"I think money was stolen from my card" or "I... Read More
HarassmentHarassment of people in debt by creditors or their agents... Read More
Just as there are too many credit card companies to... Read More
Credit card companies make their money on the 85% of... Read More
It wasn't all that long ago that lenders blatantly discriminated... Read More
A credit report is basically a file about you kept... Read More
Many people may still not be aware of an amendment... Read More
A lot of people have bad credit. It is unfortunate... Read More
If gold medals were awarded for marketing consistency, the credit... Read More
I've got some very important info I want you to... Read More
Credit counseling companies come in all shapes and sizes. Whether... Read More
Virtually all consumers will have a credit card at some... Read More
There are no secrets to repairing your credit. Many shady... Read More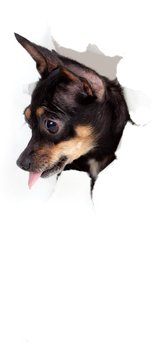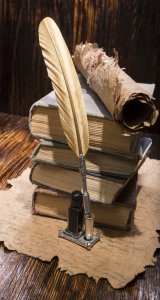 Credit scores: all lenders use credit scores to determine interest... Read More
Ever wondered what is a credit report? If you've ever... Read More
Everywhere we go, the word credit can be found, shining... Read More
You may already have 2 or more credit cards in... Read More
A recent amendment to the federal Fair Credit Reporting Act... Read More
Most consumers are aware that they have something known as... Read More
These days, credit cards in the UK are competing with... Read More
There are not many of us who do not have... Read More
There are times when you may be turned down for... Read More
If gold medals were awarded for marketing consistency, the credit... Read More
The next time you open your credit card statement, take... Read More
There are three major factors that affect how much you... Read More
Somebody once said, "There is always a way of knowing... Read More
Now in a world with so many easy to get... Read More
Consumers today are up to their eyeballs in debt. And... Read More
With so many low interest credit cards on offer, how... Read More
Credit counseling is a free service that many people with... Read More
Can you establish good business credit if you have bad... Read More
When credit cards are used wisely they can be very... Read More
Ever wondered what is Credit Counselling? There are occasions when... Read More
There are a lot of questions about using credit cards.... Read More
How do these people get my name? If you have... Read More
Collection agencies are businesses that collect past-due bills and accounts... Read More
As identity theft becomes more prevalent, the need to regularly... Read More
It's the number one complaint from consumers and it only... Read More
No doubt, you've probably gotten literally hundreds of credit card... Read More
Is identity theft really that serious? Thousands of people every... Read More
A "rate tart" is someone who switches from one zero... Read More
Credit card debt is a major social problem in some... Read More
"I think money was stolen from my card" or "I... Read More
STUDENT CREDIT CARDS With graduate debt averaging... Read More
A credit score is most commonly known as a FICO... Read More
Believe it or not, the way society, especially the commercial... Read More