Energy Fields and Group Healing
I have held numerous teleconference workshops where I help individuals experience the effects of a new modality called the Mind Resonance Process(TM) (MRP) which clears negativity from the human bio-field.
I want to share here an exciting and powerful consequence of having done this work in groups over the years.
Often each individual in the group brings with them an issue that is blocking them from feeling truly in charge of their life. These "issues" can always be linked to some underlying negative belief that they are holding within their thought energy field. With MRP I am able to tease out the offending belief and help them release it permanently. The effect is that the issue, not only no longer has any emotional charge, it disappears altogether as if it never existed in the first place.
What is most interesting however is that even though other individuals who are participating in that group experience may not personally feel that the matter being addressed is relevant to them they too start to feel a shift in themselves that allows them to spontaneously release similar negativity within their thought field.
Such a shift is often experienced as feeling of lightness, a sense of relief, feeling more joyful, a greater feeling of love and compassion for self and others, a feeling of expansiveness, a greater sense of inner resilience, a deeper connection with ones' true Self and with the universe and a greater awareness that one is indeed a Divine Being.
So what is going on here? Well I hypothesize the following:
1. All beliefs that an individual holds in their thought field is also held in the thought fields of other individuals.
2. In other words, our thought fields are linked and this is what some have termed the "collective consciousness".
3. The MRP process has the ability to tap into the thought fields of individuals helping them release the negativity that is being held there and by doing so this facilitates the release of that belief in the entire "group thought field".
4. Helping one individual "heal" spontaneously heals the entire group quickly and easily.
5. That the negativity that is carried in the group thought field holds everyone in a state of helplessness and victim hood.
6. That helping individuals within the group achieve an experience of their Divine Self facilitates the emergence of a Divine Group Energy Field.
7. That the Divine Group Energy Field is the state we have all been searching for and which will help us shift our reality to the utopian ideal we all hold and know in our hearts.
If you would like to participate in future teleconferences please visit the web links below in my bio.
Dr. Nick Arrizza is trained in Chemical Engineering, Business Management & Leadership, Medicine and Psychiatry. He is an Energy Psychiatrist, Healer, Key Note Speaker,Editor of a New Ezine Called "Spirituality And Science" (which is requesting high quality article submissions) Author of "Esteem for the Self: A Manual for Personal Transformation" (available in ebook format on his web site), Stress Management Coach, Peak Performance Coach & Energy Medicine Researcher, Specializes in Life and Executive Performance Coaching, is the Developer of a powerful new tool called the Mind Resonance Process(TM) that helps build physical, emotional, mental and spiritual well being by helping to permanently release negative beliefs, emotions, perceptions and memories. He holds live workshops, international telephone coaching sessions and international teleconference workshops on Physical. Emotional, Mental and Spiritual Well Being.
Business URL #1: http://www.telecoaching4u.com
Personal URL: http://www.telecoaching4u.com/Spir ituality_And_Science.htm
In The News:
---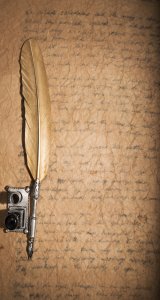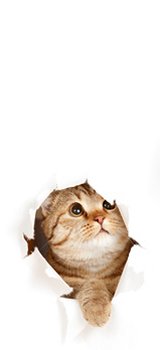 Uh, oh. I'm in trouble now. I found God. Now... Read More
One cannot read the account of Benhadad and Hazael in... Read More
Spending 'Quiet Time' with the LordFrom the beginning of my... Read More
One cannot ask why bad things happen to good people... Read More
There is no such thing as a coincidence. Albert Einstein... Read More
How does God see you? Does He like what He... Read More
Continued from "Origin of Certain Thoughts, Part I"If you haven't... Read More
Presently, many of us live in uncertainty. Due to the... Read More
Good morning Roy, good morning Joseth. (Channelled)From time to time... Read More
As soon as he saw me I saw him. It... Read More
Back in the days of the old law of Moses,... Read More
A Nathan type prophet sees with his eyes. A Samuel... Read More
Has America known its finest hour? Are we losing our... Read More
One of the biggest myths to evolve in the growing... Read More
What is the true nature of any illness? Research in... Read More
Some men see things as they are and say, "Why?"... Read More
In the movie "Forest Gump" we see Forest succeed in... Read More
I started reading the book "The Purpose Driven Life" about... Read More
Job was a spiritual man who loved and obeyed God... Read More
In those days Hezekiah became ill and was at the... Read More
What type of person grabs your attention and motivates you?... Read More
I would like to tell you the story of a... Read More
What does it mean to be comfortable in your own... Read More
Talking about your "soul" and the deeper things in life... Read More
It is my personal view that the reason we call... Read More
It seems to me that our moment to moment relationship... Read More
Mother Nature has this uncanny tendency to turn upon herself... Read More
In one forum, one participant posted this query:I think quite... Read More
The first hymn of Isha Upanishad says - whatever living... Read More
The Tarot is not just a divinatory tool, but it... Read More
This statement sounds incredible. ASK and it shall be given.... Read More
John Eldredge writes in his book Waking the Dead, "God... Read More
On January 13th 1982 an Air Florida flight crashed off... Read More