Is It Real?
If any man be in Christ, he is a new creature: old things are passed away; behold, all things are become new. --2 CORINTHIANS 5:17, KJV
It may have happened to you at a Billy Graham Crusade. Perhaps it was during a telecast of The 700 Club or during a conversation with a friend. Maybe you were alone with God when it happened. But some-how, someplace deep within, you believed that Jesus of Nazareth, God's Son, died for your sins and rose from the dead to be your Lord and Savior. Then that belief grew into action, and you called out, "Jesus, I take You as my Savior. I surrender to You. Be the Lord of my life!"
Then something wonderful happened. A deep peace came over you. No more internal fighting. No more running. Your sins were for-given. You were part of the family of God. It was as if you had been born all over again. Old things were gone; everything was new. For the first time, you truly understood God's love.
But now some time has passed, and you're wondering if anything has changed. It is common for new Christians to wonder if anything actually happened when they prayed. It seemed so wonderful, so easy-almost too good to be true-that many have thought that maybe it wasn't true at all.
In a court of law, the truth of a matter is established by evidence. The statements of witnesses are accepted in court as valid evidence. To prove the reality of your experience with Christ, God has given you three witnesses: His Word, His Holy Spirit, and your changed life. As you examine the Word, as you receive the assurance provided by the Holy Spirit, and as you look at the evidence of your new life, you will know that blessed assurance that Jesus is truly yours!
SPREAD THE WORD THOUGHT FOR THE DAY
God gives us evidence that we truly know Him through His Son, Jesus Christ.
Pat Robertson Products Books, CDs, DVDs, Up To 30% Off!
http://freedomonline.spreadtheword.com/store/
SearchAllSimpleNEW/asp/strSearch/Pat%20Robertson a>
Earn Income! Fund Ministry! Answer God's Calling!
In The News:
---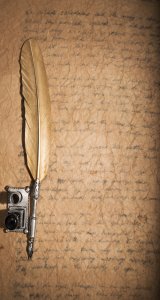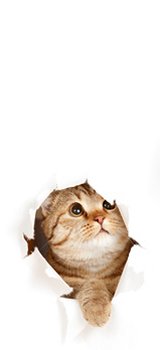 Religion is "absolute truth of life" of the physical manifested... Read More
When I was a child, I thought as a child,... Read More
Though closely akin and sometimes used synonymously, John Rawls distinguish... Read More
I am a Falun Dafa practitioner. Maybe you've heard... Read More
When the body of Christ isn't protected we become vulnerable... Read More
Unless God has changed the way he does things it... Read More
African-American people are natural caretakers. We do a great job... Read More
"I learned I was not, as most Africans believed, the... Read More
Years ago a commercial ran for eggo waffles. It showed... Read More
As we walk these halls of Life viewing the world... Read More
"Mama, save me!"My six year old son jumped into my... Read More
On January 13th 1982 an Air Florida flight crashed off... Read More
Before we tread into the domain of Past Life... we... Read More
No, I have never seen a fairy, an angel, nor... Read More
Many people are awakening today to the idea that the... Read More
Not going to church has the advantage of having free... Read More
Peter is a man after my own heart. I feel... Read More
In the movie "Forest Gump" we see Forest succeed in... Read More
Some of us might hear from time to time that... Read More
God !"My son will be brought up in a place... Read More
Do you ever feel that what you read in some... Read More
Luke 11:1 And it came to pass, that, as... Read More
You can think of your Animal Totems as imaginary guides... Read More
Let's take a look at all these aspects. The bible... Read More
Water of Enlightenment, Angel of Peace and Harmony for Nature... Read More
I love rivers. I have for many years lived away... Read More
The question, "Is God Dead?", first entered my consciousness when... Read More
I believe in the source we refer to as 'God'.... Read More
Today we do not experience great manifestations of God as... Read More
One cannot read the account of Benhadad and Hazael in... Read More
All of my life I had heard, read and sang... Read More
I have, in my opinion, the world's perfect job. Just... Read More
Can two walk together unless they have agreed to do... Read More