Selling Investment Houses: Props & Profits
New Marketing and Design Psychology ideas help you stage homes for sale to motivate buyers and generate top dollar. Instead of leaving investment houses vacant, my husband and I add a few props to increase our profits.
Visit nearby model homes and examine the way the interior designers furnished the homes. Notice how the designers under furnished the model homes by using just enough accessories to make a superb presentation, but not too much to make the rooms seem crowded or small. Using a few props to dress up your house helps you sell for the maximum profit in several ways:
1. Props chosen with underlying psychological benefit supplement the emotional reactions desired, including the perceived room temperature.
2. Props add perspective with visual depth -- vacant rooms look flat.
3. Props help to keep property in the mind of buyers who view many houses.
4. Props are focal points for buyers to imagine their own furnishings in the home and get them thinking on living in the space.
Embellishments Equal Extra Dollars
Accessories which we use over and over to dress up different properties for sale include: lush green plants, paintings, mirrors, lightweight round tables with exquisite fabric skirts, and antique side chairs. We have an uncomfortable but great-looking antique sofa, upholstered in leopard print, which we move from dollhouse to dollhouse for visual appeal.
A sturdy table and chairs to sign contacts is invaluable to you. Don't let motivated buyers get away because it is too difficult to finalize the sale at the property. A simple card table with a striking fabric skirt adds soft texture to rooms with all hard surfaces and few furnishings. This helps counter the bleak emotional impact of hard surfaces and vacant spaces.
Borrow props from your home. This saves money and time spent shopping. Also, when you bring the item home again, it seems to show up more and have more importance.
Plan your interior plants and flowers for your selling season. Pick up vases and containers at yard sales. Take advantage of what you have growing either at your dollhouse, at home, or from friends. Freshly cut green tree branches add visual coolness in warm weather and autumn leaves add visual warmth in cool weather.
Don't go overboard with props. You don't want to overcrowd the space or even come close to furnishing it. Buyers like to visualize their own furnishings in your dollhouse.
(c) Copyright 2004, Jeanette J. Fisher. All rights reserved.
Professor Jeanette Fisher, author of Doghouse to Dollhouse for Dollars, Joy to the Home, and other books teaches Real Estate Investing and Design Psychology. For more articles, tips, reports, newsletters, and sales flyer template, see http://www.doghousetodollhouse fordollars.com/pages/5/index.htm
In The News:
---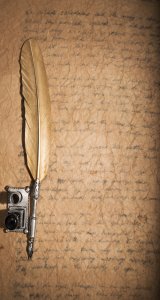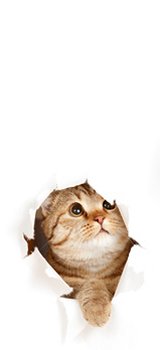 These real questions on new home starts and interest rates... Read More
The secret to success in real estate investment is finding... Read More
The value of the real estate you own, whether it... Read More
Here to stay and firmly established in the U.S. mortgage... Read More
1. What is an escrow?Escrow is defined as a process... Read More
You've searched high and low around town looking for that... Read More
Awaken to the sounds of softly rustling trees and tranquil... Read More
When managing residential properties one bad tenant can often undo... Read More
Home sellers who are prepared to help buyers find financing... Read More
Even if you're counting on rising property values to eventually... Read More
Real estate investing begins when you move to the starting... Read More
When you call sellers, what do you say? When you... Read More
There is no doubt that the market for houses has... Read More
With new destinations such as Bulgaria, Slovenia and Croatia offering... Read More
Turn the Television on any Sunday morning and you'll find... Read More
Real Estate: Reasons and Priorities for Purchasing Property. It's not... Read More
As a successful Boston real estate agent, it always puzzled... Read More
Moving to a new community can be a great adventure,... Read More
As somone who has lived in both places, I can... Read More
The best price to sell your home is always determined... Read More
There are numerous advantages to owning a home. One of... Read More
Did you know that every year thousands of UK properties... Read More
Most Sellers set their initial asking price at an amount... Read More
Now that you've chosen a real estate professional to sell... Read More
Chapel Hill is located right in the middle of North... Read More
If you've read my article "Purchasing Property With No Money... Read More
To help you negotiate a fair sale price for a... Read More
Many people believe that a real estate broker is needed... Read More
Do you want to sell your home right away? Don't... Read More
There has been a lot of talk lately about the... Read More
Before you list you home for sale, determine what you... Read More
What if you want better cash flow from your rental... Read More
Did you know that it's a proven fact that a... Read More