Dark Cages
Acknowledgement of our need of God and reliance upon Him will not always rid us of life's pressures, will not always remove from us the difficult situations, the dark cage within which we sometimes find ourselves trapped. We shall not always escape the pressures of life and the dark situations which they bring. But we can, with God, withstand them and find resources for enduring them even when they, for the time being, do not let up.
If we, who are caged within some darkness and are frantic with fear that our situation is hopeless, would only believe, we would know that our heavenly Father is close by to still our fears and to strengthen us for the ordeal through which we are passing. We would know that He is constantly saying to us: "Don't be afraid; just believe."
But how workable is this formula for confident and victorious living in our daily existence? As we journey along the way of the Cross, we cannot avoid the central fact of faith and trust and its confirmation in Christian experience. The central fact is Christ Jesus our Lord. His event in history showed man his highest possibilities. It pointed us to life's deepest and inexhaustible resources for living through and independent of any set of circumstances. It provided us with a firm basis for the Christian belief that our sufferings, temptations, and perplexities, even the hard and oftentimes sudden demands of life, are fully understood and shared by our Lord Jesus Christ.
Through Christ, we have access to an open door of grace and comfort and victory over life's greatest, sometimes unyielding pressures. Freedom from the dark cage of hard times may not happen as a result of our serious thinking or maneuvering, our hardest effort or our best skill, but the key of divine grace and help remains within our reach. All we need to do is pick it up, unlock the cage door, and walk out in the freedom of God's amazing grace.
Rev. Saundra L. Washington, D.D., is an ordained clergywoman, social worker, and Founder of AMEN Ministries. http://www.clergyservices4u.org. She is also the author of two coffee table books: Room Beneath the Snow: Poems that Preach and Negative Disturbances: Homilies that Teach. Her new book, Out of Deep Waters: My Grief Management Workbook, will be available soon.
In The News:
---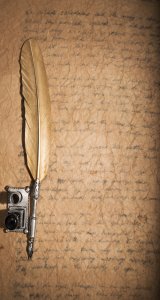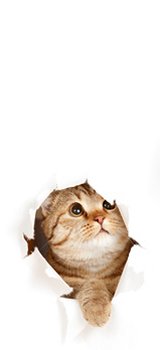 What purpose does keeping a journal serve?Do you write down... Read More
In Corrogue I am seeking the source of inner beauty.This... Read More
Before we dwell on the subject of Self Realization we... Read More
Greetings my Dear Beloved SoulsWe have heard your cries, your... Read More
The Mind in an Advanced Thought System:The center of our... Read More
Most of us think of what a wonderful world this... Read More
Our church is infested with lobby lizards. They crawl around... Read More
In a recent article entitled "Our Virtual Reality Reality" I... Read More
"If anyone would come after me, he must deny himself... Read More
Do you ever have one of those days when you... Read More
Can I be honest with you? There are days when... Read More
The magic of the tarot was obvious to me the... Read More
The time we spend on earth is very short when... Read More
Whenever we have the opportunity to make human assessments, the... Read More
Uh, oh. I'm in trouble now. I found God. Now... Read More
We, a group of ordinary people who believe in Jesus... Read More
The practice of meditating on loving-kindness may be over two... Read More
Matthew 3:7-10 John Rebukes the Pharisees and Sadducees7 But when... Read More
The term spirituality is a confusing term. Usually, when one... Read More
How does God see you? Does He like what He... Read More
When do you pray?Prayer is the cornerstone of the Christian... Read More
There is an old tradition song called, The Lighthouse and... Read More
In today's world we worry about everything, food, jobs, clothing,... Read More
By invoking an external God to whom we look for... Read More
Years ago, my minister spoke to us about how you... Read More
"Who being in the very nature God, did not consider... Read More
In a recent article entitled "Some Evidence of How We... Read More
Natural laws exist that serve to maintain order in the... Read More
There is no such thing as a coincidence. Albert Einstein... Read More
INTRODUCTIONSpiritual affirmations are positive, statements of intention, that facilitate manifestation.... Read More
Shamanism is an ancient form of mysticism. Although... Read More
I'm not sure Paul had the Japanese culture in mind... Read More
It's late. But it's usually those words that you cannot... Read More