New Housing Starts Do Not Guarantee Aftermarket Sales
We have been studying a trend of new home buyers in the US in light of this latest housing boom. And how we should adjust our strategies to deal with it. Last year we saw 5.56 million sales of existing homes and we all know that the number of brand new homes was substantial to say the least. This incredible surge in new housing starts was due primarily to mortgage rates at all-time historical lows. And the incredible move-in deals, for instance loans with less than 1-3% down payments. 20% of our population took advantage of this by re-financing, remodeling, moving or buying a new home. 43 million Americans moved between 1999 and 2000, this trend continued even to today's date we see areas of hyper growth. On both sides of the country and yes, some in the middle too, places like; Dallas, Denver, Kansas City, Oklahoma, Nashville and Phoenix suburb areas all saw strong growth in 2003 and much of this is continuing as expected into 2004. In 1999 thru 2000 33% of renters moved and 9% of homeowners.
What does all this mean to service companies? Well it means the discretionary expenditures for home related items and services is about $6,500.00 on average. First time home-buyers spent $2500.00 less on upgrades and improvements. This of course is important to landscaping companies who deal with residential properties and consumers. We noticed it in our group of service companies, which specialize in those sectors: Window Wash Guys; The Deck Wash Guys; The Concrete Wash Guys. But were heard the same thing from pool builders, furniture sales and BBQ sales. Another interesting trend is that new homeowners are 35 percent more likely to buy a one or more new cars, at least that is what the latest surveys are showing for the years from 1999 to the current if they have purchased a new home.
We know in the carwash industry that our industry tracks new automobile sales for three years. This is because people with new cars tend to be more at attached to those automobiles (not like Jay-Lo and her latest boyfriends or Super Star Woman Teen idol and singer with her new husband for 23 hours in Vegas) as it is an extension of their personalities, because of this relationship with the automobile those owners are more likely to take a really good care of it while it is still new. As a matter of fact at the Car Wash Guys http://www.CarWashGuys.com we have noticed that detailing inquiries for new cars outrank those for much older cars by a 5 to 1 margin. The same thing is true with new homes.
Companies like Lowes and Home Depot are showing incredible gains, Home Depot just announced it was going to build 175 new stores in the next three years spending over $1.6 billion to do it.
http://www.carwashguys.com/072302_3.shtml
Why is this happening? It is happening because the pie of overall customers has increased by over 25 percent since 1999. This means that 25 percent of Americans who previously did not own a home, and now do. This is a testament to the strength of the middle class as well as the trust in the security of the ongoing endeavors of a great civilization with a strong economy and strong central bank.
However, we have also noted a slight trend in the decrease of the total number of dollars being spent by those buying into new homes. We know why this is because, the average consumer is tapped out; they have blocked cars on zero-zero down and bought homes on one to three percent down. There were also 3 million U.S. citizens who had lost their jobs in the same time. Just because a past trend has translated into a sub-trend you your sector does not mean it is always guaranteed to play out that way as there are many other factors involved. It is a lot like predicting the weather; with so many variable sometimes you just cannot know and then there are regional anomalies in some areas which buck the first trend. Think on this.
"Lance Winslow" - If you have innovative thoughts and unique perspectives, come think with Lance; www.WorldThinkTank.net/wttbbs
In The News:
---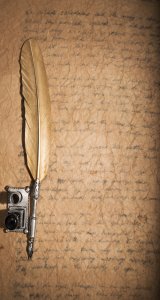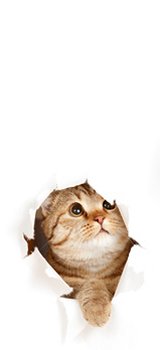 GOLF GRABS BULGARIA!At the present time there are only three... Read More
In a previous article we introduced you to the concept... Read More
Is a sharp correction in store for the real estate... Read More
Step 1 is always to determine the fair market value(FMV).... Read More
When selling your home, you'll want to fetch the best... Read More
There are many reasons why a home owner would want... Read More
Many real estate investors enjoy "flipping houses," or buying and... Read More
Here below are some of the reasons why buyers may... Read More
We all know that a home or property of any... Read More
I'm going to focus... Read More
You're driving along the road when you spot it. There... Read More
Most people in America rent a personal dwelling!Just think how... Read More
If you are in the market to purchase a home,... Read More
Q: Hi Lou, I have a property under contract that... Read More
History repeatedly serves to show us that the real estate... Read More
Everyone knows that at the end of a home inspection,... Read More
Not so, says the author of this article and four... Read More
I don't know why I didn't do it sooner, but... Read More
You decide to sell your home and believe you can... Read More
Location, location, location - known as the 3 most important... Read More
Why you should Rent a place to live in and... Read More
As commercial real estate development progresses into the 21st century,... Read More
A lakeside vacation or second home can be a quiet... Read More
There are several small businesses that retain hundred year old... Read More
Here is a step by step guide for buyers looking... Read More
When considering investment properties, first of all, it must be... Read More
So, you're thinking of purchasing a rental property... Read More
Negotiation is where many FSBO home sellers really have problems.... Read More
Tensions can run high in both the selling and buying... Read More
You've listed your home for sale, you have a Buyer... Read More
Did you know that every year thousands of UK properties... Read More
A REAL ESTATE STOCK PLANGetting out of the bleachers and... Read More
One of the main reasons home sale transactions fall apart... Read More