Improve Your Marriage With Better Communication
Communication plays one of the most important roles in any type of relationship whether a professional association or a more intimate bond such as marriage. Many of these relationships don't develop into their full potential because the communication link is missing or weak. If you're looking to save your marriage or connect with your marriage partner on a deeper level, the following advice may give you a new perspective that can help your marriage grow into the relationship you've always wanted.
Feelings of disappointment are often caused because a person's desires or needs have not been openly expressed and therefore haven't been fulfilled. It is vital to share your thoughts and feelings with your spouse so that each partner in the marriage has fewer doubts or questions in his or her mind. You already share your life with that person; why not share your thoughts? If everything is out on the table, what's there to wonder or worry about? This marriage advice reduces the chance of someone feeling mislead or disillusioned and could definitely help strengthen your marriage bond in a very meaningful way.
Effective communication is not only about speaking to one another but also listening to what each other is saying. You may think you are helping your marriage by talking things out with your partner but taking that a step further and listening to what you and your spouse are discussing is what will really help save your marriage. All you need to do is pay close attention to how many times something is repeated, the emphasis on certain words or phrases, and the body language that is used when expressing those ideas.
You will find it much more beneficial to set some time aside when you can be alone and uninterrupted, preferably outside of the home. If that is not practical, at least choose a time when you will have the least amount of distractions. Wait until the children are in bed, turn off your cell phones, and maybe even take your phone off the hook. An untimely phone call could ruin the moment and cause you to lose momentum. This is a very important key to a good marriage and should be given the proper respect.
If your marriage is lacking the bond you long for, try listening and watching your partner a little more closely to uncover his or her real desires. Don't be afraid to ask questions either. You want to be very clear on exactly what they are saying. This whole process of communication may seem a little awkward at first, but it will get easier. The benefits of having your best friend as your spouse in a loving relationship will far outweigh the effort you put into it.
The advice provided above will definitely help strengthen your marriage bond. Try these few tips and you'll notice the positive results and the beginning of a successful marriage!
===============================================
© 2004 Kristin Craft. You may freely distribute this article in your newsletter, on your website or in your print publication provided you include the copyright and resource box at the end. Hyperlinks should remain active whenever possible. Notification would be appreciated but not required.
Kristin Craft is the owner and webmaster of Marriage-Success which provides helpful tips and resources for married couples and those considering marriage. Couples that are experiencing difficulties in the marriage can especially benefit by visiting Save My Marriage. ===============================================
In The News:
---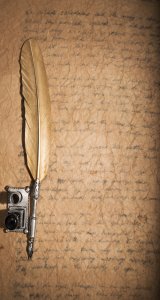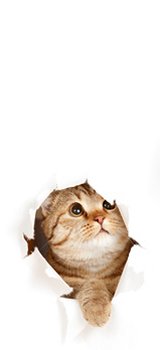 So you're planning your wedding and a thousand decisions must... Read More
Her dreams of marriage and collected marriage values disintegrate when... Read More
The Cancun honeymoon vacation comes with its bagage of sweet... Read More
Have you ever been lost?My favorite line about being lost... Read More
My belief is that most relationship problems should be given... Read More
As Mark Twain said "Let us not be too particular;... Read More
For a bride, shopping for bridesmaid dresses can be one... Read More
Whoever said diamonds are women's best friends, surely missed on... Read More
Australia honeymoon vacations are more than just being the pleasure... Read More
Beach weddings are popular but they do present "special issues".Failing... Read More
Prescription for a happy marriage: one cup of tea or... Read More
Between paying for the wedding and setting up a new... Read More
A little strategizing can go a long way when trying... Read More
When you think about couples who renew their wedding vows,... Read More
What should you "walk down the aisle" to? Should you... Read More
If you've been around long enough, you're aware of the... Read More
Traditionally, a wedding band was worn on the ring finger... Read More
Just as with your first marriage, your second marriage is... Read More
One way to increase your chances of enjoying a happy... Read More
"Las Vegas theme weddings are the envy of the world.... Read More
That first wedding was a dream, a gorgeous long white... Read More
"What in the world could they have been thinking?"Definitely words... Read More
Imagine it's Halloween evening and you've just gone to the... Read More
If there are wedding bells in your future, then surely... Read More
Jealousy has often been called the "green-eyed monster," and with... Read More
Beth and Tom were happily married for over 25 years... Read More
Thanking your wedding party with special gifts is a favored... Read More
Great deals can be found when you know how much... Read More
There's an important question that you need to ask the... Read More
Your wedding is quite possibly the most important day of... Read More
Wedding receptions are not as formal as they once were,... Read More
Wedding shower invitations should lay out all of the necessary... Read More
Butterfly Releases offer the viewer the chance to see beauty... Read More