Budget Marketing: Managing Your Marketing Money Wisely!
There's a saying that half of all marketing efforts are wasted, but it's impossible to tell which half!
I know from hard won experience how easy it is to waste money on marketing.
When I first set up my own business in 1998, I spent tens of thousands of dollars employing the best graphic designer and printing a great glossy brochure.
The feedback was 'Tom, that's one of the best glossy brochures I've seen!'
But did it get me customers and help build my business? No! It was a pure ego trip.
Now I know better.
Most marketing efforts are done for purely ego reasons alone and almost all fail to live up to expectations.
So what can you do about it?
I believe the best marketing campaigns are built not on glossy brochures or expensive TV advertising but on understanding the needs and wants of consumers and then providing solutions to these needs and wants.
Much of this is done by building powerful personal relationships and using the media to create awareness, credibility and trust in the hearts and minds of consumers.
Here are the Top 10 Questions to Ask Before Spending Another Cent on Marketing.
And, help solve that perennial question of how NOT to waste half your marketing efforts!
1. WHAT AM I TRYING TO ACHIEVE?
Always start with an objective in mind. Is it to attract new customers in a start-up phase or retain long-term loyal customers? The marketing tools and tactics for each of these questions will be vastly different. Remember to set SMART Goals.
=> Specific
=> Measurable
=> Attractive
=> Realistic
=> Time-framed
2. WHO IS MY BROAD MARKET?
Who exactly are you trying to target? The more you can find out about them the better. What industry do they work in, what is their level of education and income, what are their values and beliefs and where do they live are just a couple for questions to consider.
3. WHO IS MY SPECIFIC TARGET MARKET?
If you have a broad market try and segment it down. The more specific you can be the better. Think of the best way to eat a delicious and juicy orange. You must carefully peel away the astringent protective skin of the orange. Inside is the juicy flesh. When you have done this, carefully separate each segment without spilling a drop of juice. Take time to examine and focus on each market segment based on a range of different wants and needs. Regardless of size, each target market must be treated with precision and respect.
4. WHAT IS MY NICHE?
I heard a great saying from fellow speaker Maree Wrack recently. "Provide the fruit, not the whole supermarket!". Focus on your strengths and deliver this product or service really well.
5. WHAT PROBLEM CAN I SOLVE?
I believe running a successful business is pretty simple. As Bill Clinton said 'most of the big things in life are simple'. Being in business is about finding out about people's problems and then providing a solution for them.
Whether you are running a multi-million dollar enterprise or a business from home, the principles are the same.
6. WHAT MAKES MY SOLUTION UNIQUE?
What is it that makes your solution to a problem unique? Is it different from all the other possible solutions in the marketplace? This is commonly known as a 'Unique Selling Proposition' or USP. Identifying your USP helps to define your marketing strengths and identify markets.
7. HOW DO I REACH MY TARGET MARKET?
What is the best way to reach your target audience? How do they get their information? Is it worth of mouth, personal referrals or through the media?
8. HOW WILL I DELIVER THE SOLUTION?
What is the best way to deliver the business solution? What are the best and most cost effective distribution channels for my product or service? The channel chosen to communicate your message can define expense and effectiveness. Be realistic and savvy, make optimum use of your budget without cutting corners.
9. HOW MUCH WILL I CHARGE?
Pricing is a very sensitive issue. Do you want to position your product or service as a low cost, high volume business or high value, exclusive and expensive. Make well informed, long term decisions keeping in mind your company's needs and those of your target market.
10. HOW WILL I RETAIN EXISTING CUSTOMERS?
It is more expensive to attract new customers than service existing ones. The research shows that if you increase repeat business by 5 per cent you can increase your profitability by more than 35 per cent. How will you keep and retain existing customers?
Create a structured model to follow for all clients and keep this is a high priority.
Thomas Murrell MBA CSP is an international business speaker, consultant and award-winning broadcaster. Media Motivators is his regular electronic magazine read by 7,000 professionals in 15 different countries. You can subscribe by visiting http://www.8mmedia.com. Thomas can be contacted directly at +6189388 6888 and is available to speak to your conference, seminar or event. Visit Tom's blog at http://www.8mmedia.blogspot.com
In The News:
---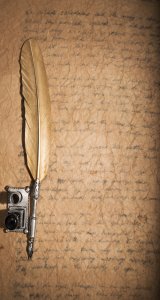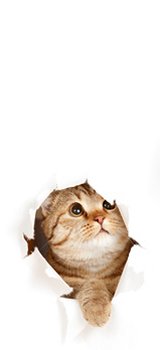 Toby is one of our two family pets (both cats).... Read More
Rest assured that no matter how smart you are, you... Read More
A consultant new in the city asked me how I... Read More
The purpose of business is to create and retain a... Read More
If you want to reduce waste and grow your business... Read More
Guerrilla Marketing is using time, energy and imagination to market... Read More
Have you noticed it? More and more marketing campaigns are... Read More
Subtle adj. Showing or making, or capable of showing or... Read More
When conducting strategic planning for any company -- online and/or... Read More
The idea that good design can improve how people perceive... Read More
Do sales come from your ezine regularly? How many well-written... Read More
So, you have a business card? And you have given... Read More
So how do you do it?Direct mail marketing. When it... Read More
As you have probably experienced there is a lot of... Read More
It was a real eye-opener to hear the perceptions people... Read More
Does it make sense to clap for your customers? It... Read More
It is very important to regularly monitor your advertising activities... Read More
Marketing public relations gives you cost effective ways to reach... Read More
Don't get me wrong. I certainly don't think the majority... Read More
Many a home business owner has spent sleepless nights thinking... Read More
Differentiation, niche marketing, and positioning. These and other related business... Read More
One very powerful and cost-effective marketing strategy is to study... Read More
What effect are the baby boomers having on the economy... Read More
In the last issue we looked at 5 reasons why... Read More
Today I want to share a question from a reader... Read More
A brochure can be a great promotional tool, whether it... Read More
I vaguely remember a particular story from my childhood. It... Read More
Even the world's best marketing strategy won't work for you... Read More
No matter if you're publishing your first book or producing... Read More
Cinch your success with 8-second leaders! Step into the saddle... Read More
Nothing gets people buying products or programs like a special... Read More
Every direct mail package you drop in the mail should... Read More
NB: You can read part one here: ... Read More