Power of Pinpointing Accountability
I have always said that if I were to write a book on effective management principles, the first chapter in that book would be about the importance of pinpointing responsibility among an owner's or a general manager's reporting units. After all, one of the most popular definitions of management is getting work done through others.
#1 Management Pitfall: An unwillingness to delegate.
Many times the owner or general manager is the most knowledgeable and the most capable person in the company; he or she can perform many tasks better than anyone else. The problem arises when managers decide that they are the only people in an organization who can really perform a task "right."
While this may be true, when managers feel a strong need to be in total control by personally taking charge of the company's most critical tasks, they have made a very personally limiting decision. Why? Because any single person has just so many hours in a day. So managers who are poor at delegating are limited by their own personal mental and physical stamina.
A manager friend of mine recently told me a great story that I believe illustrates this point extremely well. This particular owner had founded his business almost 40 years ago and had designed the company's first product catalog about 25 years ago. The catalog was highly successful, so he continued to hold on tightly to this task himself. No one else in the organization was as capable at selecting products for the catalog or laying out the product selection.
As the business grew, however, the owner became busier and busier with involvement in other critical management functions: Banking relations, negotiating insurance programs, strategic planning, estate planning, acquiring new locations, etc. So the most current catalog was neglected and pretty soon began to look outdated.
A key employee who had worked with the owner in implementing previous catalogues came to him and offered to assume responsibility for the project. However, the owner continued to sincerely believe that only he could do this job and do it "right." But nothing happened.
Realizing that she was taking a risk, the subordinate took it upon herself to take a stab at laying out the catalog. Conscientiously working at home, she burned the midnight oil so the project didn't interfere with her normal duties at work. Finally the project was finished and she presented the rough layout to her boss.
"Wow," he exclaimed. "What a great job!"
The owner finally realized that while the catalog she had designed was not laid out as artfully as perhaps he could have done it himself, the project had gotten done.
What duties and tasks are you holding onto because you perform them better than anyone else? Are you assigning responsibilities to your people and holding them accountable for measurable results?
So ask yourself: Is the success of your business limited by your own personal physical and mental stamina? There's just so much that any one person -- no matter how talented -- can do and do well.
#2 Management Mistake: Failure to hold your people accountable for measurable results.
Have you ever told a manager that the next time you walk into the area of the business he or she is responsible for that you want that area to be neat and organized? Most owners and managers certainly have. Well, how about this question: Have you ever returned to inspect the manager's progress and been disappointed in what you observed?
The reason many times is because the owner's or manager's idea of C-L-E-A-N is substantially different from that of the subornate.
Try this: Prepare an inspection checklist. Describe clearly what your definition of clean is so that the person you're holding accountable will know in no uncertain terms what is expected of him or her.
So often managers are guilty of saying to a subordinate manager: "I want you to reduce expenses out here." But they never suggest how much or expressing the request in measurable terms.
I suggest to my clients that they hold their managers accountable for controlling operating expenses to a specified percentage of sales and pay the manager on his ability to meet this goal.
Management mistake #3: Failure to establish minimum conditions of employment.
In other words, make sure all employees understand in measurable terms what they have to do -- at a minimum -- to keep their job.
Examples:
How many new customers and how much sales volume must a salesperson attract to the business in a given period of time?
What inventory turnover must the buyer achieve at a minimum?
What collection days must the credit manager achieve at a minimum?
How much net margin must the general manager achieve at a minimum?
(Bill Lee is author of Gross Margin: 26 Factors Affecting Your Bottom Line. To order, see shopping cart at www.mygrossmargin.com. Or call 800-808-0534. US$29.95 plus $5 S&H)
Bill Lee is a sought after business consultant and seminar leader. He is author of Gross Margin: 26 Factors Affecting Your Bottom Line and 30 Ways Managers Shoot Themselves in the Foot.
In The News:
---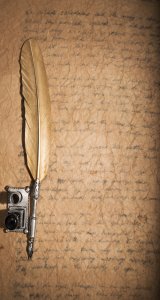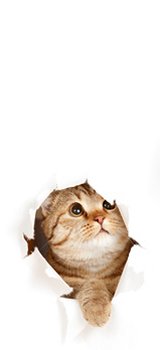 Meetings can be like mythical vampires ? sucking the life... Read More
Having an agenda template that works well for you, week... Read More
Like many, I watched the 134th Belmont Stakes hoping to... Read More
IntroductionWhen Alex Osborn invented the creativity technique called brainstorming, I... Read More
Hiring the first personal business assistant is an exciting time... Read More
Micro-Management and Delegation ... Read More
It is becoming more common for employers to require employees... Read More
Old style management doesn't encourage personal mind control, employees aren't... Read More
This article relates to the Compensation and Benefits competency, commonly... Read More
All small to mid-sized company owners want to know where... Read More
I have been working with leading Business Improvement guru, Tim... Read More
Creativity can be defined as problem identification and idea generation... Read More
Quality Assurance, or QA, is often given short shrift in... Read More
In our current world of rapid and amazing technological advances,... Read More
Envision the scenario: You've just been asked at the last... Read More
We all know that achieving better alignment, synergy and cooperation... Read More
I don't encourage managers to wear funny hats, appear in... Read More
In our fast paced work culture, manned by technology savvy... Read More
Today's successful organizations are the ones which carry on open... Read More
The following nursing home collections report outlines 11 guidelines you... Read More
IntroductionThere are a group of people in the community that... Read More
In articles I've written over the years, I have used... Read More
Steven Covey had the right idea. There are discreet skills... Read More
Can you imagine playing hockey without a goal? Basketball without... Read More
Learning to be assertive takes time, courage and the ability... Read More
Do you ever wonder why people do not simply do... Read More
My friend Delia is the owner of a small private... Read More
I'm too busy; I'd love to but I'm very busy;... Read More
Results of Poor Cross Cultural Awareness. Having a poor understanding... Read More
Remember Papa John's commercial on TV with the slogan "Better... Read More
At first blush, it would appear there is no shortage... Read More
Meriwether Lewis set the stage for the Corps of Discovery's... Read More
I personally struggle with the term 'managing people' - because... Read More