Great Employees = Passionate Consumers
Companies spend millions of dollars each year identifying their brand, and then communicating their brand promise through various media.
Employees are the primary "media" in the majority of brand contacts. Raise your hand if you think a majority of your employees understand your brand promise well enough to live it and articulate it clearly.
Gallup research of 300,000 businesses indicates that 75% to 80% of your people are achieving much less and feeling far less enthusiastic about their work than they could be. If all your employees were "fully engaged," Gallup says your customers would be 70% more loyal, your turnover would drop by 70%, and your profits would jump 40%.
The research also found that consumers who felt fast food restaurant employees did a great job were five to six times more likely to come back to that brand. At banks where employees stood out, the customer was six to 20 times more likely to continue the relationship.
Additionally, great employees also tend to engender "passionate" customers. For example, customers who praised store-level associates were 16 times more likely to be passionate about the retailer's brand.
My analogy is this: drop a pebble into a pond and the largest splash occurs at the point of contact and then radiates outward in circles. The point of contact, from a branding perspective, is inside your company. Get employees on board from an emotional perspective and they carry their passion out to the next circle: customers. Passionate customers carry it beyond to prospects through word-of-mouth.
Communicate your brand position with your employees, and unleash some passionate financial results.
Harry Hoover is managing principal of Hoover Ink PR. He has 26 years of experience in crafting and delivering bottom line messages that ensure success for serious businesses like Brent Dees Financial Planning, Focus Four, Levolor, New World Mortgage, North Carolina Tourism, TeamHeidi, Ty Boyd Executive Learning Systems, VELUX, Verbatim and Youth Link USA.
In The News:
---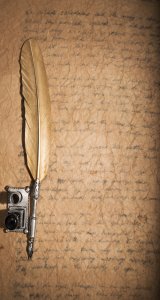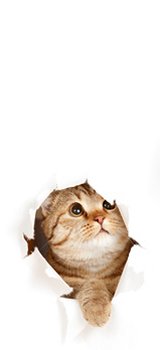 Marketing ISO 9001 2000.Lately we've been seeing a lot of... Read More
In today's hectic business environment, it is vital that we... Read More
Introducing new products or services, bringing new people on board,... Read More
Lynn was tapped to head up the project team for... Read More
The goal of perfection is a challenge. It is often... Read More
There are papers on the floor, across the desk and... Read More
In light of recent corporate scandals, from Enron and Global... Read More
As a manager our role is to:1. Establish the vision,... Read More
What is the principal thing you need to succeed in... Read More
Swiftness is the key to collecting past due commercial accounts... Read More
Despite the fact that everyone sighs "How glamorous!", the life... Read More
160 years ago, the newly invented electric telegraph carried the... Read More
Question: ERPs seem like a good idea, so why is... Read More
Maybe it's the season or just a more buoyant job... Read More
"When you hire the best, the rest is easy!" We... Read More
Meetings can be the life-blood of an organisation or the... Read More
Every Manager has experienced the frustration of not understanding why... Read More
"We are so different and individualistic that we can't work... Read More
Part One of Creating Well-Defined Processes SeriesWhat if your sales... Read More
The perpetrators of the recent spate of financial frauds in... Read More
When you create your profit and loss statement to assess... Read More
Define the Problem First. It seems obvious, but how many... Read More
Why do managers create low morale as a product of... Read More
Each day millions of workers spend 8 hours or more... Read More
Standardizing Quality SystemsThe ISO, or International Organization for Standardization, was... Read More
You, the Entrepreneur, are 'normally' a type-A individual. One who... Read More
Creativity can be defined as problem identification and idea generation... Read More
Comparing Corporate and Personal goal attainment programs that have developed... Read More
Do you have more projects than time? Help might be... Read More
You've seen it happen many times. An organization that provides... Read More
Recruiting and hiring are often done in haste, leaving the... Read More
Check Out Your E-HabitsAnother week has ended. And, despite moving... Read More
Stop hiring new administrative support staff. And learn how to... Read More