Home Décor Tips To Impress Your Friends
Step 1: Pick a motif and go with it! Don't pair your childhood bedspread with a new wrought iron bed and lace curtains. Choose colors that remind you of things you love. For example, my bedroom is all done in tan and pastels, because those colors make me feel like I'm in a spring meadow. Other favorite motifs include ocean, fall or sunset. Make it the vibe that fills the room. This mean not just your bedding, but also any framed artwork or standing decorations should go with the motif.
Step 2: Make it smell yummy! A room with a pleasant, inviting fragrance is a great start to creating that special space where you go to escape. Choose scented candles in your favorites smells. Vanilla is always relaxing and tantalizing. Another choice: incense. It comes in limitless scents, and you can be constantly changing your scented sticks to match your mood. Plus, incense holders are decorations in themselves. They can be wooden or ceramic, and some even come in statue form, so pick one that goes along with the motif you've selected! If you're not up for burning, then go with a nice air freshener or plug in to give your space the smell that makes you come running.
Step 3: Make it soft! Your bedroom is the place where you should feel the most comfortable, so make it your own nest. You should hardly be able to hold back from cuddling up in your soft bedspread (I recommend down!) and pile of overstuffed pillows. Also, a soft, cushy rug beside the bed is the perfect way to start your day of on the right foot.
Step 4: Get rid of the mess! Nothing kills a good mood like walking into a cluttered room. Your place of relaxation should not be polluted with dirty clothes on the floor and piles of things "to be put away." If you take the attitude that your room is your paradise, and when in it you should feel spoiled, you won't want to leave yucky messes lingering among your goodies. Invest in plastic crates that slide easily under the bed or in the closet for out-of-sight storage.
Step 5: Personalize! If someone else entered your room they should know you live there. Fill it with things you love. Whether you like artsy decorations or plant life or black and white collages of you and your loved ones, surround yourself with the things that make you feel happy!
Research from: Cosmopolitan, February 2005
Keith Kingston is a professional web publisher who offers advice on choosing your couch sofa, recliner, or leather sofa
In The News:
---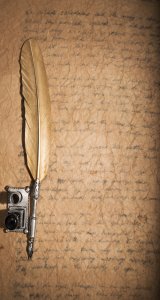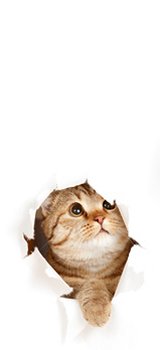 Tools needed: a battery operated screwdriver, screwdriver bits (Phillips and... Read More
Most of the information that is available concerning Feng Shui... Read More
There is this undocumented story about Andrew Carnegie who kept... Read More
Having trouble getting a room in your home to have... Read More
When colonial families settled on the Eastern seaboard, they set... Read More
Did you know that our bodies can automatically react to... Read More
The Basic Role of Pictures Wall art plays an... Read More
Shabby Chic bedding is definitely the answer if you are... Read More
The Environmental Protection Agency has determined that almost 90% of... Read More
Along with losing weight and quitting smoking, getting organized is... Read More
There are ceiling fans designed especially for children, which have... Read More
Exotic hardwood floors are made up of solid exotic wood... Read More
Soap scum. Stiff clothing. Clogged pipes. No matter what you... Read More
Wicker picnic baskets are a lovely, traditional way to pack... Read More
There's good news about hardwood floors. Because of advanced construction... Read More
With the array of choices we have for softening hard... Read More
Many people love the look and feel of down comforters,... Read More
Do you know that your bedroom is responsible for who... Read More
Over the past several months I have been actively working... Read More
Tabriz rugs are made in the north western part of... Read More
Fitting new couch slipcovers is a great way to instantly... Read More
No conservatory is complete without beautiful conservatory furniture to relax... Read More
If you ask most people to tell you about Mission... Read More
If you have a breakfast bar or wet bar in... Read More
Summer decorating is a wonderful time to lighten up the... Read More
Aluminum blinds are a low-cost and durable solution as a... Read More
Typically a small space consisting of just a sink and... Read More
Posters make great gifts. They are large but easy to... Read More
As you begin your search for a futon you should... Read More
There is nothing more attractive and cheerful than a room... Read More
If you would have your rooms interesting as well as... Read More
With the weather cooling, it's time to put on the... Read More
When potential buyers are looking at a home, many upgrades... Read More