Consequences of Late Insurance Payments
Did you realize that it could cost you more than a late fee when you make your insurance payments late? That's right, not only will you incur a late fee in most cases but also you are jeopardizing your current coverage and possibly your future rates.
Let's consider what is probably the worst-case consequence of making late insurance payments. If you cut it too close and send your payment too late, you may not even realize that your insurance policy was cancelled. Now you are driving around with no insurance coverage.
Receipt of your payment by the company does not necessarily constitute reinstatement of your policy. You think you're covered because you mailed the payment but that may not be the case. When the insurance company receives your payment after your policy was cancelled they may return it to you in the mail. In some cases, they may keep it and apply it to any balance you may still owe. You really have no idea what the status of your policy is but are assuming it's okay because you haven't received any notices yet and no phone call from the company or your local agent.
Now you have an accident and assume everything is okay because you mailed your payment. You're thinking "I'm covered" but in essence you are not; you just don't know it yet. You find out when you contact the insurance company to let them know about your accident and they inform you that you do not have any coverage. You insist that you do because you mailed your payment. They tell you that it was too late and that your money is being sent back as you speak.
Being involved in an auto accident without insurance coverage is not a good thing. You can loose your license even if it was not your fault. Many states have financial responsibility rules that apply to auto accident and can affect your driving privileges regardless of who is considered to be at fault.
Another consequence to consider is the fact that your insurance company may find that after reviewing your payment history that they no longer wish to insure you. They may issue a 'non-renewal' notice. This means that they are no longer willing to insure you when your policy expires. You will have to get an insurance policy from another carrier.
It is also possible that your insurance company would be willing to renew your policy but require that you pay in full for the entire term; not giving you the opportunity to make late payments. If you are unable to pay in full for the policy term you may decide to shop for a new policy; however you may find that other insurance carriers could also require that you pay in full.
Consider that you may also damage your insurance credit based score. Many insurance companies review your credit and prior insurance history when determining what rates to charge you. Having made previous late payments on your insurance policy could cost you extra dollars when you buy a new policy. You might have ordinarily qualified for better rates but because you made late payments on your previous policy your new one is going to be surcharged.
Contact your agent or the insurance company if you cannot make your payment on time. They will be able to provide you with information regarding any late fees or cancellation date. They may also be able to provide advice or propose an alternative solution.
Visit http://www.carinsurance.com for Automobile Insurance Quotes
Jason Horowitz is a representative of CarInsurance.com. You can visit CarInsurance.com at http://www.carinsurance.com or contact them at 1-877-327-8728.
CarInsurance.com's online insurance marketplace gives an opportunity to consumers and to insurance companies. We offer the ability to shop for car insurance online.
Consumers can receive quotes from many insurance companies, in some states you are able to purchase your insurance instantly, online. You don't have to drive your car to buy car insurance. Buy online... anytime!
In The News:
---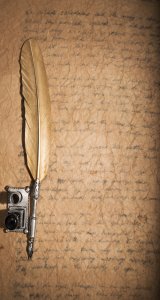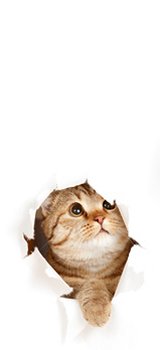 When obtaining renter's insurance it is important to put serious... Read More
Insurance is meant to give homeowners peace of mind, but... Read More
There are times when you'll find yourself temporarily without health... Read More
Before attempting to find the best homeowners insurance coverage you... Read More
Global warming may have been lurking on our horizon for... Read More
Aren't all travel insurance plans basically the same?No. When you... Read More
There are different types of life insurance policies available. Shop... Read More
What is the impact of increased flooding risk in the... Read More
If you are in the market to purchase your own... Read More
Nowadays, auto insurance is really expensive. A typical insurance policy... Read More
Since 2001, large health and dental insurance companies such as... Read More
What is auto insurance? Auto insurance (or car insurance, motor... Read More
When you are looking for an automobile insurance quote, the... Read More
More than 150 insurance companies offer thousands of life insurance... Read More
Most people don't realize that there are 7 different homeowners... Read More
Do you love someone deeply enough to spend your hard... Read More
Adequate life insurance to cover your income producing ability is... Read More
As more and more individuals working at home with or... Read More
With the soaring rise in claims to insurers from their... Read More
Listed below is a useful guide to life insurance terms.... Read More
California high risk truck insuranceIf your are in need of... Read More
I've long wanted to write an article about Internet Leads... Read More
A recent survey took the most popular type of home... Read More
UK car insurance companies make substantial profits every year because... Read More
What is health insurance and why do I need it?... Read More
Contrary to what you may have heard all auto insurance... Read More
Trying to save money wherever you can is important to... Read More
Is pass plus really worth it? What motor insurance discounts... Read More
Following a few simple tips and taking these measures will... Read More
Lets face it, finding the best home insurance price quote... Read More
For over 30 years I have been representing injured workers... Read More
Do you like to spend all day being sitting around?... Read More
Thank goodness the internet age has arrived helping us to... Read More