The Cheapest Christmas Ever!
Have you ever said "I wish we didn't have to spend so much money on Christmas?" or "I wish we could have Christmas without going into debt!" Well here is your answer - tell your family that next Christmas no one is allowed to buy a new, expensive gift for anyone! Yes, I really said that. Tell them that all presents must be from garage sales, tag sales, yard sales, auctions, handmade or made over.
You really need to start now, or start next spring/summer, hit all the garages sales and auctions that you can. Find items that your family collects, things from sports teams that they like, such as T-shirts with silly sayings, posters, glasses, etc. Pick up craft items that will look cute around someone's home. You can find games for the kids by the carload and puzzles abound for that person who lives to do puzzles. You won't believe how many golf clubs you can find, bicycles, tricycles, baby toys and clothes. You can find records, cassettes and videos (old classics make great gifts). Did you know that a 45 record of Elvis in the cardboard cover was found for a quarter recently and a collector offered the person $150.00 for it. Think how many gifts you can collect over the summer for a quarter to a dollar. The person who collects cats or bears can double their collection just from items you find. You will be amazed at the silly things you can find at garage sales for that special brother, sister or best friend.
Look at items as they will look cleaned up or painted. Pieces of furniture like cabinets, bookcases, dressers can look terrific if sanded and restained or painted the color of someone's room theme. You can make them match by adding wood cutouts, decals, or ornaments. Cute 2 and 3 drawer end tables for playrooms, a home office or kids room can be painted with each drawer a different color or painting stripes. Knobs can be painted or replaced. Old trunks, foot lockers, old part metal suitcases can be made into neat storage or toy boxes. Be sure to fix lids so they won't fall on children when they are open. Decoupage the inside lids and bottoms with wallpaper, newspaper or wrapping paper.
When buying clothes out of season, buy them a little larger for next year. Also if you find a really good buy but it is a little large get it anyway. If it will save you money when the child gets a little larger, it is worth the storage. Bed spreads; comforters and sheets are always found at sales. This is a good buy if you find your color or design. Used sheets, etc., are also great to send off to college, camp or in kids rooms.
Educational toys abound at garage sales. Be sure and ask if they work, even better carry a couple of batteries with you and try them out. Dead batteries are usually the reason toys don't work. If you need to find baby things, go to neighborhoods that tend to have younger families. Older neighborhoods with older homes will have more things since they have had longer to collect. Older or middle aged families will also have good children's furniture such as playpens, high chairs, etc., since they usually have grandchildren who have outgrown these items.
My family did this several years ago and the floor was covered with gifts, hundreds of them. What fun you can have opening something silly or watching the face of a family member as they unwrap a collectible. The people in your family who are crafty can present everyone with a beautiful handmade item that they will treasure for many years. The year we did this we had absolutely NO BILLS, NO CREDIT CARD DEBT or empty bank accounts. Try it one year and you will probably be hooked plus you will be amazed how nice it is to not have to worry about paying for it the rest of the year.
About the Author:
Elizabeth Ann Scaling Tucker is a retired grandmother of 5. She retired after 35 1/2 years with the Department of Defense. In her retirement years, she is a grandchild sitter and an assistant webmaster for family websites.
You can see one of the websites at http://www.zoinkies.com/free-stuff/
In The News:
---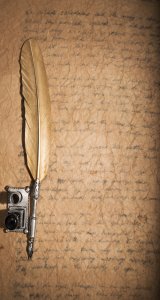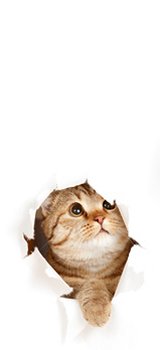 To take advantage of the last days of autumn, we... Read More
It is widely known that many men enjoy fine jewelry.... Read More
"Here's to the bright New Year, and a fond farewell... Read More
Santa Claus Is ComingHoliday season brings the perennial return of... Read More
According to a recent study by the internet cigar retailer... Read More
The majority of people find themselves carrying additional fat once... Read More
"It is therefore recommended ... to set apart Thursday the... Read More
This weekend as we celebrate Father's Day, take an opportunity... Read More
While war and poor economic conditions begin to affect people... Read More
I casually glanced down at my hand, but instead of... Read More
Several Years ago while I was shopping for Christmas I... Read More
"Wouldn't you just know it," muttered my husband, Randy.We had... Read More
The carving. The leftovers. The endless stuffing. Actually, you love... Read More
Is there really a Santa Claus? Any parent who hasn't... Read More
In a word, yes !Labor Day, which started in 1882... Read More
My good friend, Rae, just called and suggested having a... Read More
You can call it the emasculator of the old king,... Read More
Abraham Lincoln said ? "All that I am, or hope... Read More
Father's Day...Father's Day only one month away! Father's Day is... Read More
HI would like to share with you a ritual I... Read More
Going on a family vacation can be considerably more expensive... Read More
On Father's Day, we celebrate the guys in our lives.... Read More
What do you get for the man who has always... Read More
Valentine's Day can be a depressing day when you're in... Read More
A birthday gift is the opportunity to show your loved... Read More
The holidays are upon us; a time of celebration and... Read More
Mr. Incredible and Elastiwoman to the Rescue. The Incredibles based... Read More
If you*re like me, the holidays always have a way... Read More
So you ate, drank and spent too much over the... Read More
Canada's Parks Day falls on July 16'th this year. First... Read More
Christmas shopping online is not for you? If you are... Read More
Do you know someone who is absolutely crazy about polar... Read More
One of the tools I use as a professional organizer... Read More