Where has All the Time Gone?
We live in a busy society. We may have demanding jobs, children, families and many other "important" things that hoover up all of our time, and before we know it, Christmas is looming once more and we're muttering about another year just passing us by.
How many times do you say, "I'll read that book later when I have more time" or "I'll finish listening to that audio program when I have more time" or something very similar?
You may want to create the life of your dreams, but it just seems so very difficult with so many other things that just have to be dealt with. You may not have the time to spend an hour a day meditating and an hour a day working on your personal development and an hour a day working on your business. In fact, for some of us, we're lucky if we can even find time to sleep!
However, the key is not the spend time "doing" personal development work, but to just do it!
This means live it; make it a part of your life; something that you do every moment of every day in everything that you do with everyone that you meet.
You can sit on the bus or train to work, close your eyes and work on releasing emotional blocks. You can become aware of what people are reflecting back to you about yourself in your conversations and interactions. Being aware of your problems brings you much closer to changing them.
You may want to find more time to listen to audio programs or some of my hypnosis CD's. My hypnosis CD's you can put on when you go to bed to listen to. You don't need to use headphones to listen to them, nor do you have to be awake. The subliminal versions can be listened to anytime, even when you are working and doing other things; so you can still get the benefit of the programs.
For spoken word programs, what about listening to them on your commute to work? Or if you spend your evening sat in front of the television, turn it off and put one of these programs on instead.
Look at how you are using your time. How much of what you are doing is constructive and something you absolutely must do right now? Are there times you are not doing constructive things? Could you combine activities, for example, watch the television whilst doing something else working towards your future?
Everyone promotes their own time management system. Have a look at a few of them, try them and find something that works for you. This could even be a combination of different systems. It doesn't matter so long as it saves you times, keeps your organised and helps you to get things done.
At the end of the day, you need to decide what is most important in your life.
Is it more important to do the ironing right now and make sure you don't miss the latest episode of your soap opera?
Or is it more important to sit down and spend some time planning and working towards creating the life of your dreams?
Working on changing your life can appear to be very daunting, particularly if you are not in the best of places to start with. You look at everything that you want to change and want to deal with and wonder where on earth you are going to start.
In these cases it is best to "chunk" down the tasks and the goals you have in mind. This means break the big goal into smaller chunks, or take baby steps. Take it one step at a time, and before you know it, you will be where you want to be.
How many people get to their old age and say, "I wish I had spent more time at work" or ironing, or watching soap operas, or ?
So what can you do to find more time
Look at what activities you are engaged in and decide which you can cut out for the sake of creating the future of your dreams Combine some activities so you are doing more than one thing at a time
Focus on what is important to you. Is half hour in front of a soap opera more important than a half hour working towards your future?
Prioritise creating the life of your dreams
Right now, stop saying, "I'll start tomorrow" or "I'll sort that out when I have time" or "I'll deal with that later". It's never going to happen; never going to work. Just do it and make it happen right now.
The perfect situation for change will never happen. You will always find distractions, excuses and reasons not to make the changes or take the action. You can spend many miserable years waiting for that perfect situation and you know what? There's never going to be a perfect situation, only the now.
As the advert for the trainers say, "Just do it". That's what you need to do too. Stop planning, putting off and thinking you'll do something when you have more time. Just do it today
"We are all born with the same amount of time. Nobody will ever get any more than 24 hours in a day; nobody will get more than 365 days in a year. It's your choice whether you will use this time to create an amazing life or fritter it away uselessly. It is this choice that makes the achievers stand head and shoulders above everyone else. What's your choice? Jason E. Johns
"Plan your work for today and every day, then work your plan" Margaret Thatcher
"Look to this day ? for yesterday is but a dream, and tomorrow is only a vision. But today well-lived makes every yesterday a dream of happiness, and every tomorrow a vision of hope." Sanskrit
Jason is a personal coach, dedicated to achieving success for his clients. He products a wide variety of audio programs and courses on everything from weight to confidence to abundance to past lives. Visit his website, http://www.stateofhypnosis.com, for more information and to discover how he can help you live the life of your dreams.
In The News:
---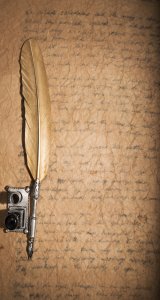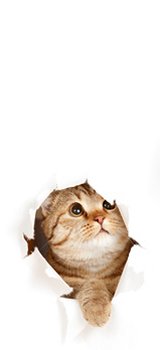 It's time to change the way we think and speak... Read More
Many professionals have a basic idea of what they want... Read More
Goal-pool with friends or acquaintances Get together with a group... Read More
"One aught never to turn one's back on a threatened... Read More
And if Bull frogs had wings they wouldn't bump their... Read More
A Mission Statement consists of a short phrase or a... Read More
There's been a lot written about goal setting and there... Read More
I remember Air Force Basic Training. My Training Instructor not... Read More
One of the things most critical to home business success... Read More
Don't let go of your dreams. If you have determination... Read More
Goals are extremely important and are the key to any... Read More
Photographs are clearer when they are in focus. When they... Read More
1. Retrain your self-talk, to remove selfish from your vocabulary... Read More
We have all had times in our lives where someone... Read More
I have a confession to make. Once upon a time,... Read More
"If the world were to blow itself up the last... Read More
Sport is an excellent medium in which to explore the... Read More
Each year we start the year thinking about our goals,... Read More
Here is a unique way to combine your breath and... Read More
What goals do you have for your life? If you... Read More
Every time you get in your car to go anywhere,... Read More
For many people, money is like the weather ? they... Read More
Making sure our goals are properly aligned with our passions... Read More
Why are there so much stress and unhappiness in the... Read More
Do you think your life is passing you by and... Read More
I began enhancing my personal energy level three months shy... Read More
What is this mysterious creature, this intangible element, this phantom... Read More
As important as goal setting is, goals alone do not... Read More
In games of chance, what separates a player from a... Read More
Every private client I work with begins at the same... Read More
6.Recognise that all vision has seasonal components within itĚ Vision... Read More
Do you have a dream, but keep postponing it because... Read More
(excerpted from the Jim Rohn One-Year Success Plan - Week... Read More