When Expectations Are Not Clear!
Introduction
There were two incidents, which inspired me to write this write-up, "When Expectations are not clear". Sometime back, I had this interaction with a CEO of one of the most famous company in Bangalore, in his words, "it is impossible to give clear-cut job responsibilities and job specifications to an employee". Second incident was an e-mail from one of my friend from Noida, stating, "Sanjeev, I expected a lot from you but you failed". Well, having expectations are important and equally important is to communicate it properly.
Why Expectations?
Before I start expecting anything from others, I must be clear as what I am expecting from myself. Those, who have no expectations from themselves, have no right to expect anything from others. So, just ask your self:
- What are your expectations from yourself?
- Where do you see yourself in next 5-7 yrs?
- How you wish to be remembered by your family members, your friends, your sub-ordinates and your colleagues?
Expectations in Relations
Imagine, if you don't know, what are the expectations of:
- Your parents
- Your Children
- Your gurus/teachers/faculties
- Your Students
- Your Spouse
Your Friends, family members and people around you Don't presume things? Don't think that everybody knows everything? If there are no expectations, there will be no challenge, no passion, no motivation, nothing. That is where, I mentioned, that "Silence is a crime"
Expectations in Profession/work-place
- How often do you appraise your employees/team-members?
- What are your expectations from your employees/team-members?
- What are the parameters to measure their performance?
- Have you communicated to them?
- What will be the consequences, if they fail?
- What will be the rewards, if they exceed the expected level?
If you are not having any expectations, how you are going to appraise, your employees? Yes, you are going to be biased, because you don't have set standards. The role of a CEO, HR Manager is like a director of a movie; choreographer of a stage show, where there is a defined role for each character, each participant.
Setting expectations initiates the process. Managers need to sit down with each employee and clearly define what's expected of them. Management consultant, Kenneth Philips, states that when expectations are not clear, employees may not be in sync with their job's current demands and priorities. Setting expectations is not a once and done activity. Jobs change.
Priorities change. Resources change. Managers need to revise and set new expectations throughout the year. Setting expectations revolves around the following three areas:
1. Key job responsibilities
2. Performance factors and standards
3. Goals
Why is a setting expectation important? Quite simply, this process can be the cornerstone of improving the motivational climate within your sphere of responsibility. If your employees know what is expected of them, it allows them to focus on results and to monitor themselves against the set standards. Environments in which expectations are not clear, or change from week to week, seldom create high-performing work groups.
Three Principles that Drive Expectations
The three principles that should drive expectations are clarity, relevance, and simplicity.
1. Clarity
Expectations should focus on outcomes, not activities. In other words, you achieve clarity when you identify the expected results rather than the method for achieving them. Managers often make the mistake of attempting to direct the process that an employee will use rather than being clear about results. The advantage of identifying the outcome is that you, the manager, focus only on the goal; after all, the employee will develop the method for achieving the desired results.
Defining the objective often requires some thought on the part of the manager because it is easy to fall into the "activities trap." While developing a strategic plan for a department or division is a worthy activity, it does not represent an outcome. In the activities trap, developing a plan is the goal, rather than increasing your market share.
2. Relevance
The principle of relevance helps define the "why" of the assignment. If your employees have a full understanding of the project's importance, they can make adjustments as unanticipated factors crop up within the process. They probably also will be more committed to the result because they can see more easily how it fits into the big picture and how their efforts impact the company.
This understanding typically is accomplished through dialogue between the manager and subordinate, which allows for a more thorough review of the situation and for feedback and discussion. This process builds good will with the employee and sets the stage for additional responsibilities.
3. Simplicity.
Simplicity creates a sense of grounding for employees as they endeavor to carry out assignments. If managers identify the work in simple, straightforward terms, employees will find it much easier to follow through on managers' wishes. To accomplish this, a manager must identify the key message in a fashion that the employee can embrace.
Now What?
After setting expectations, the manager should maintain a level of discipline and consistency that can be applied in all situations. The next steps involve monitoring, providing feedback, and, finally, either rewards or consequences depending on the level of achievement. This four-step model can be applied in most managerial situations that involve goal achievement.
1. Monitoring
Monitoring is the follow-up that the manager provides after expectations have been set. It can take many forms, from a formal status-review meeting to a casual conversation in the hallway.
Regardless of the form, monitoring is the component that indicates that the project or assignment is important to you as a manager and that you are keenly interested in its outcome. It enables you to assess the progress and assist if unexpected roadblocks emerge.
2. Feedback
Feedback is the process of coaching subordinates as they complete their goals.
During this time it is important to focus on progress, any additional resources that may be required to meet the timeline, and the subordinate's view of the project. It is key to allow employees to debrief their experience during this phase. As the manager, you will be in a better position to evaluate not only their progress on this project, but also what future assignments they may be able to undertake.
3. Rewards and Consequences
The reward or consequences phase involves either positive or negative reinforcement, depending on the outcome and the process.
Certainly, you want to reward a positive outcome. Rewards can take a number of forms, but regardless of the type, they should be timely, specific, and relevant to the employee. Consequences also should be timely and specific while focusing on how the employee can improve performance. While giving negative feedback often is uncomfortable for many managers, on-the-job behavior is shaped by both circumstances and consequences. If there is no downside to poor performance, it is difficult for managers to raise the performance bar for any of their subordinates.
This approach has the advantage of simplicity and-if consistently followed-will yield results for managers as they try to do more with less. While it may appear time-consuming at first glance, the alternatives create more rework and missed deadlines and often are far more expensive in time and resources.
Conclusion
Having expectations, Setting expectations is important and equally important is to communicate them. If you are having expectations, you are having parameters to measure those expectations, you are the judge, you appraised the person, but you failed to communicate to that person, what is the use of such expectations?
Have expectations from your self. Have Expectations from people around you. Incase of self-expectations, write it properly, and incase of having expectations from others, communicate it properly. Just because, we are not having clear-cut expectations, we are having high-attrition rate at corporate level and broken families at personal level. True, I may fail. I may not be able to live up-to the level of your expectations but then I will know the margin of failure.
Looking forward to your comments and feedback Have a great time and yes, pleaseee pleaseee do take care of your good self.
Regards,
Sanjeev Sharma
Pune-India
Mobile: +91-9890788259
E-mail: ss_himachali@yahoo.com; s070976@yahoo.co.in
Blog: http://sanjeevhimachali.blogspot.com
In The News:
---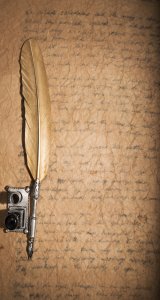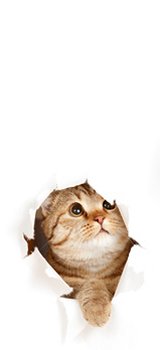 "Excellence is never an accident; it is always the result... Read More
You know that old saying -- if you don't know... Read More
When I was a newbie in 'the game of life,'... Read More
Someone has said that the greatest cause of ulcers is... Read More
It is known that the human body sends out vibrations:... Read More
Would you like to be sure that your personal goals... Read More
Do you like your life the way it is? Would... Read More
(excerpted from the Jim Rohn One-Year Success Plan - Week... Read More
Can goals be easily reached? This question is in most... Read More
You have enormous promise! Why compromise?I once heard one self-professed... Read More
Easy Steps for Goal SettingGoal setting is the true secret... Read More
Fortune will flow into your hands like a river flow... Read More
As important as goal setting is, goals alone do not... Read More
If you have a $100.000.000 in the bank, drive new... Read More
Setting goals is difficult enough without adding the word finance... Read More
Last month's edition of Footprints and Monuments was about living... Read More
Do you have trouble taking a day off? Boy, I... Read More
(excerpted from the Jim Rohn One-Year Success Plan)Jim Rohn's Second... Read More
"In the factory we make lipstick; in the drugstore we... Read More
"A successful attempt at scoring"Let's break that definition of Goals... Read More
Note: This article was originally written at mid year so... Read More
Ask anybody on January 2nd 2003 if they have New... Read More
1. Your first ultimate start must include written goals and... Read More
Ever notice when you start a new hobby or fall... Read More
In fact, this very type font I am using is... Read More
The Hasidic master, Rabbi Shlomo Carlebach taught that on Passover... Read More
Brian Tracy, the great motivational guru, often suggests that people... Read More
MAKING GOALS: Effective and motivational goals engage employees in work... Read More
I wonder if anyone really reads long stuff from Ezines... Read More
We Need DreamsDreams are important. Not the dreams you have... Read More
Decide what you want, decide what you are willing to... Read More
One of the things most critical to home business success... Read More
Most marathons provide more than their fair share of heroes... Read More