How You Can Be The New It Girl
I was reading an Instyle magazine article featuring Sharon Stone. You know, that Basic Instinct actress who happens to be a genius, with an IQ worthy of Mensa.

At 47, she still is a stunner. The sexy blonde woman who raises the temperatures of men is far from a bimbo. As a kid, she would hide in her closet, reading, of all things, the encyclopedia.

Brainy girls usually end up as geeks in school. Or do they?

Sharon Stone a geek?

Now that would be hard to imagine.

Apparently, the summer before her senior year, she blossomed into a glamour girl. She bought new boots, white jeans, changed her name, and went back to school as the new girl. From a geek to the beauty guys want to date.

Geek or prom queen? It is all in the way you present yourself.

Take the new term as a chance to reinvent yourself completely. Your studies need not be affected. You can still put in as much dedication to your school work as before your image change, but that does not mean you have to look like a geek to be smart.

Start off by switching from glasses to contact lenses. That alone makes a world of difference.

You might want to go all the way be changing your hair color. Go to a professional to have it done the first time around. With the help of an experienced stylist, get the ideal hair color and cut to suit your coloring and face shape.

If you like, you can even change the color of your eyes with colored contact lenses.

If you do not use make up, now is the time to begin. Start with the basics. Black mascara and a few lipsticks you can mix around to create different colors. Black mascara darkens and lengthens your eye lashes, framing your eyes beautiful. Black mascara is dramatic. Drawing attention to your eyes. As for the lipsticks, get at least 3 lipsticks. 1 red lipstick, 1 darker brown lipstick and 1 lighter pink lipstick. With these, you can mix the colors to get countless different shades of flattering lip colors. Experiment with these to create your new look. A day look and a night look.

Next comes the wardrobe revamp. Rather than get lots of cheap items, invest in a few key items you would wear every day. Get a pair of jeans that makes you look your very best, a gorgeous jacket and a pair of great looking boots. These 3 items can define your new look.

Now get a few tops you can wear each day. Blouses are back, so a pretty blouse is a must. A few long sleeved t-shirts, well chosen are what you need next. Finally, a beautiful wrap would complete that look. You can get all these in the back to school section of www.sisadvice.com.

If you have the time, go for deportment classes. Better yet, go for modelling classes to learn to walk like a model on the catwalk.

With your new look, wardrobe and walk, you'll turn heads as the new girl in school.
The writer is the webmaster of Sisterly Advice which touches on clothes, study tips, skin care and other concerns of teenagers.
In The News:
---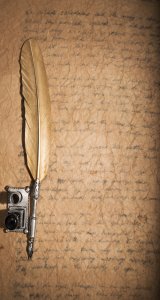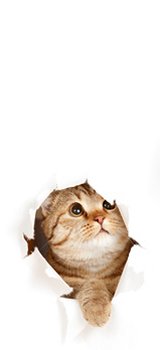 Japanese tattoos are cool. But if a personal translator is... Read More
Haute Couture is a French phrase for high fashion. Couture... Read More
If you have a little girl, you will absolutely love... Read More
Guess is a widely recognized brand name that most people... Read More
It hasn't been all that long since vintage stockings became... Read More
Sterling silver is easy to care for if you follow... Read More
There are many reasons that we wear sunglasses. They keep... Read More
Anyone who possesses a valuable and unique watch will also... Read More
Vintage is all the rage in fashion from sparkling costume... Read More
When it comes to estate jewelry there is always much... Read More
As a contact lens wearer, if you have searched the... Read More
Summer is with us. The sun is shining, the beaches... Read More
Teenagers are a fickle bunch. At that stage of physical... Read More
A leather handbag is the ideal type of handbag for... Read More
An impressive number of people around the world have body... Read More
There are more than three hundred fifty named diamonds famous... Read More
When we think beads, we normally think of bracelets, anklets,... Read More
The days when color contacts were unbelievably expensive are long... Read More
Sterling silver jewelry: silver and gemstone rings, sterling silver earrings,... Read More
Choosing appropriate clothing for the business environment can be challenging... Read More
Your heading out for that vacation you've been waiting sooo... Read More
T shirts can provide a lasting impression on your life... Read More
I love to buy shoes but I hate to shop... Read More
A diamond stud earring is made up of just one... Read More
There are several forms of body art. Body art can... Read More
You've finally worn out those comfortable old shoes that you... Read More
The sun is sizzling, and so will you this season!... Read More
Fashion is not only what we wear, it is also... Read More
It's amazing that it has been 30 years since the... Read More
Shopping for and buying a swimsuit or bikini can be... Read More
Copper Jewelry is very nice-looking, but also it's a very... Read More
Earrings are an important part of every woman's wardrobe, whether... Read More
Samuel L. Jackson has a Kangol hat. Jude Law always... Read More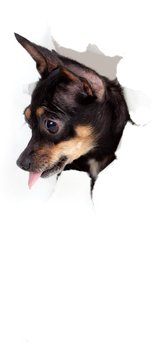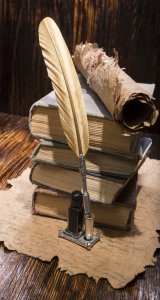 Eyewear without a doubt has become a wonderful fashion accessory,... Read More
In many ways the "ultimate" noble metal that one might... Read More
"Hail to that foot of the lusty beloved which hits... Read More
It's that time of year when we pack up our... Read More
Matching jewelry for mommy and baby is always a cute... Read More
Rhinestones have a glittering past. Originally rhinestones where referred to... Read More
Here's the second installment of the "Menswear" series, on adding... Read More
Being overweight no longer excludes you from wearing sexy lingerie... Read More
Ugg Australia boots are not just for winter anymore. These... Read More
Copper Jewelry is very nice-looking, but also it's a very... Read More
Dolphin or not a dolphin? That is the question! You... Read More
A popular motif in jewelry, even among city dwellers, is... Read More
There are few trends that last longer than one season.... Read More
When you finally decide to dish out a large amount... Read More
Are you a fashion trend-watcher?Do you spend a lot of... Read More
The overall theme of fashion for Fall 2005 is an... Read More
The earliest mention of the watch was in Shakespeare's play... Read More
I was reading an Instyle magazine article featuring Sharon Stone.... Read More
"A diamond is forever," as the old saying goes. The... Read More
If you are like me and many others the warm... Read More
With models and movie celebrities showing off their trendy attire... Read More
New jewelry fashions need several factors going for them if... Read More
Jewelry, whether fine or costume, has been a part of... Read More
THERE IS POWER IN YOUR CLOSET and it is in... Read More
Shopping for and buying a swimsuit or bikini can be... Read More
There is no use fighting the fact that at some... Read More
There is virtually no difference between costume jewelry and antique... Read More
A diamond stud earring is made up of just one... Read More
These days, jeans are becoming a basic building block of... Read More
Body piercings have been the object of much controversy --... Read More
Anyone who possesses a valuable and unique watch will also... Read More
Earrings are an important part of every woman's wardrobe, whether... Read More
In 1883 in Turin, Italy Maria Nielli was born. In... Read More